Winston Duke Reveals How He Was Never The Same After Playing M'Baku In Black Panther - Exclusive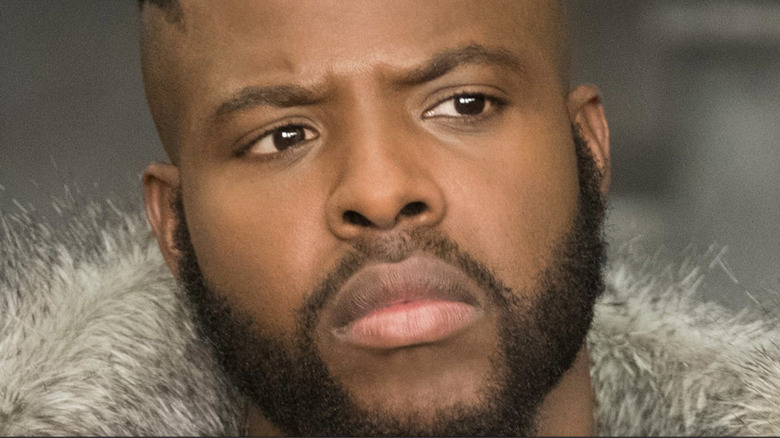 Marvel Studios/Disney
It's no secret that the MCU's "Black Panther" made history when it debuted in 2018. Beyond featuring the first blockbuster Black-led superhero cast and making a massive splash at the box office, the Chadwick Boseman-starring flick snagged the first-ever Oscar for an MCU film. But the film didn't just walk away with one Oscar; "Black Panther" took home three — including Best Costume Design, Best Original Score, and Best Production Design (via Wired). Even three years later, no other MCU project has won an Oscar since — not even "Avengers: Endgame," which snagged the title of the highest-grossing film of all time after a hard-fought battle to beat out "Avatar."
Even considering all the accolades, the proof of concept for Black-led blockbusters is perhaps the film's most enduring legacy. Thanks to "Black Panther," entire generations of kids can now see themselves as the hero of a story, and that's a beautiful thing. We have actors like Chadwick Boseman (T'Challa) and Winston Duke (M'Baku) to thank for that. 
During an exclusive interview for his new heartwarming indie film, "Nine Days," Winston Duke revealed just how much "Black Panther" changed his life, and what his role has meant for him as a person as well as an actor.
A wave of change in the MCU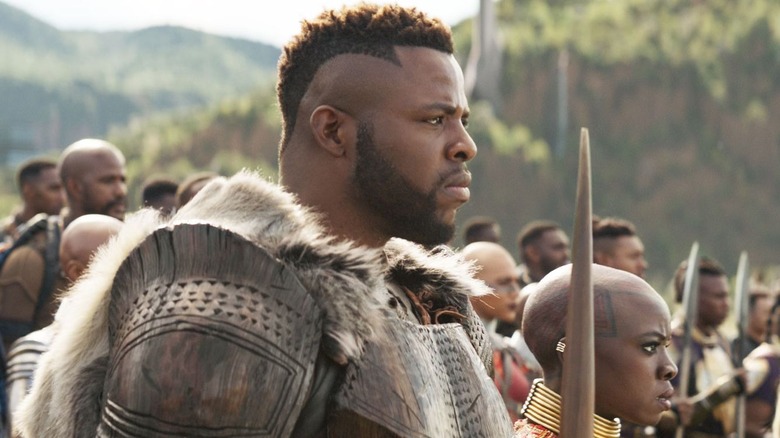 Marvel Studios/Disney
On being a part of such a groundbreaking Marvel film, Duke said, "I always say that I entered into 'Black Panther' as an actor, and I came out of it as this cultural ambassador for Wakanda ... and it kind of just launched me into this space where everything I do means so much extra. And I stopped being just a representative from my little island in Trinidad and Tobago. I stopped being just a representative from my little community. I'm now so much more, and that's changed my life, and it's never lost on me, though — a responsibility that I carry." That's a lot to put on anyone's soldier, vibranium armor or no vibranium armor, but Duke seems up for the task.
During the interview, we shot our shot soliciting a tease for the "Black Panther" sequel, "Black Panther: Wakanda Forever," but Duke firmly shot us down. "I can't tell you anything at all. You know it. You know it." We do know it. Disney lawyers are scary.
Audiences located in New York and L.A. can enjoy Duke's new film "Nine Days" in theaters now. Don't fret if you're not in either city; the film goes into wide release on August 6.