Why Jerrod Carmichael Had Mixed Emotions Accepting Emmy Award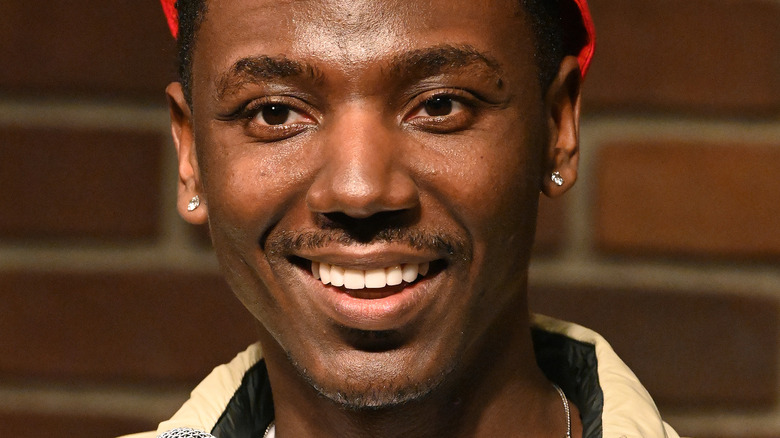 Michael S. Schwartz/Getty Images
Jerrod Carmichael won the Emmy for outstanding writing for a variety special for his work on his own stand-up comedy special on HBO called "Rothaniel" at the 2022 Emmy Awards, beating out Ali Wong, Nicole Byer, Jordan Klepper, and the late Norm MacDonald. But when he accepted his Emmy, his speech seemed to suggest he was somewhat ambivalent about his win. "Look, I made something that was of great personal consequence to me, and this definitely contributes to the meaning of it," Carmichael said in his very monotone acceptance speech.
Carmichael was very candid about his feelings the entire night. When being interviewed by The Hollywood Reporter, the reporter asked Carmichael if he was excited to win or rather was just going into the awards ceremony ready for whatever happens, to which Carmichael was very honest in his response. "Do you want me to lie to you?" Carmichael asked. "If I lose, it's worse than losing the lottery because the lottery doesn't have finalists."
Carmichael's frank comments were hardly a surprise for anyone who saw the comedian's special and how emotionally wrought the sincere and vulnerable performance was for him. Still, it wasn't until Carmichael was interviewed after winning his award that he explained his mixed feelings about winning.
His award won't calm his angst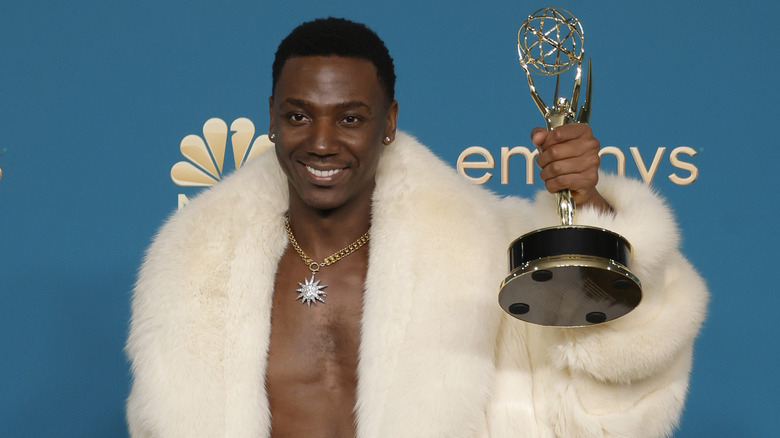 Frazer Harrison/Getty Images
Variety interviewed Jerrod Carmichael about winning and what it meant for him, and his comments displayed very mixed emotions. "It's funny because I was thinking to myself about what this solves or contributes to," Carmichael told Variety. "It feels really good, it feels really nice, but I don't know if it cures the internal angst. I'm happy because it was really personal, and I feel like me and [director] Bo [Burnham] gave everything we had. ... I went from trying to disassociate from awards or anything because I felt like I didn't necessarily make things that got that type of attention, to really wanting this and being excited by the idea of it. So it's been a long, personal journey for me."
Carmichael showed up to the ceremony shirtless and wearing a white fur coat, which certainly turned heads, but he also explained that his outfit was a reflection of his feelings about the ceremony. "It just feels good that this whole thing feels big and absurd and so, like, I think I match the occasion," Carmichael told ET in an interview before the ceremony. "It's big and absurd, so what are we doing? Want me to wear a black tux, like all right?"
Whatever mixed feelings Carmichael may have had about the award, his fans were pretty excited on his behalf. Twitter user @corysparks tweeted, "I'm glad Jerrod Carmichael won an Emmy for 'Rothaniel.' What a masterclass in storytelling." User @carmencitaloves tweeted, "I cannot emphasize this enough, but if you're going to watch one thing that [you] maybe missed from this years Emmys. It should be Jerrod Carmichael's 'Rothaniel.'" So, while Carmichael's award may not calm his internal angst, it was certainly a well-deserved win that a lot of people are celebrating.