Paddy Considine's Most Difficult House Of The Dragon Scenes To Film Might Surprise You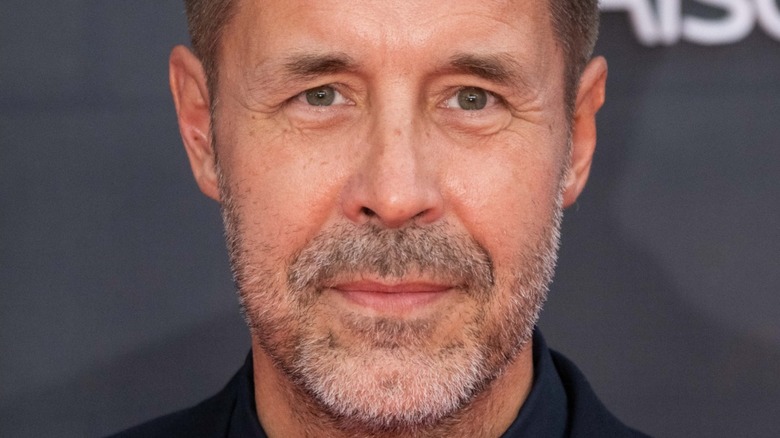 Jeff Spicer/Getty Images
The cast of HBO's "House of the Dragon" is large, diverse, and filled with actors that have featured in massive productions within multiple genres and smaller projects. Matt Smith (Prince Daemon Targaryen) is likely the most easily recognizable of the ensemble, but there is also Eve Best (Princess Rhaenys Targaryen), Emma D'Arcy (the adult Princess Rhaenyra Targaryen), and Paddy Considine's character, King Viserys I, that round out the vast cast of performers. If "Game of Thrones" is anything to go by, "House of the Dragon's" sprawling storylines are set to provide the performers with rich and complex material to portray along with the formal elements that come with royal houses amidst the chaos.
Considine's ruler is a bit more laid back than any monarch of Westeros we have seen so far. Viserys I is pragmatic and intuitive, but he also has moments of quiet contemplation and is not prone to the rage we associate with leaders like King Robert Baratheon (Mark Addy) or his malevolent son King Joffrey (Jack Gleeson) in "Game of Thrones." But this softer and more friendly behavior could also be a sign of weakness (via Vox). Regardless of the King's potential troubles, the actor that brings him to life has provided some surprising details about which of his scenes are most difficult to film.
Paddy Considine cites the formal and quieter scenes in House of the Dragon as the most difficult to portray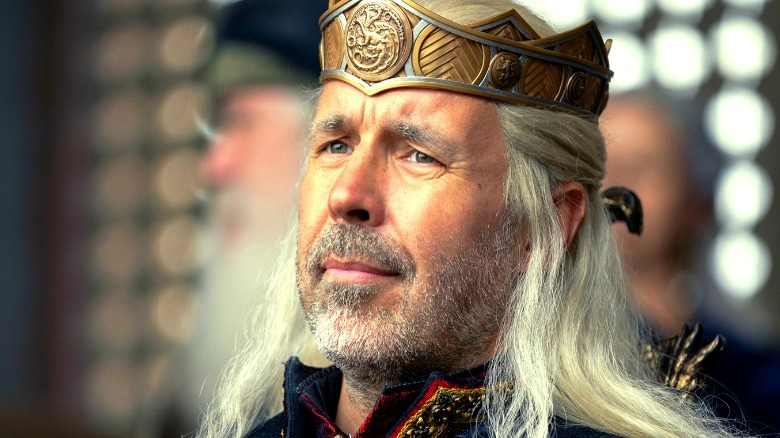 Ollie Upton / HBO
In an interview with Stream Wars along with Matt Smith, Paddy Considine was asked how he gets into character and replied, "yeah, [it's] different, it depended for different scenes as well. You know as an actor I struggle sometimes with them [scenes]. With the less dramatic stuff really, that's the toughest stuff for me to do, the more formal stuff." As the monarch of the Seven Kingdoms, Viserys I has been seen, as of Episode 4, having to navigate the perils of his reign via threats to his throne as well as the activities of protocol that come with royalty. 
This is in contrast to some recollections from the actors from "Game of Thrones," who typically cited more intense and brutal scenes as difficult to film. In a 2017 interview with The Mirror, Emilia Clarke (Daenerys Targaryen) was asked about the scene in Season 1 that became a very sticky situation and replied, "It was very helpful to be given something so truly disgusting to eat, so there wasn't much acting required. They made the heart out of solidified jam but it tasted like bleach and raw pasta. I ate roughly 28 hearts throughout the days we filmed that scene. Fortunately, they gave me a spit bucket because I was vomiting in it quite often." This may just be a bit worse than acting out a formal scene.