Ted Lasso's Brett Goldstein Dishes On The Possible Plans After Season 3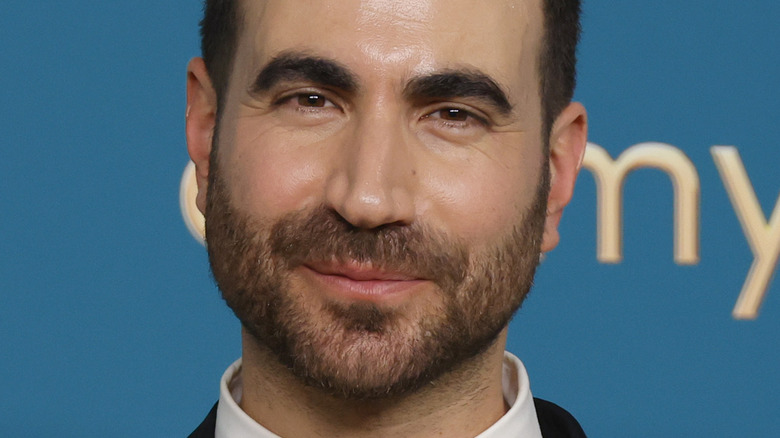 Frazer Harrison/Getty Images
Last year, Brett Goldstein hilariously accepted his Emmy for "Ted Lasso" by letting out a string of expletives, and immediately getting censored by CBS. After winning his second consecutive Emmy for best supporting actor for his portrayal of hot-headed footballer Roy Kent, fans were on edge waiting to see how Goldstein's speech would go this year. He told the crowd, "Last time I was here, I was told not to swear, and I did, and I'm sorry but it meant that the feed got cut back home in the U.K. so my family never got to hear me say this, so thank you for this second chance." But it wasn't long before he told his family, "I f***ing love you, I really do," obviously getting censored before continuing, "I'm so sorry, I'll be better."
But Goldstein's expletive-filled speech is a big reason why fans love him and the show so much. With his amazing performance, we don't know where Roy Kent stops and Brett Goldstein begins. But as the show enters its 3rd season, worry is beginning to grow among the fan base that this is truly the end. But is it really? After answering questions at the 74th Primetime Emmy Awards, Goldstein played it coy when asked about the show's future.
Goldstein says that it's all up to Jason Sudeikis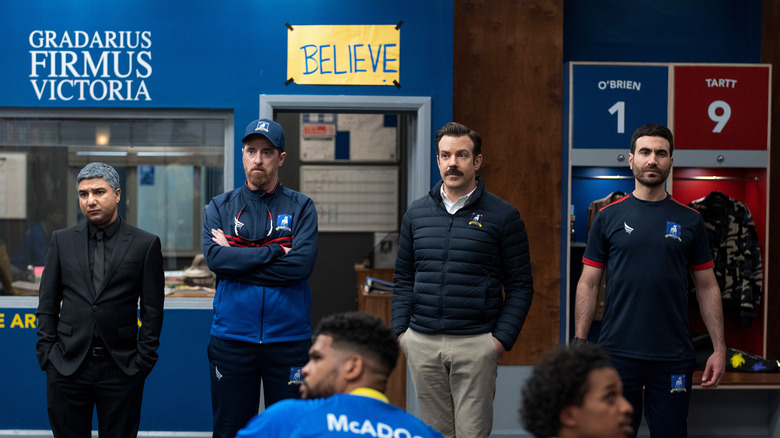 Apple+
Speaking to reporters after receiving his Emmy, Brett Goldstein essentially hinted that the fate of "Ted Lasso" depends on one person — Jason Sudeikis, who plays the titular American football coach who has been tasked to lead the fictional English soccer team AFC Richmond.
"Truly, the plan is entirely in Jason's hands, I know all of us would happily do this for twenty years, and maybe then say we need to wrap it up," Goldstein replied when asked at the Emmy Awards backstage interview about whether the show will really end after three seasons.  "In theory, we've been writing this like it's the end. But it might not be... who knows? I'll probably get killed if I say anything else. But I also don't know, is the truth." 
Both Sudeikis and Goldstein have said since the beginning that "Ted Lasso" is meant to be three seasons, with Goldstein joking to Deadline that "most of the characters die by the end. It's a real ending. A dramatic ending." But the fact is, fans and critics are rabid over "Ted Lasso," and the sweeping awards two years in a row for Sudeikis, Goldstein, and the show as a whole are an excellent indicator that viewers would love it if the show lasts beyond the third act. Whether that's a possibility, we'll have to wait and see along with the rest of the "Ted Lasso" cast.