Ted Lasso Stars Aren't Totally Sure It's Ending With Season 3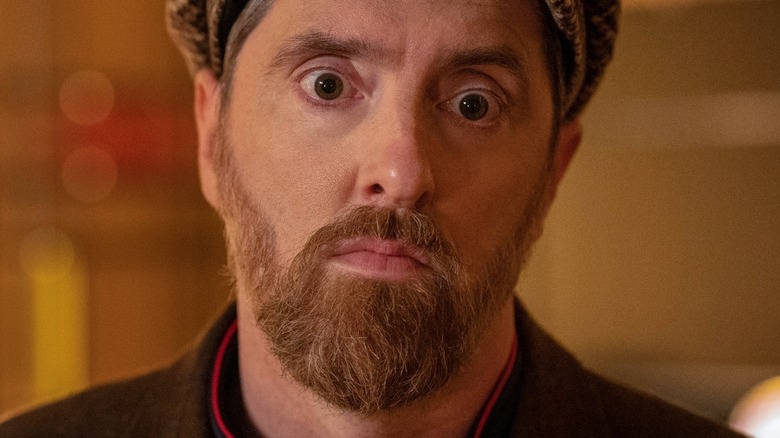 Apple TV+
The flurry of confusion surrounding "Ted Lasso" and its supposed conclusion has left the cast bewildered. Earlier this year, writer and star Brett Goldstein (Roy Kent) told The Times that the 3rd season of "Ted Lasso" would be its last. "It was planned as three. Spoiler alert — everyone dies," Goldstein joked. Series co-creator Bill Lawrence echoed similar, albeit less hyperbolic sentiments when he spoke to The Hollywood Reporter in 2021, saying, "I would say that this story is going to be over next year, regardless — even if the show finds another story to tell and goes on."
On the creative front, two of the writers for the Apple TV+ series seem certain that Season 3 will be the final episodic match of Ted Lasso's (Jason Sudeikis) career. The suits, however, seem to be singing a different tune. Warner Bros. Television Studios CEO and Chairwoman Channing Dungey suggested that while a three-season arc has been plotted out, it doesn't necessarily mean the cast and crew of "Ted Lasso" will hang up their cleats. "Audiences will be satisfied with how they resolve the end of the season," Dungey told The Hollywood Reporter. "But there is still an opportunity and path for us to do more."
With conflicting reports surrounding "Ted Lasso" and its supposed final season, even its talented and diverse cast are beginning to grow curious about when the Emmy-winning series will wrap up.
The Ted Lasso cast is in the dark about the show's future
While speaking with Variety's "Awards Circuit Podcast," Hannah Waddingham (Rebecca Welton) revealed that she's unclear about what's next for the comedy series. "The good thing is we genuinely don't know," Waddingham said. "I would have definitely blown it by now and said, 'Oh, no, no, we're teasing you.'" Waddingham isn't the only main "Ted Lasso" player who is uncertain about the future. Juno Temple, who plays Keeley, also expressed her confusion regarding the show's trajectory. "No one has told me it's over," Temple revealed. "No one said that to me. And ... no one said that it's not. So I don't [know] I'm literally in limbo."
It's important to note that Channing Dungey and Bill Lawrence have mentioned that the series would conclude its current arc with Season 3 but the possibility of future episodes remains. Goldstein suggests that it all boils down to the show's lead star, co-creator, and producer Jason Sudeikis.
"[Jason Sudeikis] can decide whatever he wants," Goldstein said on the podcast. "And we'll trust in whatever he says." Sudeikis' creative plate has been filled with the London-based production of "Ted Lasso" over the last few years, so it wouldn't be surprising if the multi-hyphenate was adamant about wrapping things up. Then again, the series recently nabbed 20 Emmy nominations and is unofficially considered the crown jewel of Apple TV+. If the series does wrap up with Season 3, it's been a solid run for Lasso and the gang. But as Temple puts it, "things don't ever have to completely end. Things can come back years later, or they can not ..."