The Unexpected Skill That Aided Moryfdd Clark's Stunts In Rings Of Power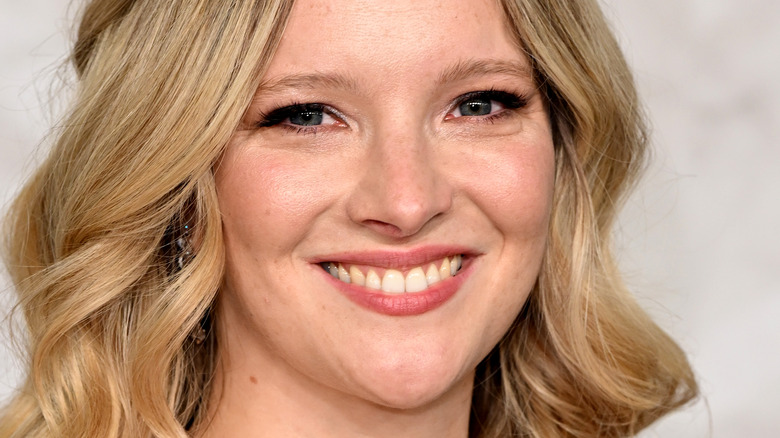 Jeff Spicer/Getty Images
One of the most anticipated shows on the 2022 slate has been the Amazon Prime series "The Lord Of The Rings: The Rings Of Power." Based on the characters from the classic J.R.R. Tolkien books "The Hobbit" and the "Lord Of The Rings" trilogy, the series acts as a prequel, following the rise of Sauron in Middle Earth. While all four books were brought to life across two trilogies by filmmaker Peter Jackson, the new series is developed by Patrick McKay and John D. Byrne.
One of the returning characters from the books is Galadriel. Played in the Peter Jackson trilogy by Cate Blanchett, Galadriel is played in this incarnation by "Pride and Prejudice and Zombies" performer Morfydd Clark.
The nature of the show means that this time around, Galadriel is much more actively involved in fights and stunts, requiring Clark to undergo training for it as well. However, there was one skill Clark acquired prior to her time on the series that came in handy, much to her surprise.
Clark's climbing skills put her more at ease on set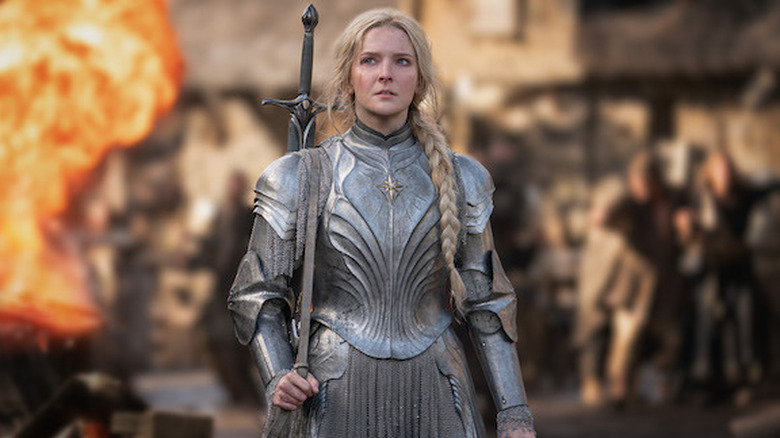 Ben Rothstein/Amazon Studios
In an interview with Hey U Guys, Morfydd Clark spoke about how daunting the experience of playing Galadriel and doing the show, in general, was for her. She noted that her own neuroses leave her anxious no matter what she's about to do, and her work on "The Rings of Power" was no different in that regard.
She did note, however, that the climbing scenes were ones that she particularly enjoyed, because it was the only thing she had done before, and carried a bit of knowledge about that she didn't have to learn on the set. She concluded that "it was very nice to have atleast one thing that I was semi-competent at."
Despite learning on the job, however, Clark noted that despite doing dangerous things, the set itself was very safe. She applauded the show, and the stunt team, pointing out that she worked with them extensively before even shooting a scene. The team didn't disappear when shooting either; Clark elaborated that for any scene, "there's five people around you at any one time to, you know, catch you."
This held true for the climbing scene as well, which Clark said was made more complicated by the heavy armor. There was, however, a stuntperson pulling her up from the top, alleviating some of the pressure of climbing. In addition, Clark said two stuntpeople at the bottom of the cliff were climbing without any additional help.