The Lily James Horror Comedy Flop Getting A Second Chance On Amazon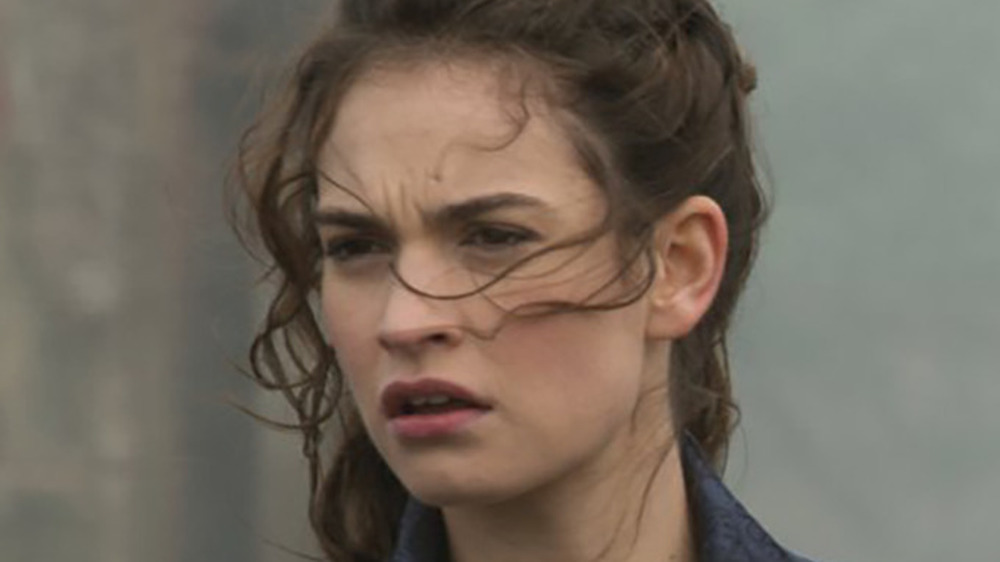 Lionsgate Films
What do you get when you pair a zombie plague, the pressures of a 19th century English countryside society and a woman skilled in martial arts and weaponry? Burr Steers' Pride and Prejudice and Zombies, that's what. You may have heard about this horror-comedy when it came out in 2016, but it didn't seem to receive the love the cast and crew was hoping for. Even we put included it as a "worst" entry on our Best And Worst Pandemic Movies list (sorry!). One Room With A View critic Bertie Archer went even further, writing, "The romance is heartless, the plot is brainless, and the action is gutless — Pride and Prejudice and Zombies survives purely on its spine." Ouch.
Fast-forward to 2021, and Pride and Prejudice and Zombies is coming back to life and getting another chance on Amazon Video. This time, horror comedy fans might see things a bit differently. The title might seem as though it's based on Jane Austen's 1813 novel, Pride and Prejudice — and it is, sort of. The 2016 film is actually an adaptation of Seth Grahame-Smith's 2009 novel of the same name, which is itself a riff on the Austen classic. Although the and Zombies storyline has the same narrative, it also has added details, including main character Elizabeth Bennet (Lily James) and her sisters possessing excellent skills to fight off the gory undead.
Pride and Prejudice and Zombies is a killer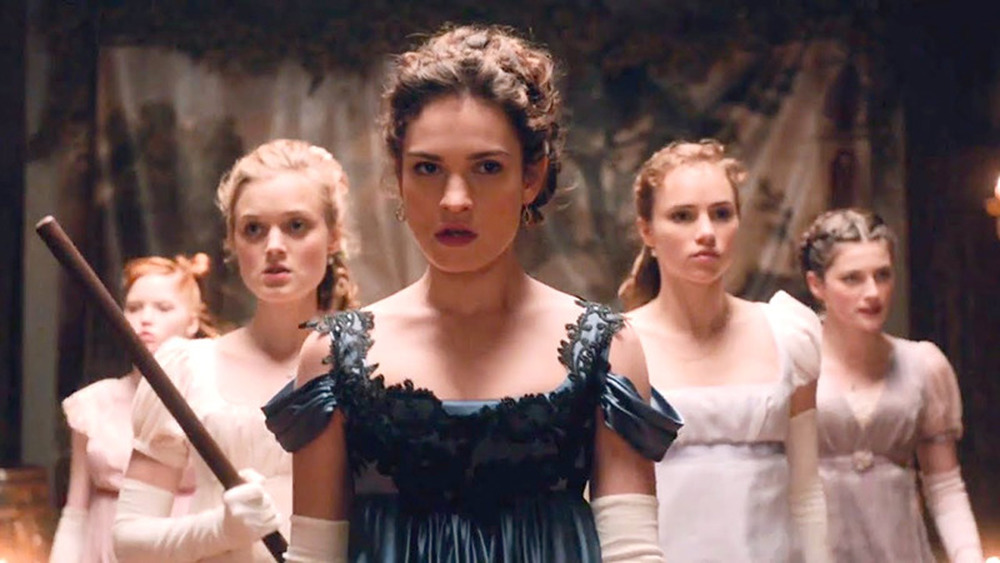 Lionsgate Films
Pride and Prejudice and Zombies begins with Elizabeth and those around her realizing a mysterious plague is taking over the lives of the people around them, but they don't stay dead once they're gone. Elizabeth isn't a "proper lady" as society wants her to be, which is fate, because the dead are coming back to life, and her and those closest to her must fight to survive another day. Elizabeth is accompanied by her sisters, Jane (Bella Heathcote), Lydia (Ellie Bamber), Mary (Millie Brady), and Kitty (Suki Waterhouse), who rally together to fight off the creepy creatures that were once their friends and peers, all the while, steering off the pressures to marry, as well. Elizabeth's suitor Mr. Darcy (Sam Riley) is also in tow, as he tries to win over Elizabeth, while having his hands full with zombies, left and right.
To some, the mix of action, horror, romance, and comedy is actually breath of fresh air, and it's clear that Steers doesn't try to fit the narrative into one box. One such fan is critic Richard Crouse, who, in spite of the film's dismal 46% "Rotten" rating, gave it 3 and a half stars and wrote that it "makes the best of its one joke, the mashup of Austen romantic fiction with zombie realism, deftly (and ridiculously) blending the sublime with the ultraviolet."
If you're looking for a little action, strong female characters, and zombies, Pride and Prejudice and Zombies is the movie to watch.