The Terrifying Way Morfydd Clark Prepared For The Lord Of The Rings: The Rings Of Power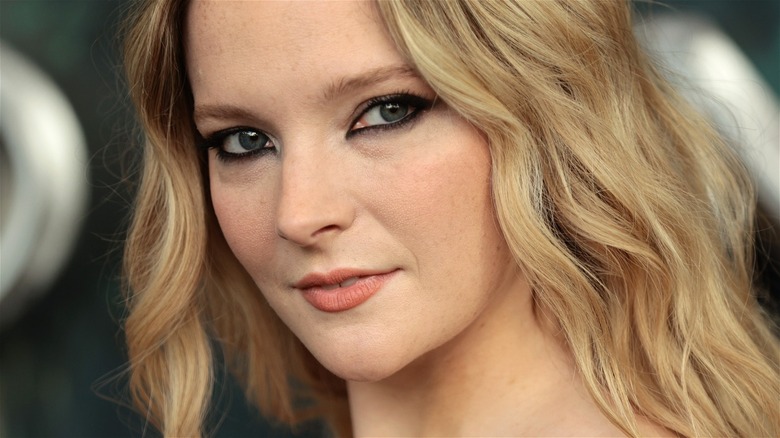 Dimitrios Kambouris/Getty Images for Prime Video
"The Lord of the Rings: The Rings of Power" may be set thousands of years before the events of the "Lord of the Rings" trilogy, but that doesn't mean it won't feature any recognizable characters. As a matter of fact, the Amazon series is using its prequel setting to shine a spotlight on several memorable supporting characters from the "Lord of the Rings" trilogy, including Elrond (Robert Aramayo) and Galadriel (Morfydd Clark), two immortal Elves who play small but important roles in Frodo Baggins' quest to destroy the One Ring.
In the case of Clark's Galadriel, "The Rings of Power" is set to introduce viewers to a version of the character that is very different from the one Cate Blanchett played in director Peter Jackson's "Lord of the Rings" and "Hobbit" films. Indeed, Clark's Galadriel will not be a wise and ethereal Elven ruler when "The Rings of Power" begins. Instead, she'll be introduced in the series as an accomplished and headstrong warrior who just so happens to be dead set on tracking down and killing an ever-elusive Sauron.
For some "Lord of the Rings" fans, it may take time to adjust to the Amazon series' interpretation of the character. That said, those same fans may also be surprised to learn that playing a more physically active version of Galadriel meant that Clark had to make some surprising adjustments of her own.
Morfydd Clark had to ignore her own instincts in order to play Galadriel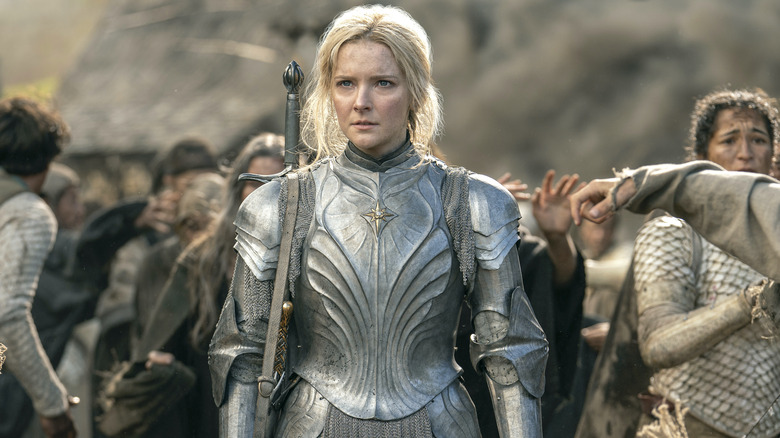 Matt Grace/Prime Video
When she originally got the role of Galadriel on Amazon's "The Lord of the Rings: The Rings of Power," Morfydd Clark probably didn't think that she'd need to learn how to act in a completely new way for the series. However, in a recent interview with Empire Magazine, the "Rings of Power" star opened up about the surprising problem that she faced when she first began working on the Amazon series.
"When I was playing Galadriel, the stunt team said, 'You've got a problem, because you're used to being attacked on film.' I would flinch a lot when people came at me," Clark recalled. The actor went on to reveal that her instinctual flinching forced her and the "Rings of Power" stunt team to train together in a truly surprising way. "They did exposure therapy with me, where I would have all these huge, huge men running at me, screaming with swords. To stop me from looking frightened," Clark said.
Ultimately, Clark noted that playing Galadriel gave her the chance to take on a type of role that she'd never been given the chance to tackle before, telling Empire, "I've definitely been cast as the victim. And Galadriel is not that." Now, based on how positive the early reactions to "The Lord of the Rings: The Rings of Power" have been so far, it seems safe to say that Clark's hard work definitely paid off.