The Actress Who Plays Madisynn On She-Hulk Had A Long, Memorable Run On Tosh.0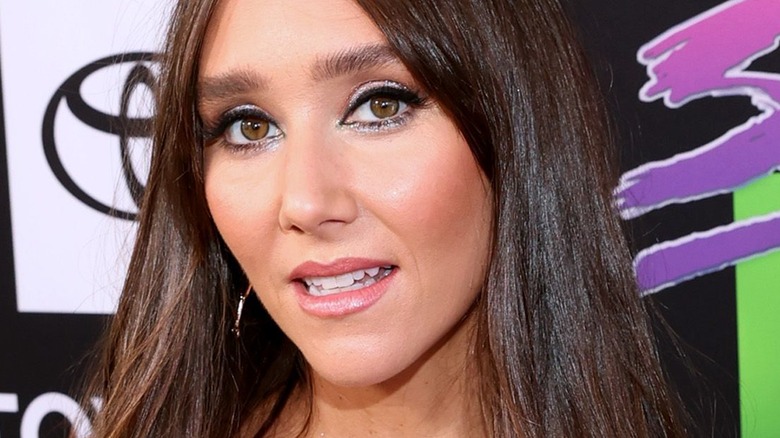 Jesse Grant/Getty Images
Comedian, actress, and writer Patty Guggenheim became an overnight sensation as Madisynn King on Season 1, Episode 4 of "She-Hulk: Attorney at Law." As the drunk party girl who falls into Wong's (Benedict Wong) living room from another dimension, she steals every scene she appears in. Whether it's calling Wong "Wongers" or spoiling "The Sopranos" storylines, Madisynn "with two Ns, one Y, but it's not where you think" has become a new favorite "She-Hulk" character, and Guggenheim has loved seeing fans' reactions. "The relationship with Madisynn and Wong is just like ... I felt it when I was working on this show, I was like, 'I love him so much.' And I think that comes across because I'm truly obsessed with him," she told Phase Zero in an interview. "So I'm just happy to hear that people are liking that."
According to IMDb, one of Guggenheim's first onscreen appearances was as Bryn in "Web Therapy," but she's been honing her improv skills for much longer. A member of the acclaimed L.A.-based improv group The Groundlings, Guggenheim is part of the main company and one of the school's many teachers. Despite her ever-increasing television and film career, she still performs with The Groundlings regularly (via The Groundlings).
Guggenheim has made memorable appearances in "Florida Girls," "Curb Your Enthusiasm," and many more, but fans of Daniel Tosh's long-running Comedy Central series "Tosh.0" may remember her best for her many characters on the show.
She played Daniel Tosh's wife, among other characters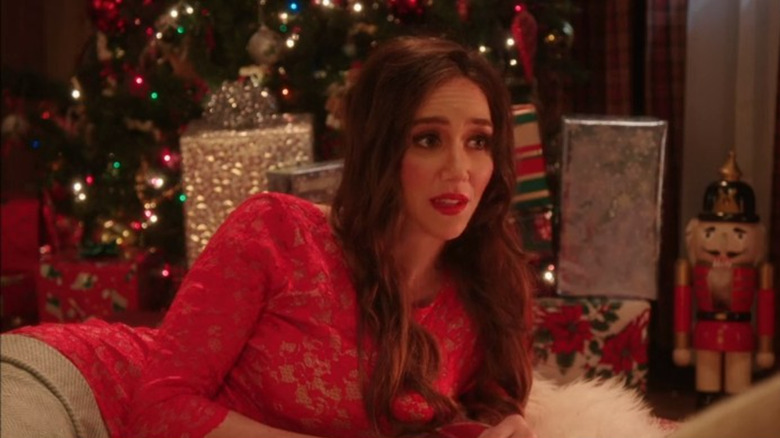 Comedy Central
Patty Guggenheim's first appearance in "Tosh.0" was brief, as an unnamed character in Season 6, Episode 1, titled "We Buy Golf" (per IMDb). Her next appearance in Season 6, Episode 17 ("Lingerie Football Coach") was longer, as Katie Thomas, a player in the Lingerie Football League. Every time the LFL All-Pro/Applebee's Hostess is interviewed about their coach, she's topless, spouting off little nuggets like, "Coach always lets me know when I have my head up my ***. It's a lot."
After a three-year hiatus, Guggenheim returned to "Tosh.0" in Season 9, Episode 2 ("Drone Wife Cheat") and Season 9, Episode 18 ("Long Leg Girl") playing the character of Daniel Tosh's wife. In the first episode, he uses a drone to discover she's cheating and tries to blow up her and her lover. Guggenheim's character shows up bloody and missing half her arm, insisting she's fine.
Guggenheim's last appearance in the show was in Season 9, Episode 30 ("Best of Season 9"), in which she's given the name Noelle. As part of a fake Hallmark Channel movie called "The Jolliest Holly," she's the CEO of a woman-owned protein bar company who reveals a cannibalistic reason for hating Christmas. She then falls in love with Tosh, claims to be an angel, and disappears.
It's unlikely we'll see Guggenheim back on "Tosh.0" as it officially went off the air in 2020. Hopefully, we get to enjoy many more episodes of her as scene-stealer Madisynn before her star rises further.