Who Plays Madisynn King On She-Hulk Episode 4?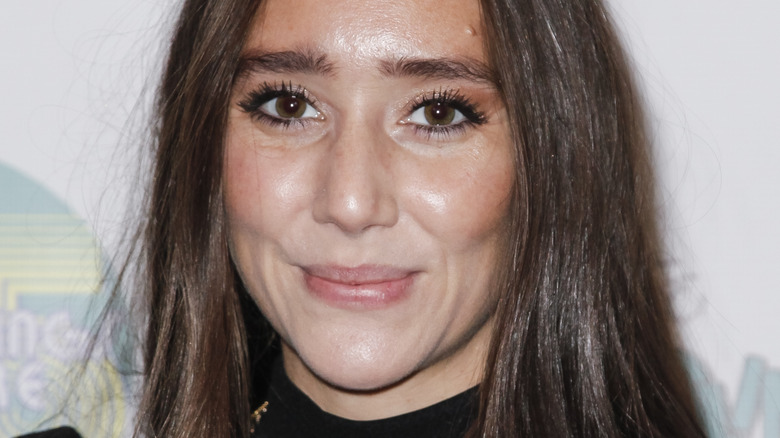 Tibrina Hobson/Getty Images
You know what they say — connections build community. That's certainly true for "She-Hulk: Attorney at Law" lead Jen Walters (Tatiana Maslany), whose new job as a metahuman lawyer leads to her meeting all sorts of notable faces within the show's first three episodes, including Emil Blonsky aka Abomination (Tim Roth) from "The Incredible Hulk," the villainous Wrecking Crew from Marvel Comics, and superstar musician Megan Thee Stallion from, like, actual real life. 
Episode 4 of the series brings along another bevy of new characters, too. After Doctor Strange's close ally Wong (Benedict Wong) appears as a witness to clear Blonsky of a perceived wrongdoing in Episode 3, the Marvel Cinematic Universe's current Sorcerer Supreme pops up again in the next installment, this time alongside an unlikely companion. Thus, audiences are introduced to Madisynn King, She-Hulk's newest human client who sports a larger-than-life personality.
From her debut episode alone, Madisynn has proved to be a compelling addition to the "She-Hulk: Attorney at Law" lineup and has left a major impression on many fans. Some might be curious to learn more about the actress who plays the character and what roles she had prior to making her entrance into the MCU. As it happens, the actress in question has a pretty impressive resume, including credits on a couple major shows that may surprise avid TV watchers.
Patty Guggenheim is a comedy veteran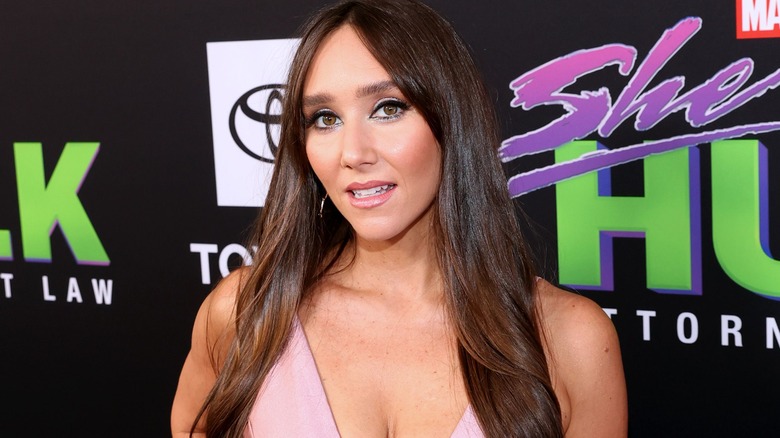 Jesse Grant/Getty Images
"She-Hulk" fans who have been introduced to Patty Guggenheim through her performance as Madisynn King may not know that the actress has been popping up across various TV comedies for quite a while. She got her start in sketch comedy, recurring across the duration of the Lisa Kudrow-led web series "Web Therapy" and its eventual TV adaptation on Showtime, as well as appearing in several episodes of Will Ferrell and Adam McKay's show "Funny or Die Presents."
Since then, Guggenheim has guest starred in all manner of sitcoms, from "2 Broke Girls," to "Modern Family," "Superstore," and even "Curb Your Enthusiasm." She's also broken into voice acting, with recurring roles on properties like "Mike Tyson Mysteries" and "SuperMansion," and has continued to foster her roots with appearances on the massively popular skit series "Tosh.0" alongside live improvisational shows with fellow comedians.
While Guggenheim's debut into the MCU may be a pretty dramatic departure from her past work at first glance, she fits right into "She-Hulk" and its wacky world of sitcom-style antics. "If you like comedy and you like fun and magic and superpowers and everything MCU already has to offer, this is like a very cool combination of all those things," Guggenheim told ABC7. "Something I've never seen before."