The Real Reason Tosh.0 Is Getting Canceled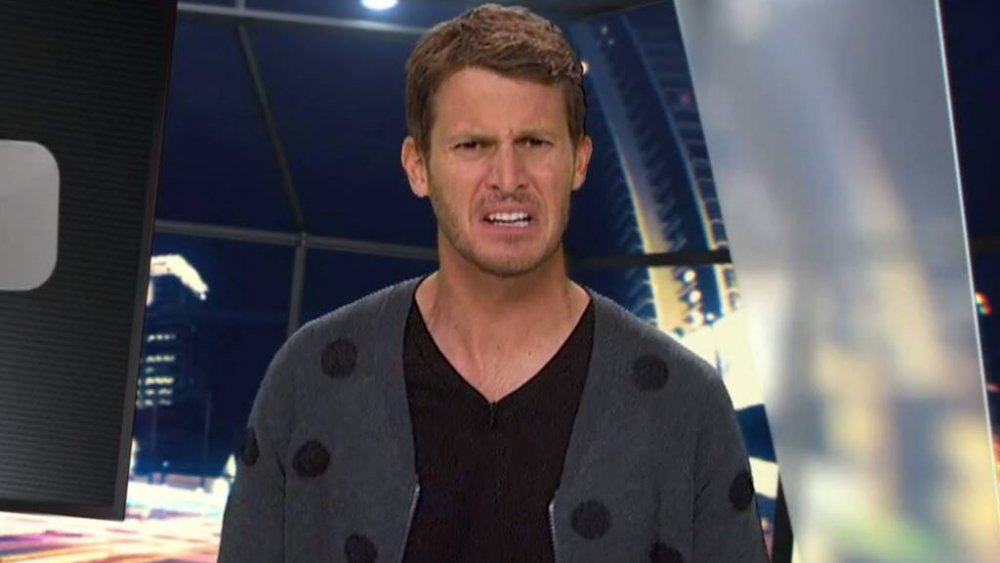 Comedy Central
Comedy Central recently made it official: It's the end of the line for Daniel Tosh's irreverent comedy series Tosh.0.
The long-running laugher debuted in 2009 and was a major hit, with fans flocking to the small screen adaptation of Tosh's trademark brand of sarcastic, black humor. In its first season, the show immediately shot to number one in its time slot with the valuable males 18-24 marketing demo. Daniel Tosh soldiered on for another eleven seasons, cracking wise about internet memes, viral videos, and just about every web star he could get his hands on. Before the COVID-19 pandemic halted production, the series had received an unprecedented four-season renewal order, which is why it's so surprising that Comedy Central abruptly reversed course and gave the show the ax.
The decision to dethrone Tosh came hot on the heels of a less surprising decision by the network to pull the plug on Drunk History. According to Slash Film, the show will return to finish its upcoming 12th season, but after that the fat lady sings. One silver lining for everyone involved with Tosh.0 is the fact that the new season will push the series over the 300-episode mark, a sure sign that the bingeable comedy show will live on in syndication for years to come.
Considering the show's popularity, small cast, in-studio format, and bargain-bin price tag, many viewers are understandably suspicious of Comedy Central's aboutface. If speculation from Slash Film can be believed, it may have more to do with Comedy Central's parent company, ViacomCBS, and its financial struggles, than any creative issue intrinsic to the show. Whether that's the case or not, it's obvious that the cable network has made a strategic decision to refocus on adult animation. That leaves shows like Tosh.0 on the outside looking in.
Tosh.0 is one of the last vestiges of a very different Comedy Central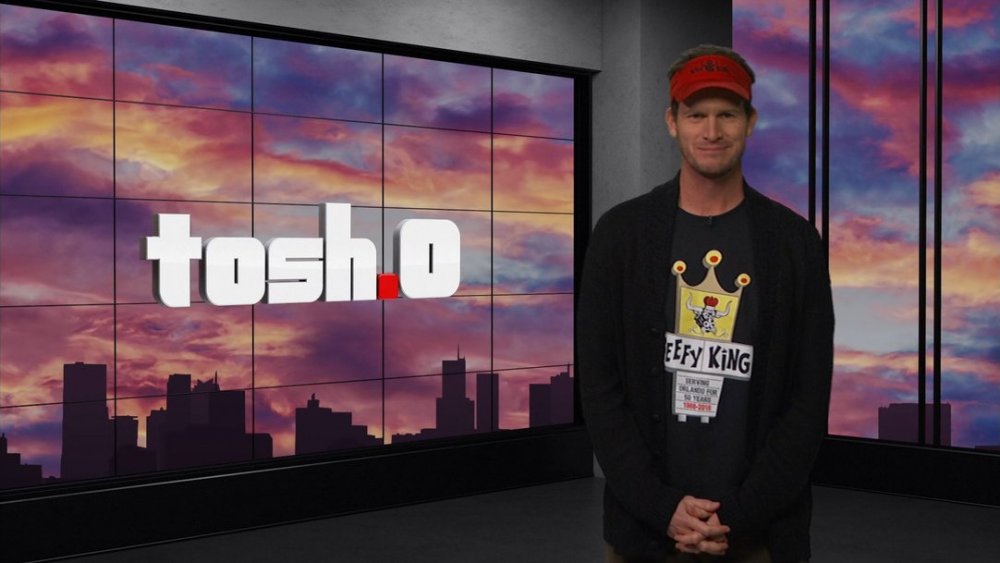 Comedy Central
If you fell asleep in 2010 and woke up in 2020 — well, a lot of things would look different — but one of them would certainly be the programming landscape over at Comedy Central. It's no secret that niche cablers have struggled to retain their audiences in the era of peak streaming TV, and Comedy Central is one of many networks that's had to find ways to adapt to the new content paradigm. Tosh.0 appears to be a casualty of broader trends in the industry generally, and a concerted restructuring over at ViacomCBS specifically. The decision to reverse course on an earlier order certainly speaks to the cabler's need to adjust to shifts that have only been accelerated by the industry-wide production shutdown caused by the pandemic. 
Comedy Central's ongoing commitment to Tosh as a creator also suggests this interpretation is not far off the mark. At the time of the now-defunct four-season renewal, Comedy Central also inked a first-look deal for Tosh that would include new scripted and unscripted series that could either feature Tosh as a performer or take him behind the camera as an executive producer. News of Tosh.0's cancellation was not accompanied by any suggestion that Comedy Central intends to renege on the rest of Tosh's deal, so we may still see new Daniel Tosh projects in development in the future. If Tosh wants to increase his chances of getting one picked up, all signs suggest he should be thinking about animation. 
Comedy Central is killing its live-action shows and animating its way into the future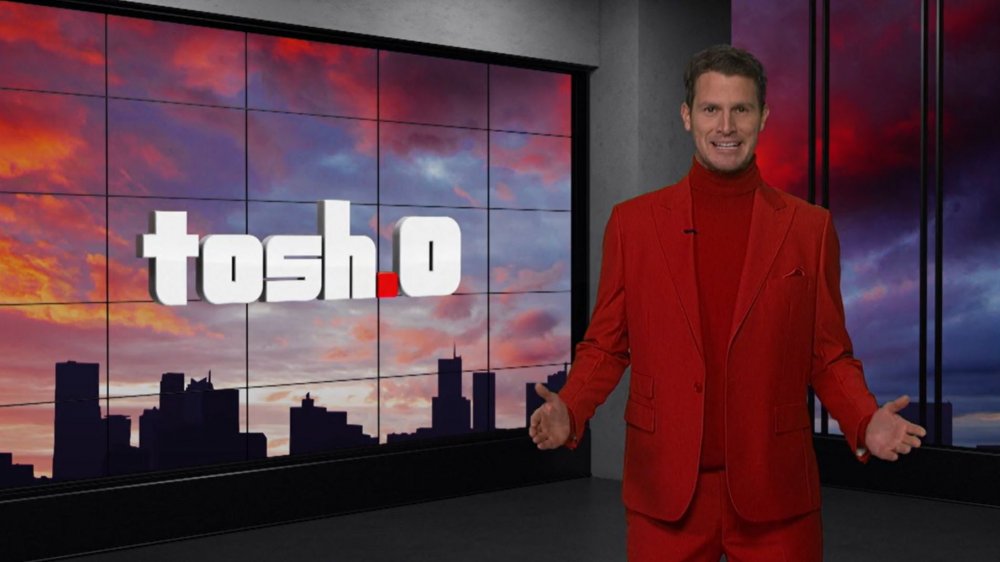 Comedy Central
The trend over at Comedy Central appears to be a move away from live-action comedy series — even non-narrative series like Tosh.0 and Drunk History — and toward a proliferation of adult animation. Aside from evening talk show The Daily Show with Trevor Noah, Awkwafina is Nora from Queens will be the only series left on the cabler starring real live humans after Tosh.0 makes its final bow. These decisions all seem to track with earlier calls to punt series like South Side and The Other Two to HBO Max. The cabler is also deep into development on reboots of '90s animated classics Beavis and Butthead and Ren and Stimpy, not to mention a spin-off of MTV's Daria entitled Jodie; the future at Comedy Central certainly appears to be animated.
Tosh, at least, has kept his trademark sense of humor in the face of this grim verdict against his show. In response to news of his cancellation, he said, "I look forward to doing an animated reboot of my show on MTV in 25 years." We'd probably watch that, but we may not even have to wait that long. Slash Film is reporting that a trio of Tosh.0 executive producers are currently shopping the series to other distributors including streaming platforms — a true web redemption, if you will. It's easier than ever for canned series to jump ship to new platforms thanks to the infinite formatting and scheduling possibilities offered by streaming giants like Netflix, Hulu, and Amazon Prime Video — not to mention relative newcomers HBO Max, Peacock, and Disney+. While we can't necessarily imagine Tosh.0 streaming alongside the live-action Mulan, any of the other platforms would make a comfortable home.
Barring some unforeseen intervention, the final episodes of Tosh.0 are due to begin airing on September 15. Tune in to say goodbye.