Kurt Orzeck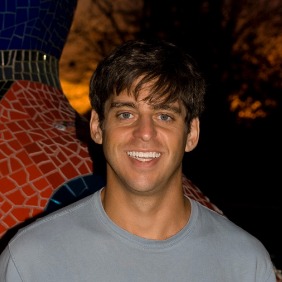 Expertise
Movies, TV, Culture, Music
Kurt is a writer for Looper.

Kurt established his writing career with contributions to entertainment news websites RollingStone.com, Vulture and Drowned in Sound; and print publications Alternative Press, Flood, Filter, Thrasher, Royal Flush and The Big Takeover.

Kurt's many interview subjects include Iggy Pop, Nas, Red Hot Chili Peppers, Jared Leto, Nick Cave, Jacob Collier, Aimee Mann, Patti Smith and Lou Reed.
Experience
Kurt is a nationally recognized writer and editor with more than 20 years of experience. His 3,000-plus writing credits encompass contributions to RollingStone.com, New York Magazine, Reuters, Alternative Press, Flood, Filter, Thrasher, Royal Flush, The Big Takeover and many more outlets. His career highlights include moderating a panel on the origins of "The Daily Show" at Politicon, lecturing at colleges about the role of journalism in a multimedia landscape, and covering the red carpet at Elton John's Oscars party. He has interviewed hundreds of artists, from David Bowie to DMX and Maren Morris.
Education
Kurt has bachelor's degrees in English and Spanish from Grinnell College, a top liberal arts school where he created, edited and published a magazine called The Creature.