Brendan Fraser Equates His Career To This Surprising Literary Character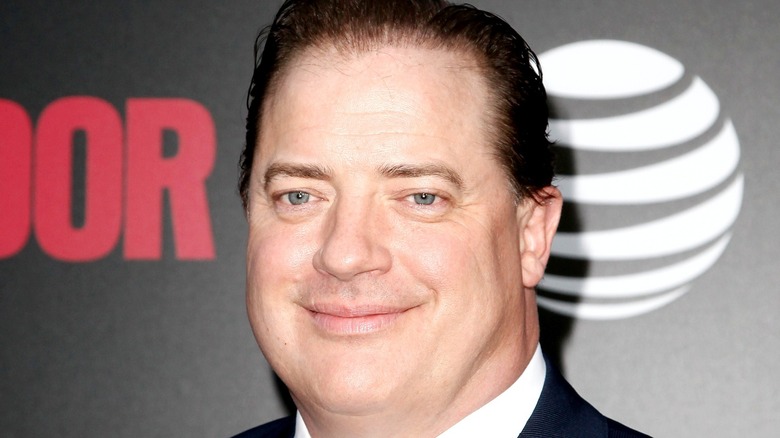 Tibrina Hobson/Getty Images
As actor Brendan Fraser continues his return to the mainstream fold — via a featured role in Steven Soderbergh's lauded caper "No Sudden Move," a planned appearance in Martin Scorsese's upcoming feature "Killers of the Flower Moon," and other performances — some are already calling his comeback a "Brenaissance." But the former hero of "George of the Jungle" and "The Mummy," who publicly choked up when told of fans' support for his return, probably isn't too quick to forget the years he spent flying under the radar. After a middling stretch that included an uncredited cameo in 2009's "G.I. Joe: The Rise of Cobra," a voice role in 2013's lackluster animated pic "Escape From Planet Earth" and a starring spot in the straight-to-DVD bomb "Breakout" from that same year, Fraser bounced back big time with a regular role on the ongoing HBO Max show "Doom Patrol" and cast member positioning in the recent FX miniseries "Trust."
Prior to re-entering the limelight, the actor revealed to GQ that his decade-long slump was due to traumatic experiences that nearly led him to drop out of Hollywood altogether. "The phone does stop ringing in your career, and you start asking yourself why," he said. "I didn't feel that I belonged." Fraser also drew an interesting comparison between himself and a classic literary character.
Brendan Fraser likens himself to the Animal Farm character Boxer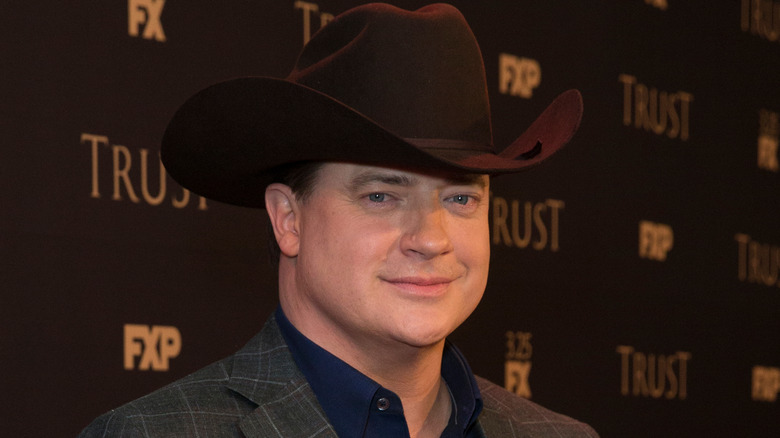 lev radin/Shutterstock
In the GQ interview — which is framed by the actor's loving relationship with his horse, Pecas — Brendan Fraser compares himself to a more well-known equine: Boxer, from George Orwell's allegorical classic, "Animal Farm." In the story, which draws parallels between the power dynamics between animals at a fictional farm and the competing forces in the Russian Revolution, Boxer is the tragic workhorse who eventually collapses from exhaustion. 
"I felt like the horse from 'Animal Farm,' whose job it was to work and work and work," Fraser said. "Orwell wrote a character who was, I think, the proletariat. He worked for the good of the whole, he didn't ask questions, he didn't make trouble until it killed him ... I don't know if I've been sent to the glue factory, but I've felt like I've had to rebuild s*** that I've built that got knocked down and do it again for the good of everyone. Whether it hurts you or not."
Given the number of roles Fraser piled on early in his career, the comparison could be apt. One thing is certain, though; we're staying tuned for the rest of the Brenaissance.