She-Hulk Creator Jessica Gao Teases Her Plans For BFFs Wong And Madisynn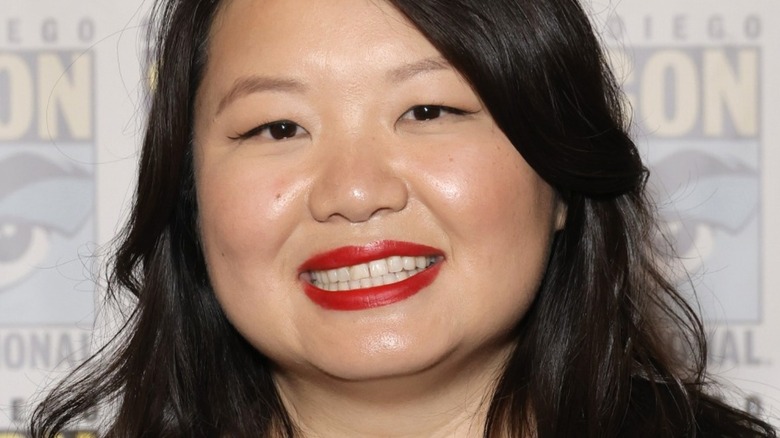 Frazer Harrison/Getty
Contains spoilers for "She-Hulk: Attorney at Law" Season 1, Episode 4 — "Is This Not Real Magic"
"She-Hulk: Attorney at Law" has delighted fans with a look at what it might be like to live in the Marvel Cinematic Universe, where portals to other dimensions and superpowered beings are just a fact of life. Episode 4, "Is This Not Real Magic," takes that premise to the next level. One of the episode's highlights is Madisynn (Patty Guggenheim), a liquor-loving party girl who befriends Wong (Benedict Wong) after being sucked through portals and dumped into Kamar-Taj by a two-bit former student of the mystic arts named Donny Blaze (Rhys Coiro). Immediately, Madisynn bonds with Wong over their love of "The Sopranos," although she has a habit of spoiling the big plot twists.
Having recently appeared in "Spider-Man: No Way Home," "Shang-Chi and the Legend of the Ten Rings," and "Doctor Strange in the Multiverse of Madness," Wong has proven to be a versatile asset to the MCU, not to mention a fan favorite. As Jennifer Walters (Tatiana Maslany) herself puts it in a direct-to-camera zinger, "Everyone loves Wong. It's like giving the show Twitter armor for a week." Indeed, as noted by Uproxx, fans on Twitter are loving the Sorcerer Supreme and his unlikely friendship with Madisynn.
However, you'd be hard-pressed to find a bigger fan of the Wong and Madisynn duo than "She-Hulk" creator Jessica Gao. Following the joyous fan reception for Episode 4, Gao dished out the deets regarding future plans for Wong and his new BFF.
Jessica Gao wants a Halloween special for Wong and Madisynn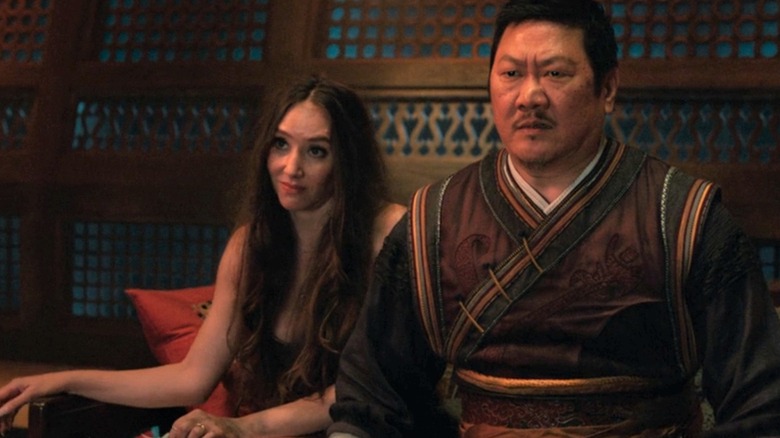 Marvel Studios/Disney+
Speaking to Nerdist, head "She-Hulk: Attorney at Law" writer Jessica Gao talked about bringing Wong onto the series, why Patty Guggenheim was perfect for the role of Madisynn, and teased her goal of making a Wong and Madisynn special episode.
Episode 4 was written by Melissa Hunter, whom Gao praised for her witty script, which included the introduction of Patty Guggenheim as Madisynn. Gao explained that creating Madisynn was all about finding the right chemistry for Benedict Wong, saying, "The two of them played off each other so perfectly, like a dream!" Finding on-screen chemistry has been a priority for Gao, who recently touted the synergy between Daredevil actor Charlie Cox and Tatiana Maslany, as well.
For fans who desperately need more of the Sorcerer Supreme and his newfound BFF, even the delightful post-credits scene in which the two discuss their favorite alcoholic beverages may not be enough. Luckily, Gao has some big plans for the two of them. She teased, "My goal now is to make a Wong and Madisynn Halloween special." We can only hope that becomes a reality. With James Gunn's "The Guardians of the Galaxy Holiday Special" coming out later this year, maybe there's a chance Marvel will give Gao the Halloween spectacular we desperately need. No "Sopranos" spoilers, please!