She-Hulk's Rhys Coiro Learned And Practiced Real Practical Magic For The Series To Play Donny Blaze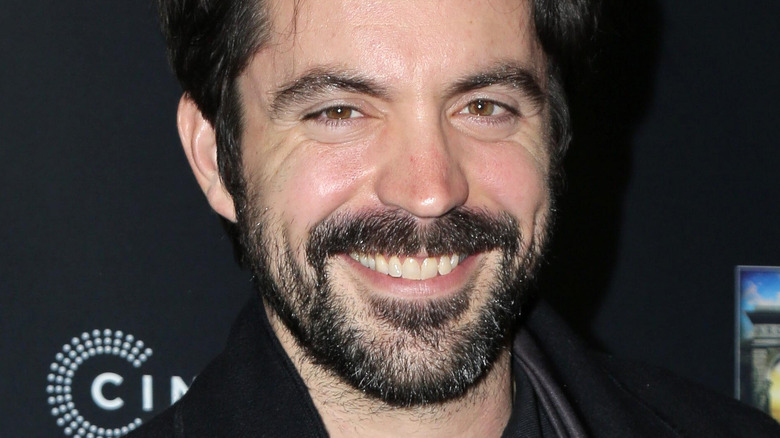 Kathy Hutchins/Shutterstock
"She-Hulk: Attorney at Law" is currently plowing through its debut season on Disney+, and things continue to heat up for Jennifer Walters (Tatiana Maslany) in Episode 4. As her attempts to acclimate to her new, green alter-ego yield mixed results, her closest friend, Nikki Ramos (Ginger Gonzaga), urges her to get back on the dating scene using her She-Hulk identity. Though initially hesitant to take her friend's advice, Walters gives in, going on a string of dates with some still understandably eligible bachelors. At the same time, she has bigger fish to fry in the courtroom.
Wong (Benedict Wong) has turned to Walters in hopes of getting one of his old Kamar-Taj colleagues, Donny Blaze (Rhys Coiro), under legal control. Since giving up on his practice of the mystic arts, he's taken to performing lame magic acts with some of his actual magic abilities sprinkled in. This has put common people in danger, hence why Wong wants him punished by the long arm of the law before things could get totally out of control. Sure enough, they do, thanks to a portal Blaze opens during a show that releases a horde of flying bat-like creatures.
To prepare for the role of the overconfident yet cowardly Donny Blaze, actor Rhys Coiro became something of a magician himself in real life.
Coiro wanted to make the most of Blaze's magical profession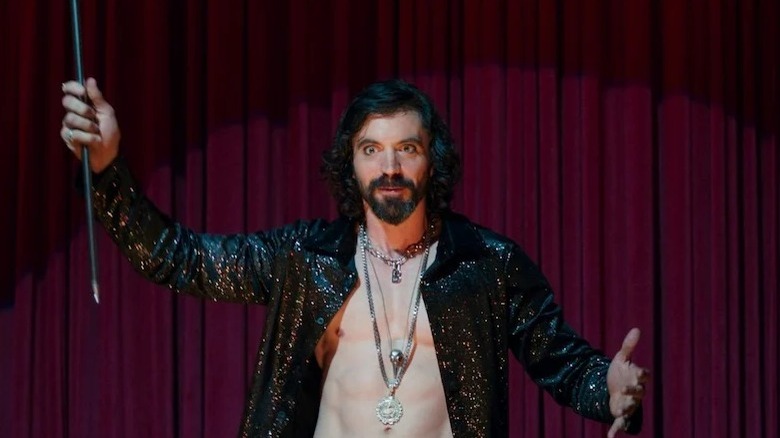 Marvel Studios/Disney+
In an interview with "The Hollywood Reporter," Rhys Coiro divulged some interesting information about his preparation to become Donny Blaze on "She-Hulk: Attorney at Law." As he recalls, the goal during his prep period was to make the most of his character's profession as a stage magician. "We had a technical adviser, a great magician on-set that I worked with, talking about tricks — and we wanted to do as many tricks as possible in the show," Coiro explained. He adds that something he quite enjoyed about Blaze's character was the mix of Kamar-Taj and sleight-of-hand magic.
Another major element of Coiro's "She-Hulk" prep stemmed from the stunt department, which went a long way in figuring out the presentation of Donny Blaze. He worked closely with those within it to put together Blaze's first scene where he's "levitating" in front of a handful of onlookers and help him plan out his subpar magic acts. Speaking on the magic aspect of his role, Coiro notes, "It's so interesting how it's a sub-discipline of performing. There's magic and clowning and stunt performing, and it's fun to explore these other areas of performing and how they all interrelate."
We'll have to wait and see if Rhys Coiro's Donny Blaze will return on "She-Hulk: Attorney at Law," and if he does, one can only hope he'll have picked up a new, safer day job.