Patrick Stewart Is Open To Playing Picard If Tarantino Directs Star Trek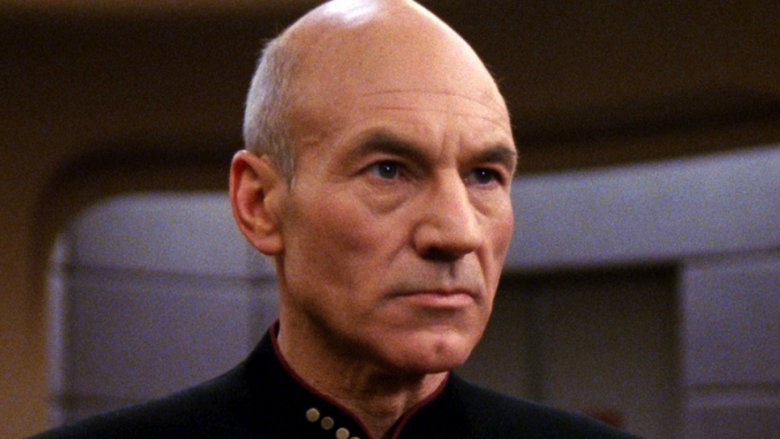 Patrick Stewart recently said that only a "brilliant idea" could bring him back to Star Trek. But Quentin Tarantino might have one of those.
Earlier this week, it was revealed that Tarantino had pitched a Star Trek flick to J.J. Abrams and Paramount, and it sounds like things are moving at warp speed. It's not clear what the plot would be about or which characters it would involve, but if there's a need for Captain Jean-Luc Picard, Stewart told The Hollywood Reporter he would be on board if Tarantino wants him.
"One of my dreams is to work with Tarantino. I admire his work so much, and to be in a Tarantino film would give me so much satisfaction," Stewart said. "So, if he is going to direct something to do with Star Trek and there was the possibility of dear old Jean-Luc showing up again and doing that for Mr. Tarantino, I would embrace it."
Although it's not a sure thing Tarantino will direct the movie if it gets made, Stewart said he would actually be his top pick to direct a Star Trek film. "The one thing that characterizes all of his movies is that frame by frame, it always challenges, always demands your attention, always demands a very kind of open and generous response to what he does," Stewart said. "I also love his sense of humor as a filmmaker. So yes, he would be my first choice."
Tarantino reportedly met for hours in a writers room with Mark L. Smith (The Revenant), Lindsey Beer (Chaos Walking), and Drew Pearce (Iron Man 3), and he apparently insists the movie be rated R. All of the previous Star Trek movies have been rated G, PG, or PG-13.