Why Claire From The Big Bang Theory Looks So Familiar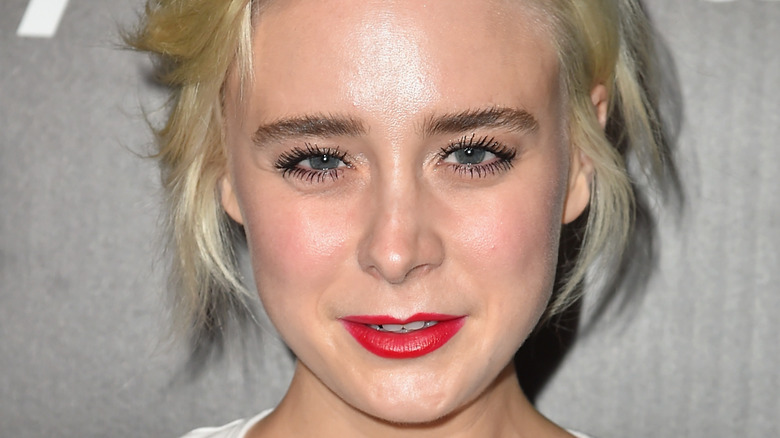 Alberto E. Rodriguez/Getty Images
Claire on "The Big Bang Theory" is a bartender and screenwriter who was also the love interest of Raj during Season 9. Claire first meets Raj and Howard at the comic store, where she overhears them talking about the movie "Frozen," learns that Raj is an astrophysicist, and decides to try to get Raj to help her with the children's science fiction movie script she is writing. Although Raj falls for Claire immediately, their relationship is rocky because both of them are still involved with other people. 
Ultimately the relationship does not last, so Claire's character does not stick around for the entire rest of the series. She reappears in Season 10 to tell Raj that she found him annoying, but through learning what she disliked about Raj, she was able to discover what she really wanted in a partner, which she has found in her new boyfriend. Many characters on "The Big Bang Theory" do not endure throughout the entire series, but that doesn't mean they aren't memorable. In fact, the show's episodic nature is the real reason "The Big Bang Theory" was so successful, according to Jim Parsons (who plays Sheldon Cooper). 
Although Claire on "The Big Bang Theory" was one of the actress's biggest roles to date, it was certainly not her first role. There are many reasons why Claire from "The Big Bang Theory" might look familiar to viewers, from her roles in other movies and TV shows.
Alessandra Torresani played Zoe Graystone on Caprica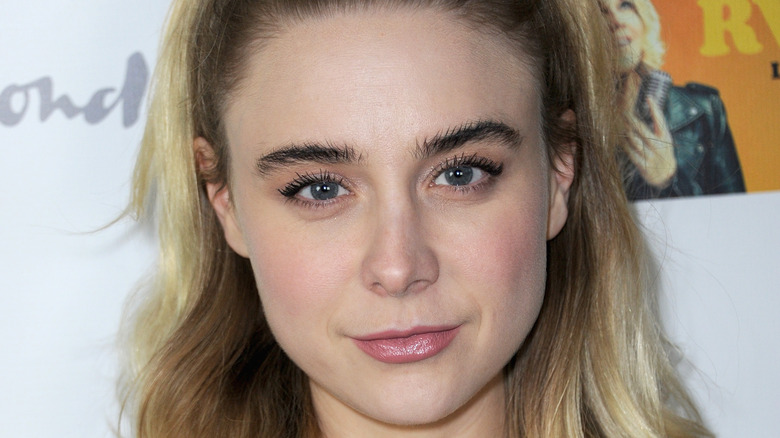 Albert L. Ortega/Getty Images
Claire on "The Big Bang Theory" is portrayed by Alessandra Torresani, an American actress who has played in several other roles from which fans might recognize her. 
Besides Claire, her most famous role was as one of the main characters on the science fiction series "Caprica," a spinoff/prequel series to "Battlestar Galactica." On "Caprica," Torresani plays Zoe Graystone, a child computer genius who designs robots, attends virtual nightclubs, and even develops sentience for her own online avatar. Zoe is the daughter of Daniel Graystone, a wealthy technologist, and Amanda Graystone, a plastic surgeon, living on the planet Caprica, which is the powerful governmental seat of the Twelve Colonies (which will be destroyed fifty-eight years later). 
"Caprica" premiered in 2010, but unfortunately, it was canceled after the first season (nineteen episodes), so the show was not exactly able to bloom into its full potential, and neither was Torresani's character. 
Torresani guest starred on ER, CSI, Lucifer, and more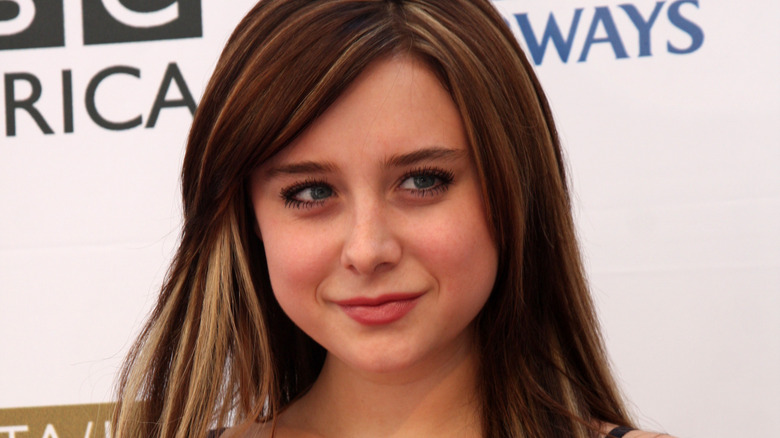 Kathy Hutchins/Shutterstock
Alessandra Torresani has also played in guest roles on a number of popular TV shows. Although these roles lasted only one or two episodes, some of them were certainly memorable enough that viewers may recognize Torresani from them.
These include "ER" (Season 5, Episode 6 "Stuck on You"), "Even Stevens" (Season 1, Episode 16 "Luscious Lou"), "Malcolm in the Middle" (Season 3, Episode 4 "Malcolm's Girlfriend" and Season 5, Episode 4 "Thanksgiving"), "Arrested Development" (Season 1, Episode 22 "Let 'Em Eat Cake"), "Bones" (Season 3, Episode 9 "The Santa in the Slush"), "CSI" (Season 9, Episode 16 "Turn, Turn, Turn!"), "American Horror Story" (Season 1, Episodes 5 and 6, "Halloween: Part 2" and "Piggy Piggy"), "Two and a Half Men" (Season 12, Episode 4 "Thirty-Eight, Sixty-Two, Thirty-Eight"), and "Lucifer" (Season 1, Episode 10 "Pops"). 
Additionally, Torresani was a guest judge on "Ru Paul's Drag Race" Season 3, Episode 3, "Queens in Space."
Torresani played Brianna in Playback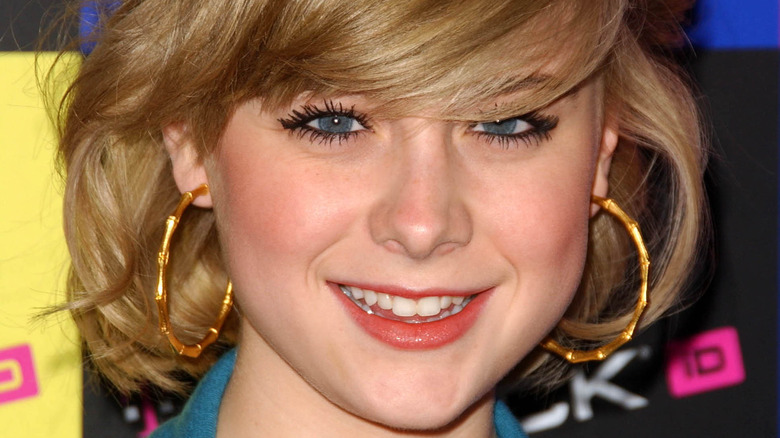 s_bukley/Shutterstock
Fans may recognize Alessandra Torresani from her role in the 2012 horror film "Playback," in which a group of teenagers, including Brianna Baker (Torresani), start investigating a local tragedy from fifteen years in the past, where a man massacred his family at a farmhouse, except his sister's baby, who survived. As part of this project, the teenagers film a reenactment of the murder, but they accidentally unleash an evil spirit who possesses one of them, Quinn (Toby Hemingway). Once he is possessed, Quinn becomes murderous. It turns out the possession can pass from person to person, so Brianna also gets possessed and starts to kill people. Unfortunately, she is murdered by Quinn before the rest of the teenagers can start learning more about the crime from the past and figuring out what to do about the possessions and murders, which are spiraling out of control. 
Torresani has also acted in other feature-length films, including "Lost and Found," "The Moment," "Car Dogs," and "Step Sisters." 
She hosts a mental health podcast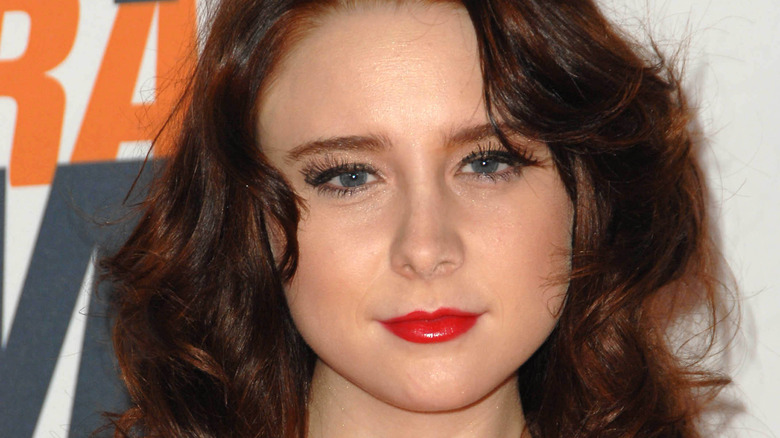 s_bukley/Shutterstock
Lastly, fans might recognize Alessandra Torresani because of her weekly podcast, "EmotionAL Support," from Apple Podcasts. The podcast explores mental health, pregnancy, and motherhood. Torresani discusses her own mental health journey during pregnancy and the transition to motherhood, but the episodes also feature various guests, including medical specialists, authors, artists, psychologists, celebrities, spiritual leaders, nonprofit leaders, CEOs, and others. 
The podcast blends comedy with interesting information and emotional stories to create dynamic episodes, each of which is around one hour long. A variety of mental health-related issues and topics are addressed in different episodes of the podcast, from bipolar disorder to eating disorders and from mindfulness to sobriety to mental health during quarantine. There are 120 episodes so far, and the podcast started in 2019. New episodes are still being created, so if there are any mental health or pregnancy-related topics that have not yet been addressed, there is certainly still time to do so.