The Real Reason The Big Bang Theory Was So Successful According To Jim Parsons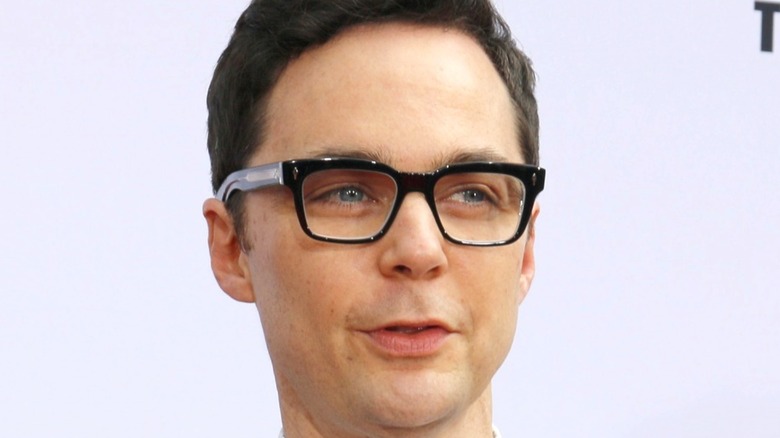 Tinseltown/Shutterstock
There may not be an American sitcom character in recent history more iconic than Sheldon Cooper (Jim Parsons) on CBS' "The Big Bang Theory." Parsons, who starred in the series for its entire 12-season run and more than 250 total episodes, quickly grew popular for his sincere portrayal of Sheldon, a genius physicist through whom the show's humor often runs due to his consistent struggles navigating social situations. Parsons won four consecutive Emmys for outstanding lead actor in a comedy series between 2011 and 2014, the same four years the show as a whole received nominations for outstanding comedy series (via IMDb).
Sheldon is especially popularly known for his catchphrase "Bazinga!," which he tends to employ when he feels he's won a debate or competition. Parsons' performance as the hilariously awkward Sheldon grew so renowned that many fans assumed the character was intended to have Asperger's, although the show's co-creator Bill Prady once said they never intended to imply that Sheldon had been diagnosed to be on the autism spectrum (via NJ.com).
Sheldon Cooper as a character proved popular enough that CBS spawned an entirely new show based around the character's adolescence to serve as a prequel to "The Big Bang Theory." Although Iain Armitage portrays the titular character in "Young Sheldon," Parsons still sticks around to provide narration for the series, the fifth season of which premiered last October. While Parsons' own performance in "The Big Bang Theory," alongside those of other series stars like Johnny Galecki and Kaley Cuoco, surely played a significant role in popularizing the sitcom, the actor once provided a few other theories on how the show caught on.
Jim Parsons said The Big Bang Theory was successful due to its episodic nature
In a 2014 interview with Vulture, Jim Parsons explained two theories on how "The Big Bang Theory" achieved its significant success. Through all seven of its seasons at the time, Parsons told Vulture, the series' episodic nature made it more accessible than others during the rise of serialized, binge-watch television where the status quo for each character changes every episode. As Parsons simply puts it, there is not much to keep up with from week to week on "The Big Bang Theory" — viewers can confidently watch any episode without worrying whether they will understand what's happening. "People have so many choices on TV now, so no one's asking for you to marry us," he said. "You can enjoy our show without a weekly appointment."
Parsons also offered a second opinion on what makes "The Big Bang Theory" successful, noting the show's bright and colorful production design and consistent settings between characters' apartments that rarely, if ever, change in style. Parsons told Vulture that when he visited Rome while promoting Season 1, Italian residents did not seem to know who he was, but Brazillian tourists in the city kept approaching him. Parsons said that he wondered whether the science-focused jargon in "The Big Bang Theory" translates well via subtitles for non-English-speaking audiences before settling on a theory that people might just find the show visually appealing.
Between the series' easy-to-dive-into narratives, visually appealing sets, and Parsons' own performance, it's no wonder "The Big Bang Theory" ran for 12 seasons and still lives on in a new format with "Young Sheldon."