Cobra Kai Season 5 Episode 5 Finally Reveals What Happened To Jessica After The Karate Kid Part III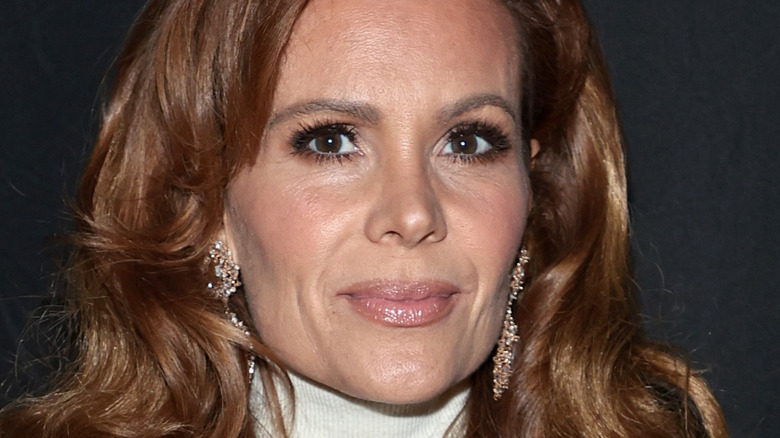 Dimitrios Kambouris/Getty Images
Contains spoilers for "Cobra Kai" Season 5
The further down the line Netflix's "Cobra Kai" gets, the easier it seems to be to figure out which characters from the movies pop up next. After the main players of the original "The Karate Kid" entered the playing field, the show has steadily introduced more and more familiar figures in the mix. 
"Cobra Kai" Season 4 brought us to "The Karate Kid Part III" era when John Kreese (Martin Kove) pulled Terry Silver (Thomas Ian Griffith) back in the karate fold, and Season 5 throws Mike Barnes (Sean Kanan) in the spotlight. As such, it's perhaps only natural that Jessica Andrews (Robyn Lively) also makes a comeback halfway through the season — not as Daniel LaRusso's former romantic interest, but as a character with her own agency and a very important role in the plot. Here's how "Cobra Kai" Season 5 Episode 5 finally reveals what happened to Jessica after "The Karate Kid Part III."
Jessica has a surprising role in Daniel and Amanda's history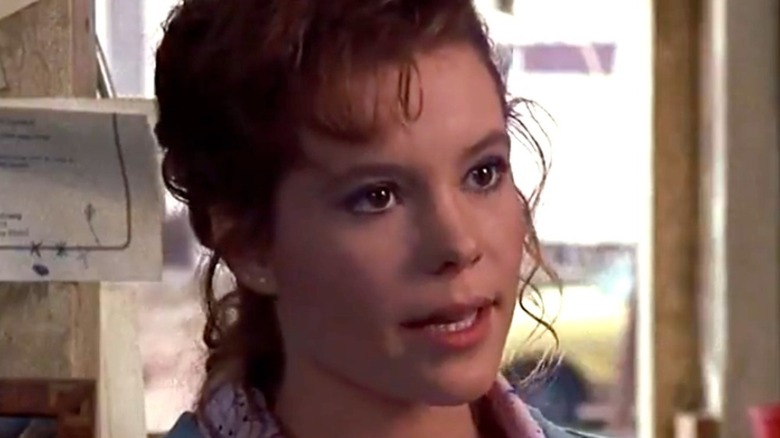 Columbia Pictures
In "Cobra Kai" Season 5 Episode 5, Daniel and Amanda LaRusso (Courtney Henggeler) are temporarily separated because Amanda has grown weary of her husband's fixation on karate in general and Terry Silver in particular. Amanda hasn't seen any signs of Terry's more nefarious side, so her frustration with Daniel is quite understandable.
However, things take a dramatic turn for the better when Amanda's old friend comes to see her. Said friend is none other than Jessica Andrews, who takes Amanda out for a very cathartic bar hangout. As it turns out, Jessica and Amanda are on very good terms, to the point that it was actually Jessica who introduced Daniel and Amanda to each other. All in all, it seems to be that Daniel and Jessica parted ways in a perfectly amicable fashion, and Jessica is still a good family friend. 
This fun plot twist is a cool way to let fans know that Jessica is still around and doing just fine, without shoehorning her in the overarching karate plot she has little to do with. It also serves as an important piece of the plot puzzle, since Jessica just so happens to have plenty of Terry Silver experience herself. As such, she's key to convincing Amanda that Daniel hasn't lost it, and that Terry is legitimately dangerous — and in doing so, she once again brings Daniel and Amanda together.