The Cobra Kai Season 5 Theory That Throws Mike Barnes Into The Spotlight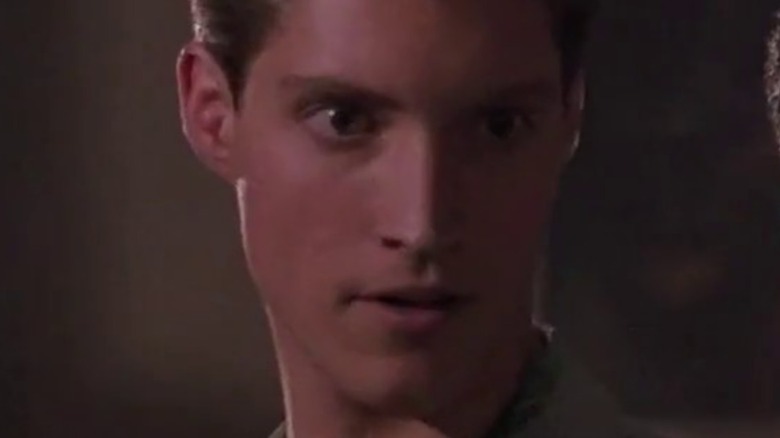 Columbia Pictures
"Cobra Kai" is all about the heroes — those who've captured fans' attention since the days of the "Karate Kid" films, as well as those who have only just begun leaving their mark on the franchise. The likes of Daniel LaRusso (Ralph Macchio), Miguel Diaz (Xolo Maridueña), and more may not always make the right choices, but when it's all said and done, their hearts are in the right place. On the other hand, that doesn't hold true for their enemies, who've found new ways to get under their skin and make their lives frustrating.
To fill out the antagonist camp, "Cobra Kai" has brought in some familiar faces throughout its television run. For instance, John Kreese (Martin Kove), the longtime ruthless leader of the Cobra Kai dojo, and his friend-turned-rival Terry Silver (Thomas Ian Griffith) haven't let their feuds with Daniel and Johnny Lawrence (William Zabka) go. Naturally, their returns have led some fans to wonder if fellow "Karate Kid" villain and associate of Silver, Mike Barnes (Sean Kanan), will soon make a comeback to create issues as he did years ago.
At the time of this writing, it's unknown if and when Barnes will debut on "Cobra Kai," though this fan theory makes such an idea not only plausible, but incredibly interesting.
Is Mike Barnes Tory Nichols' father?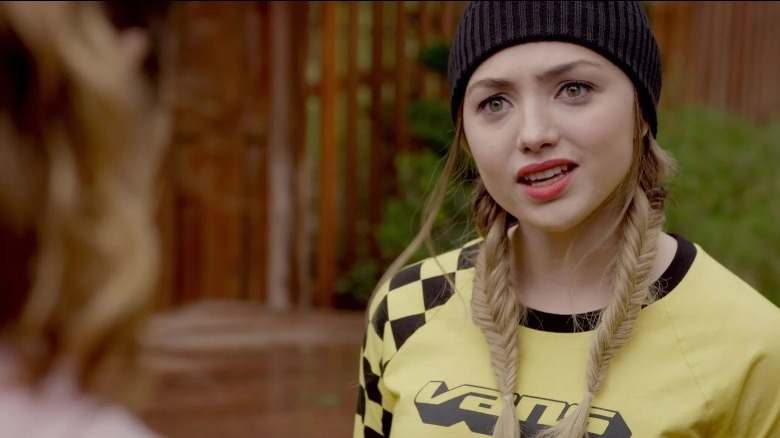 Netflix
Besides the clashes among those from the older generation, one of the central storylines on "Cobra Kai" is the feud between Sam LaRusso (Mary Mouser) and Tory Nichols (Peyton List). The Miyagi-Do and Cobra Kai standouts have been at each other's throats from the moment they met, going head-to-head inside and outside of sanctioned fights. Thankfully for Sam, she has her dad Daniel to show her the ropes and guide her, while Tory doesn't have someone connected on a familial level to train her...or does she? As theorized by a now-deleted Reddit user, could Mike Barnes be revealed as Tory's dad in Season 5?
Screen Rant delves deeper into this theory, suggesting that he's partially to thank for Tory's martial arts knowledge and that his inclusion in Season 5 could add another level to her and Sam's rivalry. After all, their fathers found themselves in quite the conflict themselves back in the day, so such a revelation could put Daniel in an interesting position too. On the other hand, should Mike finally appear on "Cobra Kai," he could go in a vastly different direction. According to Sean Kanan, during his appearance on A Sit Down with Johnny Sig, he wouldn't mind playing a version of his character who's changed his ways and become something of a good guy.
Regardless of whether or not Mike Barnes becomes a part of "Cobra Kai" Season 5 as Tory's dad, don't expect Sam and Tory's hatred for one another to die down any time soon. Still, if such a bombshell did come to light, it stands to reason that Sam and Daniel could have quite the dilemma on their hands.