Why Karate Kid 3's Jessica Wouldn't Come To Cobra Kai As A Former Flame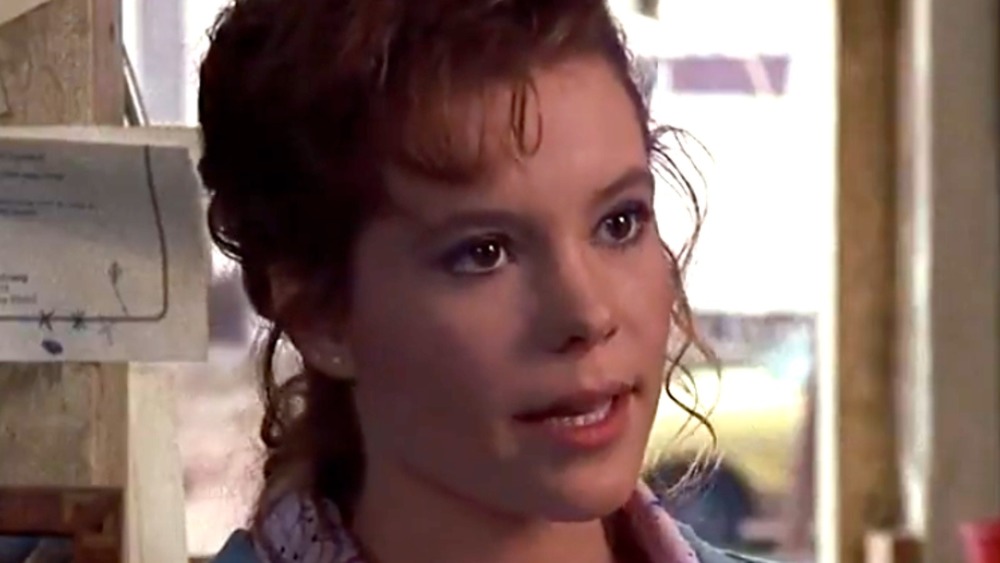 Columbia Pictures
The Karate Kid would've been just another martial arts film were it not for the charming characters and their equally charming relationships. Daniel LaRusso's (Ralph Macchio) bond with Mr. Miyagi (Pat Morita) is what drives everything, but the former's burgeoning relationship with Ali Mills (Elisabeth Shue) adds a pinch of romantic spice. The same can be said of Kumiko (Tamlyn Tomita) in The Karate Kid Part II, and Cobra Kai fans know Daniel ends up marrying a woman named Amanda (Courtney Henggeler), but Jessica Andrews of The Karate Kid Part III is a different story.
After Daniel broke up with Ali and was forced to leave Kumiko behind in Japan, most first-time Part III viewers probably jumped to the conclusion that Jessica would be his new love interest. They meet in the pottery shop she works at — across the street from where Daniel and Mr. Miyagi are planning to open a bonsai shop — and sparks do fly. It was not to be, however. Jessica soon makes it clear that she has a boyfriend and establishes a platonic boundary that's not to be crossed.
If Jessica actress Robyn Lively was to reprise the role on Cobra Kai, things would likely stay platonic.
A friend's return?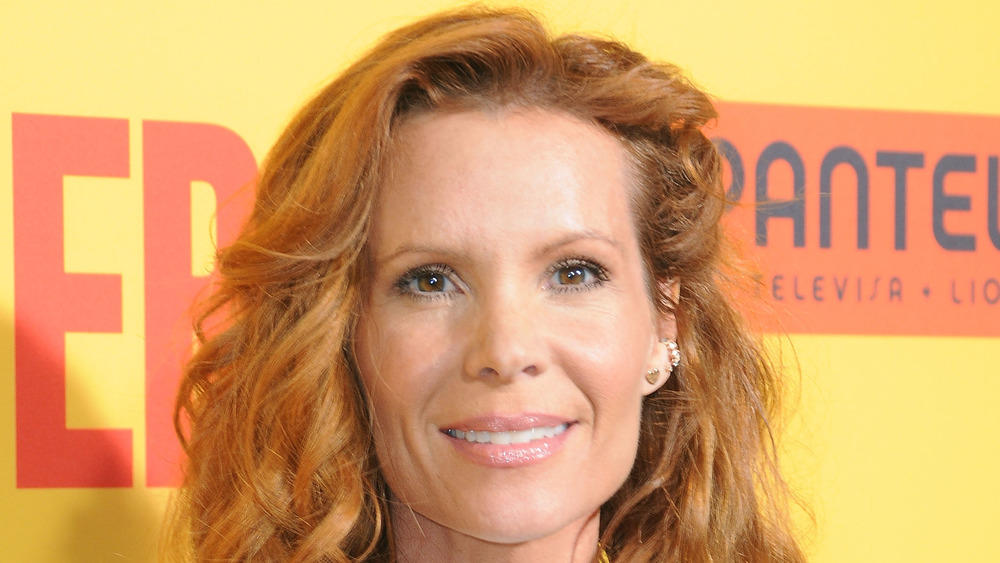 Barry King/Getty Images
Before saying anything else, it should be noted that Robyn Lively's potential return is far from out of the realm of possibility — after all, Ali and Kumiko, the other ladies of Daniel's younger days, have both already made appearances on Cobra Kai. The actress has even expressed interest in the role in the past, speaking to podcast Below the Belt about her friendship with Johnny Lawrence actor William Zabka (via Heavy). "We've been texting, and I've been like Billy! You know, I need to be on this show. ... I think it would be so much fun."
Back to the topic at hand. Lively's reprisal of Jessica would not be romantic. She touched on why her relationship with Daniel wasn't romantic in Part III, saying she was "scripted to be the girlfriend, but then the age difference was so awkward that they ended up changing it so that I would just be his friend." Indeed, she was a mere 16, while the baby-faced Macchio was in his late 20s — not to mention married. Now Daniel's married, too, and Jessica isn't the kind of girl who would try and get between him and his wife. It wouldn't make sense story-wise or character-wise, but who's to say how Amanda would view Jessica's return? That depends on how much Daniel's already told her about Jessica, and how much she trusts him.
Either way, Jessica means a lot to Lively: "When I got [the part], oh my gosh, I thought it was the greatest thing on the planet. Karate Kid was just — growing up... I loved that movie so much and when I auditioned for the third one I couldn't believe it." It would almost be cruel for Cobra Kai's showrunners to ignore her enthusiasm. With her potential return, fans could see other Part III characters as well.