The Big Bang Theory Star Mayim Bialik's Hilarious Encounter With Matthew McConaughey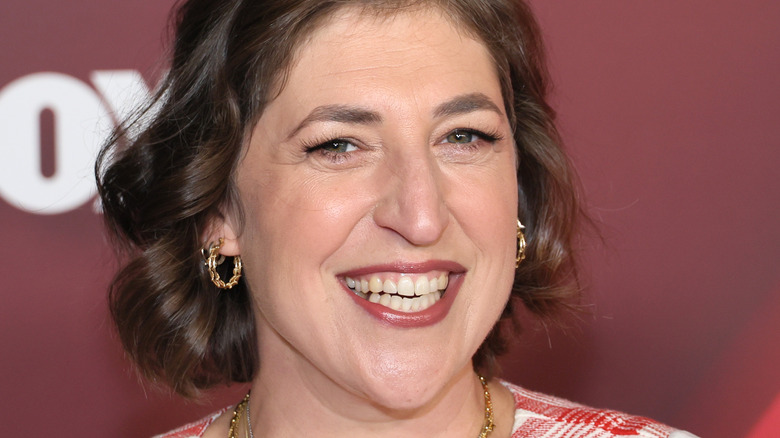 Dia Dipasupil/Getty Images
Mayim Bialik has enjoyed steady work since portraying the iconic Amy Farrah Fowler on "The Big Bang Theory." After the 10-time Emmy Award-winning series ended in 2019, she went on to reprise the role in two episodes of "The Big Bang Theory" spinoff, "Young Sheldon," in 2020 and 2022 (via IMDb). However, her starring role in the Fox series "Call Me Kat" has taken up most of her time. The series hilariously follows Bialik's Kat as she uses the money that her parents saved in hopes she'd get married someday for a cat-themed cafe restaurant. Although critics and fans don't seem to appreciate it too much (via Rotten Tomatoes), the viewing numbers have been high enough for Fox to approve a Season 3, according to Deadline.
Bialik's other job is arguably more notable, as she is now the co-host of "Jeopardy!" alongside Ken Jennings, following the death of Alex Trebek. Amid backlash from fans about the two hosts (via New York Post), it was announced in May 2022 that she would also be hosting the upcoming spinoff "Celebrity Jeopardy!" (via Variety) — meaning she will meet a few of her big-name peers. Bialik has already met many other fellow actors, like Matthew McConaughey, on her podcast, "Bialik Breakdown." Although, her encounter with the "How to Lose a Guy in 10 Days" actor didn't quite go as she expected.
Matthew McConaughey had no idea who Mayim Balik was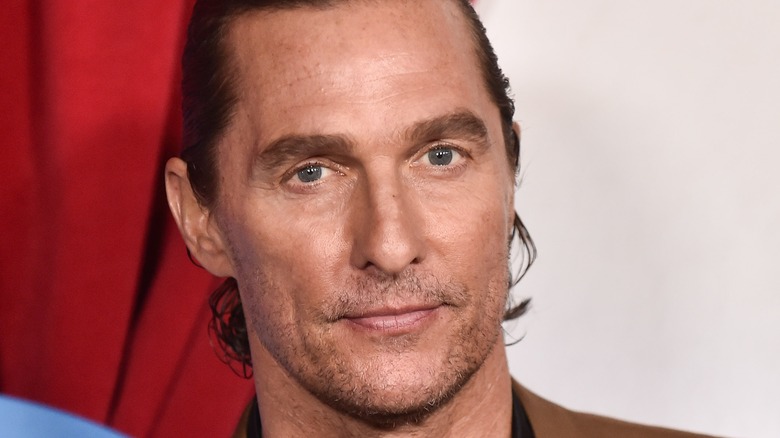 DFree/Shutterstock
While appearing on "The Kelly Clarkson Show" to discuss everything going on with "Jeopardy!" and "Call Me Kat," Mayim Bialik explained that she had a memorable conversation with Matthew McConaughey on her podcast, "Bialik Breakdown." She has had plenty of well-known guests on the podcast before, like Dustin Hoffman, Kal Penn, Justin Long, Sarah Silverman, Chelsea Handler, and more. However, McConaughey joined the podcast with absolutely no idea who Bialik was beforehand. She recalled, "The first thing I said to him is, 'Do you have any idea who I am?" According to Bialik, McConaughey's response was a flat-out "no." She laughed, recalling how she then explained to McConaughey that her publicist is from Texas, so that's likely how the situation got moving in the first place.
Clarkson was baffled that McConaughey didn't know Bialik, given her resume — but Bialik said that it was completely fine. She just thought it was interesting that he decided to play it off nicely as if he knew who she was. The particular episode that Bialik had McConaughey on for was number 45 in August 2021, titled "Love Hard." McConaughey was likely promoting his book, "Green Lights," at the time, and hadn't been particularly busy in the entertainment industry. His latest credit on IMDb comes from his voice acting work in the Christmas animated short, "Come Home," featuring his "Sing" character, Buster Moon.