The Walking Dead Finale Injury That Had Norman Reedus Fearing For His Life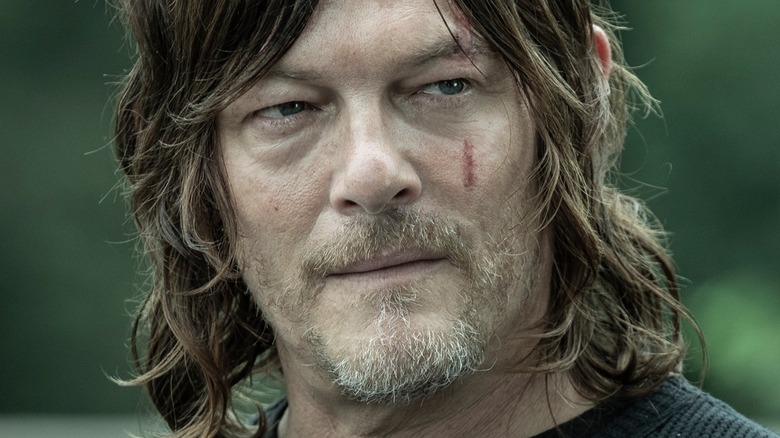 Jace Downs/AMC
Between the original "The Walking Dead" series finally ending, and the new "The Walking Dead" spin-off getting ready to begin, Norman Reedus has a lot of apocalyptic events in his past, present, and future. During the initial COVID-19 lockdowns, Reedus even found time to write a book about similar subject matter, "The Ravaged," which released in May 2022 and focuses on the individual quests of Jack, Hunter and Anne, with Reedus telling People that, in his words, "All of these people are either running from something or running to something and they're finding a sense of family along the way." 
If that sounds familiar to fans of "The Walking Dead," you're not alone. "We kind of find a sense of family in an apocalypse," he said. "Maybe that inspired it and I didn't realize it." Similarly, in the past few years, Reedus also decided the time was right to propose to Diana Kruger, recalling that a rainstorm altered his plans, but the change was even more perfect. "I ended up doing it at our home in Georgia with our daughter on my lap," he told Men's Journal. "My daughter starts crying, we're all crying, and she wails, 'Why are we crying?' I tell her they're happy tears, and she's like, 'Yay, they're happy tears!'"
While either of these milestones would be thrilling for any person to reach, a serious injury Reedus sustained while filming the final season of "The Walking Dead" made him all the more grateful that he was able to have them.
His concussion was more serious than anyone let on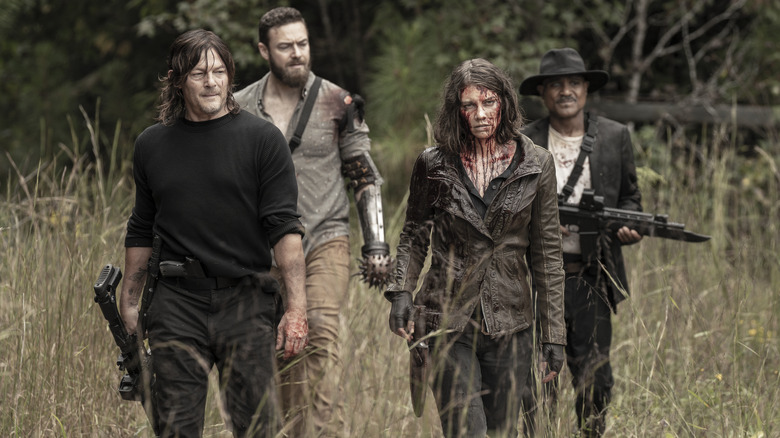 Jace Downs/AMC
When a social media post for Georgia's Fandemic Tour announced that "Norman Reedus had to postpone due to an accident while filming," fans immediately clamored to learn more details. Then Reedus' spokesperson, Jeffrey Chassen, released a statement to Deadline saying that while Reedus had exprienced a concussion, he was making a rapid recovery and that it wouldn't impede production of "The Walking Dead." Based on this quick summary, nobody felt too worried. The media moved on, and fans assumed it was all no big deal.
On September 7, 2022, though, Reedus made a startling admission to Entertainment Weekly, revealing the injury was far more dramatic than he'd let on. "Oh dude, that was horrible, that whole ordeal for me personally was terrifying. I thought I was going to die."
It turns out the concussion was something to worry about, with Reedus telling EW that "It was very serious. It was scary. I've been hit in the face and the head a million times. I've gone through car windows, but that one rung my bell." He also acknowledged that after the accident he needed a security guard in place, just in case, and a neurologist ran a bunch of tests — some of which he failed. As someone who evidently already has a history of health concerns, this event bothered him fairly deeply. "I was holding onto the walls walking through the rooms. It was nuts," he said.
Luckily, Reedus has recovered, is ready for whatever comes next, and clearly still enjoys playing Daryl Dixon — a character he once saved from the chopping block — enough to keep the role going for another whole series.