Henry Cavill's Journey To Land The Role Of Geralt Of Rivia Was Bittersweet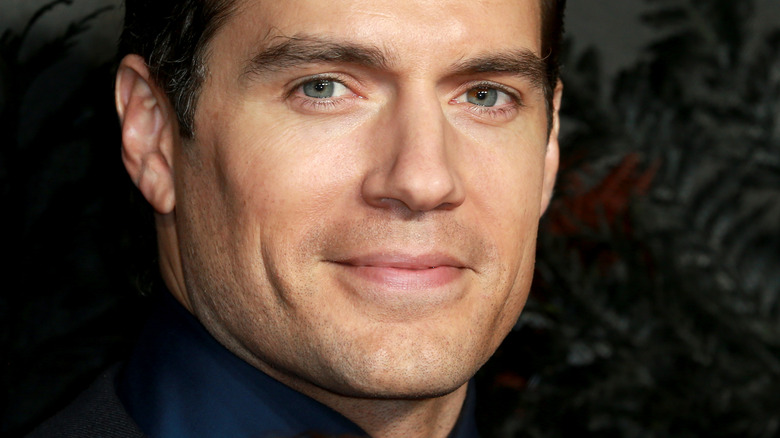 Cubankite/Shutterstock
Many fans of "The Witcher" can't imagine anyone else but Henry Cavill portraying Geralt of Rivia ... and neither can Cavill.
While filming the first two seasons, the actor put much effort into bringing one of his favorite fictional characters to life. As a lover of the book series by Andrzej Sapkowski and the video game, Cavill felt a particular affinity toward the source material even before filming began. Therefore, he wanted to do the silver-haired mutant justice.
The "Man of Steel" actor shared in an interview with Augustman, "For me, it's just trying to get Sapkowski's work onto the screen. That's the thing that really excites me because every time I go back to those books, I'm just wowed by the nuance and complexity of some of his writing and how we are able to recognize ourselves in some of these characters, which is really interesting."
Not only did Cavill want the show to be as close as possible to the source material, but he also wanted his scenes to look as realistic as possible. To achieve this, he opted to perform his own stunts in "The Witcher," a move that saw him tear a hamstring during one of Geralt's runs through the woods. Still, this didn't stop Cavill from working. In fact, he told The Hollywood Reporter that he completed physical therapy before his 7 a.m. call time.
Given his passion for "The Witcher," one would assume that Cavill easily landed the role. However, his journey to Geralt was actually bittersweet.
Henry Cavill was asked to audition for Geralt after 207 other actors
In an interview with BBC Radio 1, Henry Cavill reflected on a heartbreaking conversation with Lauren Schmidt Hissrich, showrunner of "The Witcher," who informed him that he simply wasn't a good fit to play Geralt of Rivia. "I was crushed," said Cavill. "I resigned myself to that."
Hissrich went on to audition a whopping 207 actors for the role, as reported by Men's Health from the 2019 San Diego Comic-Con. But once casting commenced, Cavill — who had his agents approach Hissrich's team before the project was even finalized — was asked if he'd like to audition. Despite the previous rejection, he didn't hesitate to agree and secured the part later that day. Cavill described this victory as "bittersweet."
"Once they've exhausted all their options, they were like, 'Ah, I guess we'll go back to that guy,'" he said to BBC Radio 1.
Elaborating on the story, Hissrich told NME that she couldn't get Cavill out of her head. So, she decided to invite him for an audition. "Those of us in the room that day, we knew that we had found our guy," Hissrich said.
For Cavill, securing the role of Geralt wasn't about fame or money. According to Hissrich, he goes to great lengths to make Geralt as authentic as possible. For example, he went a bit overboard in making his armor look as though it had been worn for many years.
"He made breakfast in it. He would sleep in it," said Hissrich with a laugh. "We were like, 'You don't have to do that, by the way.' But he is that invested in embodying this character."