The Shocking 60 Minutes Interview That Brought In 22 Million Viewers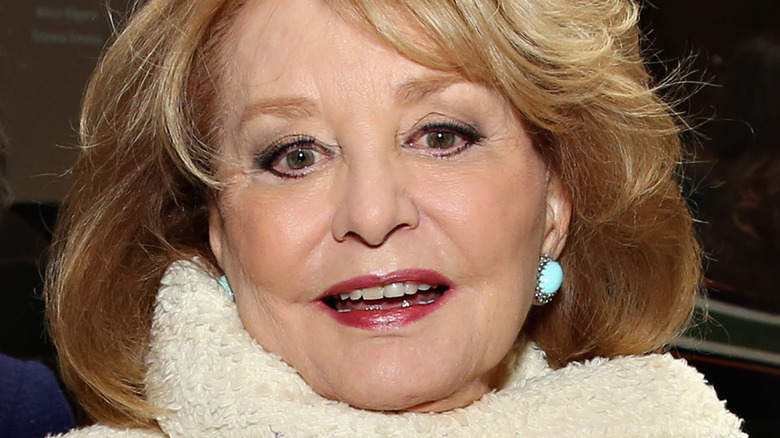 Cindy Ord/Getty Images
"60 Minutes" is one of the most widely respected news programs on television. For over 50 years, CBS' weekly program has broken down some of the biggest stories around, with hard-hitting journalism, intense retrospectives, and interviews that ask the tough questions and get down to the nitty-gritty of the facts at hand (via CBS News).
Though "60 Minutes" has had its fair share of mistakes over the years, the show is still widely regarded as a balanced and nuanced take on some of the major people and events that shape our world. Still, the program was also willing to go smaller in its approach, tackling stories of regular people who often find themselves in extraordinary situations (via CBS News). With that said, as is often the case, some of the biggest episodes of "60 Minutes" have gained their cache on the back of a scandal. In fact, one of the biggest major scandals of the 2010s was able to give the news show its most impressive ratings in a decade.
Stormy Daniels brought in a lot of viewers
Jc Olivera/Getty Images
Former President Donald Trump was nothing if not a lightning rod for controversy during his time as the head of the U.S. government (via The Atlantic). From his seemingly endless Twitter tirades to his derogatory comments about opponents or critics to his many legally dubious deeds (some of which are still being investigated today), Trump was able to pry the divides between modern Americans open in a way that few politicians would or could do (via Reuters).
All the same, arguably the biggest personal scandal that occurred during Trump's time as president was his alleged tryst with adult film star Stormy Daniels. Occurring only a few months after the birth of his son Barron (via Business Insider), the alleged affair cast doubts on Trump's character for some, yet many of his most ardent supporters remained adamant in their backing of the political figure and business mogul in the wake of the scandal.
The episode brought 60 Minutes its best numbers in 10 years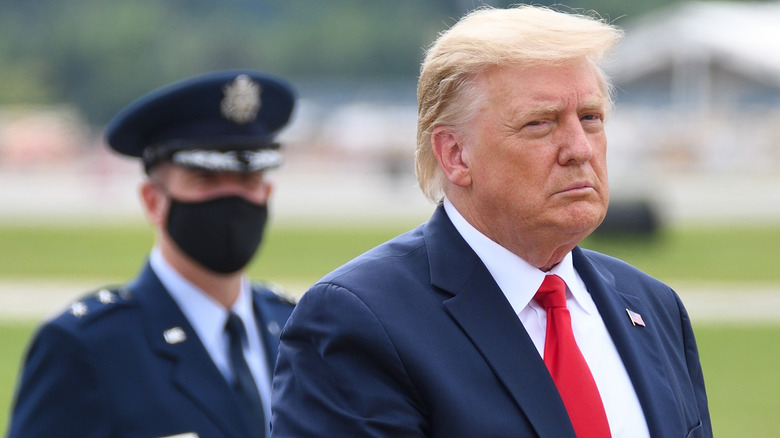 Evan El-Amin/Shutterstock
Daniels discussed the alleged affair at length on a 2018 episode of "60 Minutes." Though the performer had been offered as much as $1 million by other organizations and entities, she eventually decided to go on the CBS program for free in order to maintain her integrity and tell her story through a show widely respected for its journalistic standards (via NBC).
The episode went on to bring in the best numbers that "60 Minutes" had seen in a decade (via NBC). As Daniels opened up about being threatened by a man in Las Vegas and signing an NDA out of fear for her safety, her story unfolded before viewers' eyes in shocking detail. Though the fallout of the interview wasn't enough to get Trump out of the White House, it was likely one of the many scandals that contributed to his loss to President Joe Biden in the 2020 U.S. election.