The Haunting 60 Minutes Episode That Still Leaves Audiences In Tears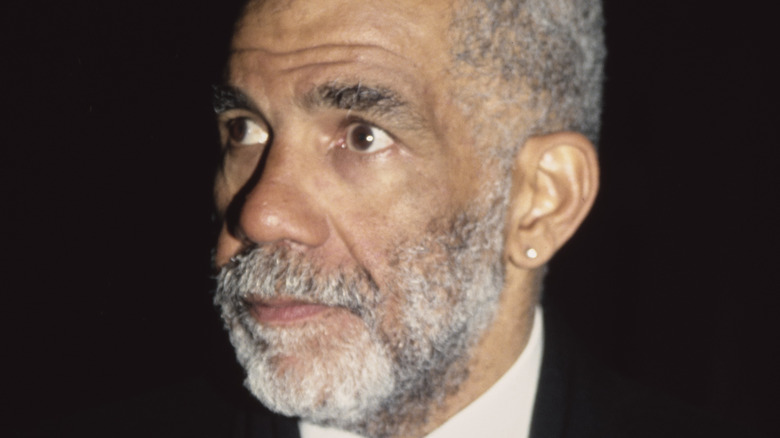 Michael Ochs Archives/Getty Images
Warning: this article contains discussions of racist violence.
"60 Minutes" has been on the air for more than 50 years, and in that time it has gained a reputation for journalism that is both unflinching and principled. Over the decades it has accumulated several Emmys, Golden Globes, and Peabody Awards (via IMDb). Some of the show's proudest moments have included blowing the lid off the tobacco industry in the 1990s, a story surrounded by a sequence of legal and media struggles so dramatic they were adapted into the critically praised 1999 film "The Insider" (via RogerEbert.com). To say that many of the stories that "60 Minutes" has brought to us over the years have been similarly shocking would be fair.
That being said, the whole point of news is to acquaint us with how history is changing. Some things that were shocking when they were first presented to the public are less so now. The moon landing wowed everyone in 1969, whereas today, space travel is, while still impressive, far more advanced than it was more than five decades ago. When a story still manages to provoke strong emotional reactions years after it airs, even decades after it takes place, then it speaks to just how intensely harrowing history can be. One segment from the "60 Minutes" archives certainly falls into that category.
The murder of Emmett Till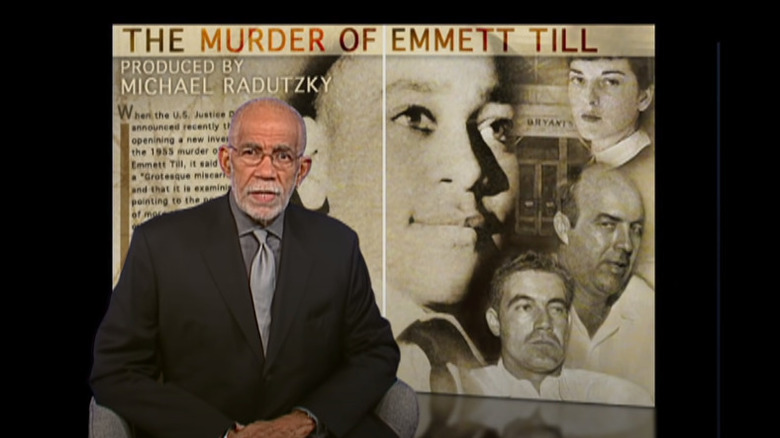 CBS/YouTube
In 2004, "60 Minutes" ran a segment on the 1955 murder of Emmett Till in Money, Mississippi. "To many of you, the name Emmett Till may not sound familiar," starts Ed Bradley. Today, in the age of Black Lives Matter, this seems hard to believe. Indeed, the Till case is rightly remembered as one of the catalysts for the Civil Rights movement. Till was abducted, tortured, and murdered by two white men, Roy Bryant and J.W. Milam, for the grievous "crime" of whistling at a white woman — Bryant's wife, Carolyn. Milam and Bryant were acquitted by an all-white jury of his murder and were confident enough that they wouldn't go up for another trial that they admitted to the killing in an interview with Look magazine the following year (via PBS).
In the segment, Emmett Till's still-living relatives –- his cousins Simeon Wright and Wheeler Parker –- are interviewed. They harrowingly recount seeing the then-14-year-old boy abducted. The violence and torture committed against Till before his murder is described graphically. There is also an interview with Emmett's mother, Mamie Till-Mobley, who died in 2003, in which she describes seeing his body and the extent of what Milam and Bryant had done to him. To call it profoundly upsetting would be an understatement.
Viewers were frequently moved to tears by Emmett Till's story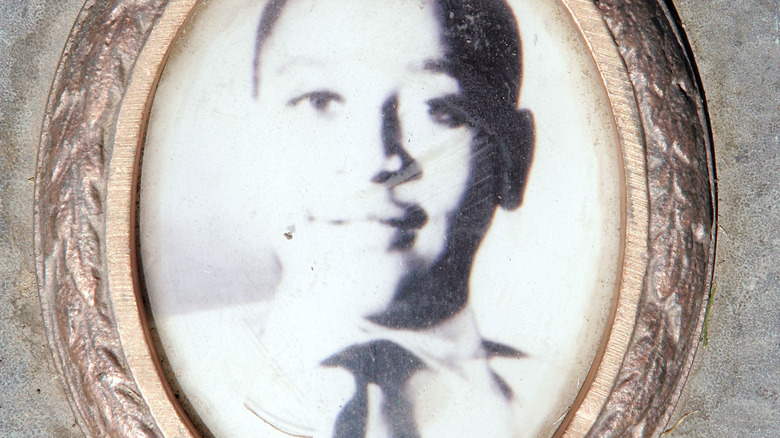 Scott Olson/Getty Images
The YouTube video of the story is filled with viewer comments –- and very recent comments at that -– about how saddened and enraged they are by the story of Emmett Till. "As I [sic] mother," wrote Shelle42, "I can't imagine having to see my son like that & realizing the pain and terror he suffered." Many other comments share that sentiment, in particular from the angle of motherhood. "His mom was soooo incredibly brave," wrote Angela Newman.
Indeed, as the "60 Minutes" segment makes clear, Till's murder made national headlines in part because Mamie Till-Mobley insisted on bringing his body back to Chicago, where she and Emmett lived. She also insisted on an open casket. Close to 100,000 people came to the Roberts Temple Church of God In Christ to view see what had been done to her son (via The New York Times). Pictures of a badly mutilated Till in his casket, published in Jet magazine, are also shown in the segment. "The torture he went through is just mind blowing," wrote DeviantMotives. That torture is clearly visible.
Racism, particularly at its most soulless and violent, is always horrifying. This is particularly true when, all of these years later, nobody has been held accountable for Emmett Till's murder. The "60 Minutes" segment was prompted by a decision by the Federal Bureau of Investigation to reopen the investigation into Till's murder. Though Milam and Bryant were by then long since dead, there was the possibility that others had aided them. The FBI investigation decided not to pursue charges against the other parties (via FBI.gov).