Warner Bros. To Restructure DC Films After Justice League Disappointment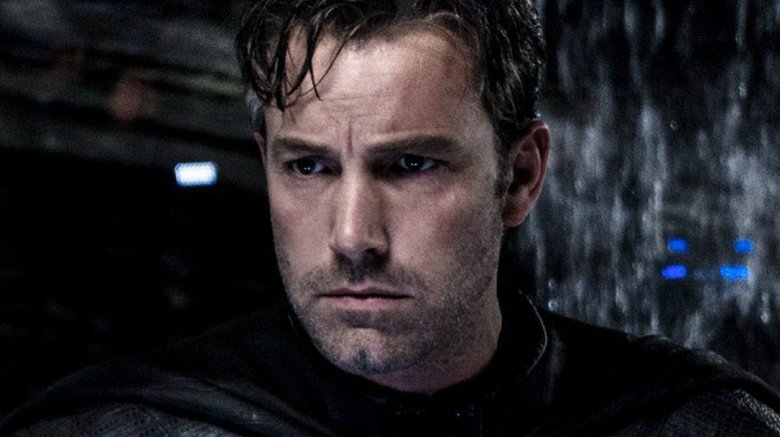 Warner Bros.
Change is on the horizon.
After months of anticipation and build-up, DC and Warner Bros.' Justice League took a tumble, largely floundering with critics and missing the mark at the box office. And now, according to a report by Variety, this has led to a major ramification: Warner Bros. is working on "restructuring" its DC Films operation as a result of the film's disappointing performance. 
The first step in the so-called "shake-up" regards Jon Berg, who currently heads up the production division of the DC Extended Universe. Berg is stepping down from his role to become a production partner with The Lego Movie and It producer Roy Lee. 
Warner Bros. Picture Group President Toby Emmerich said of Berg's departure, "This is something that Jon approached me about six months ago, and he expressed his goal was to ultimately be a producer at the studio. I first met Jon when, as a producer, he brought Elf to New Line, which remains one of the best and most evergreen titles in the library. We're thrilled that Jon is partnering with Roy and anticipate their company being a valuable source of movies for Warner Bros. and New Line."
Standing president and chief creative officer of DC Comics Geoff Johns, who has teamed up with Berg and has had a hand in the creative direction of many DC movies, will remain in his position. Warner Bros. is on the hunt to replace Berg and is expected to tap someone new to run point on the DC Films sector to aid Johns in his work. However, the outlet notes that Johns' involvement with DC films "may evolve" moving forward, and "could be more advisory in nature."
Furthermore, sources close to Variety have said that Emmerich is "weighing the idea of further integrating DC's film operations" into the main movie arm at Warner Bros. This would mean that the cinematic side of the DCEU would be housed under the same division as the rest of the studios' films, and DC would no longer have a separate building on the Warner Bros. lot. For comparison, Marvel conducts its movie division autonomously despite being owned by Disney, while Fox and Sony create their superhero flicks beneath the studio's overall banner. 
The decision for restructuring, of course, follows after those at Time Warner (Warner Bros.' corporate leaders) expressed that they are "unhappy with the financial performance of Justice League." Meant to be the DC's answer to The Avengers, Justice League pulled in just $572 million, a yield that has made it the lowest-earning DCEU movie by nearly $100 million. Warner Bros. reportedly believes that there is only one redeeming quality of Justice League: the introduction of the Flash (Ezra Miller) and Aquaman (Jason Momoa) to the silver screen. The studio is "still developing a standalone Flash feature."
It's also reported that Zack Snyder, who was working as the director on Justice League before he stepped down in the wake of his daughter's death, maintains his production deal with Warner Bros., but there are "no immediate plans" for him to direct another DC movie." Time Warner executives are said to "be frustrated" that the studio continues to bring Snyder back to helm more DC movies, particularly after Batman v Superman: Dawn of Justice was lambasted in 2016. 
The full overhaul of DC Films is expected to happen by January.