Why Harrison Ford Doesn't Keep Indiana Jones Memorabilia In His House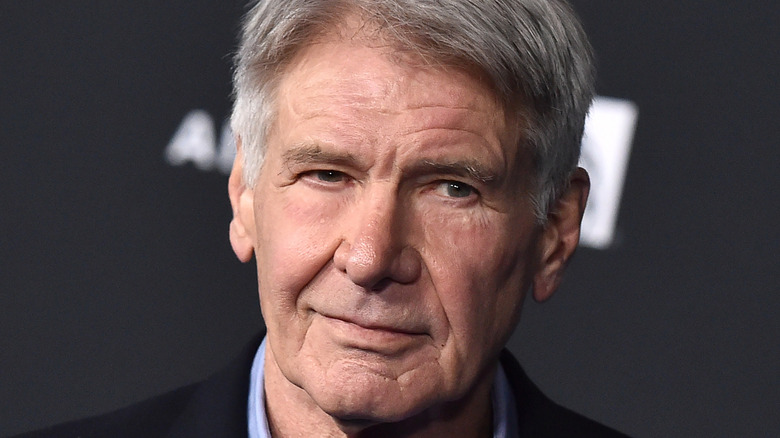 DFree/Shutterstock
Actors tend to keep props and other memorabilia from their movies all the time. Whether it's Kit Harrington trying to keep his "Game of Thrones" sword or Bryce Dallas Howard sneaking away a small piece of jewelry from the set of "Jurassic World", people want something to remember the long months they spent shooting these projects.
Harrison Ford doesn't seem to agree with this sentiment. The actor's illustrious career has included some of Hollywood's biggest movie franchises. You would think he would have an entire room filled with props from his time working on "Indiana Jones," "Star Wars," and "Blade Runner," but that's not exactly the case.
While Ford didn't specifically reveal if he's kept any memorabilia from his other legendary franchises, he did shine a light on what props he took from "Indiana Jones." On Conan O'Brien's talk show, the actor revealed that he actually had not kept any props from the adventurous franchise, and the reason why is hilarious.
Harrison Ford is too rich to keep props around his house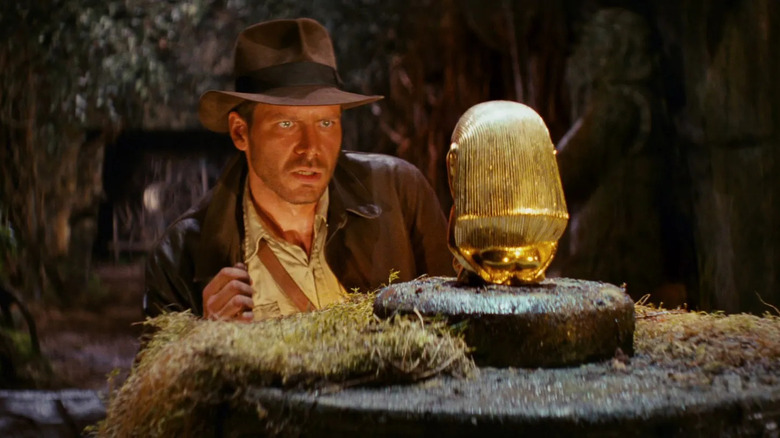 Lucasfilms Ltd.
The "Indiana Jones" franchise has some unique props that most actors would love to keep as memorabilia, whether it's the iconic hat, a whip, or any of the incredible artifacts. Harrison Ford, on the other hand, doesn't see the need to keep any memorabilia from his time as the legendary archaeologist.
When asked by Conan if he had any of the props that could be worth an excessive amount of money, Ford said, "No, no, no, no, I don't keep any of that stuff. I don't want any of that crap around my house." The answer garnered laughs from the late-night host and the audience. "No, I mean, I don't need all that," Ford continued, "I'm a very rich man" (via YouTube).
The actor further clarified his stance on not keeping memorabilia during a Reddit AMA. During the Q&A session, Redditors could ask the actor anything. One user asked, "Did you keep any props from any of your movies, if so which ones are your favorite?" Ford replied, "No, I don't keep any, I'm not terribly nostalgic and I don't have a lot of things from my movies. And I certainly don't have a lot of them around my house. Those are separate worlds for me."