Domhnall Gleeson Learned An Important Lesson From Steve Carell On The Patient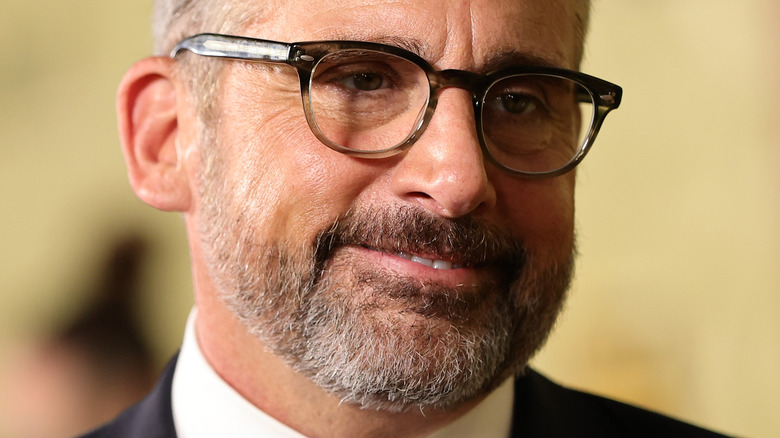 Matt Winkelmeyer/Getty Images
Steve Carell has had a very unusual career, starting out in comedies and moving on to more serious roles. After getting his start on "The Daily Show," he moved on to his most iconic role, that of Michael Scott in "The Office." Recently, he's undergone something of a transformation from comedy icon to serious dramatic actor, taking on roles such as the 2015 sports drama "Foxcatcher," for which Carell received an Oscar nomination. 
His latest role promises to be one of his most dramatic to date. The new FX on Hulu limited-series drama "The Patient" stars Carell as a therapist named Alexander Strauss who is mourning his recently deceased wife when a serial killer, played by Domnhall Gleeson, kidnaps Strauss to demand therapy from him to help calm his murderous impulses. The show was created by Joel Fields and Joe Weisberg, who previously worked together on FX's hit show "The Americans."
Carell has shown a dedication to his craft on this project, even insisting on using a real manacle and chain when his character was locked up. "The physicality of it was more than I expected," Carell told The New York Times. "It was instantly claustrophobic to know that I had a span of about 10 feet to move for about three months of work. You couldn't move too fast or you'd cut your ankle — I found that out pretty quickly. "
Domnhall Gleeson worked very closely with Carell on this project, and the actor recently revealed that Carell rubbed off on him a little bit, in a very positive way.
Carell reminded Gleeson to be kind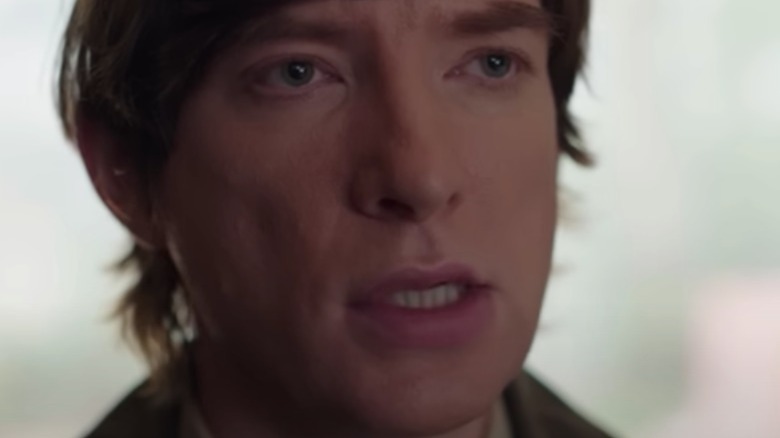 FX on Hulu/YouTube
At the premiere for the new series, Domhnall Gleeson was asked by FabTV what he learned from working with Steve Carell, as well as what he learned about himself. Gleeson was more than happy to sing the praises of his co-star. 
"I think working with Steve was a real reminder of how important it is to continually develop and to continually be nice while you're doing that" Gleeson responded to the reporter. "That, no matter how deep you go, you can't shut out other people and be an a******. That was a really nice reminder of that value of humanity and of generosity and kindness." 
That's pretty high praise, considering that Gleeson has worked in some of the biggest film franchises in the world–like "Harry Potter" and "Star Wars" — and has worked with a lot of high-profile actors,to boot. As for what Gleeson learned about himself from working on the project, Gleeson also found a way to bring that back to how much he admires Carell. "And what I learned about myself is I want to be more like Steve Carell," Gleeson said. 
Considering that Gleeson's biggest takeaway from Carell was to be nice while working, maybe wanting to be more like Steve Carell is a pretty good goal. After all, Carell's success — both in comedy and drama — definitely speaks for itself.