First Look At The Animated Spider-Man Movie Coming Soon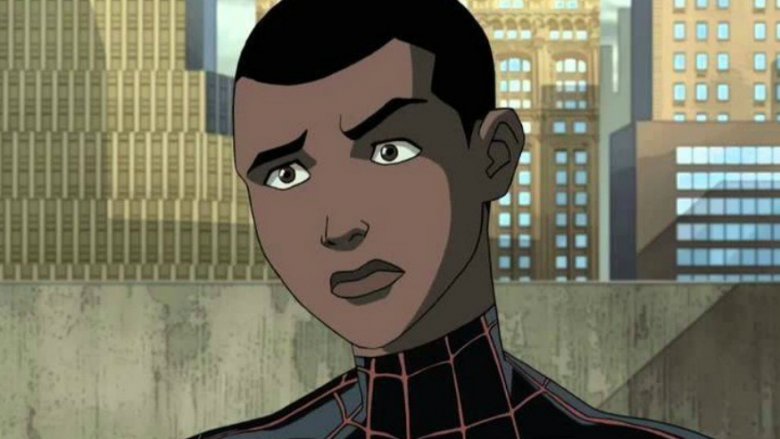 We've been hearing bits and pieces about Sony's animated Spider-Man movie for a while now, and we'll know a lot more in a few days.
Co-writer Christopher Miller (The LEGO Movie, 21 Jump Street) tweeted that "something's coming" in two days. Sony revealed that it'll be a first look at the movie during the Brazil Comic Con, and the company will be holding a panel on Saturday (Dec. 9) from 4PM to 6PM local time. It's a good bet that's when we'll hear more. 
Here's what we know so far: Bob Persichetti (Puss in Boots) and Peter Ramsey (Rise of the Guardians) are directing the animated flick based on a script by Miller and Phil Lord (the original directors of Solo: A Star Wars Story before they were let go). It'll center on the Miles Morales version of Spider-Man, voiced by Shameik Moore (The Get Down). Spider-Man: Homecoming includes a reference to Morales when Donald Glover's character, Aaron Davis, mentions his nephew.
Mahershala Ali (Luke Cage) will voice Davis this time around, and the movie will also feature a villain voiced by Liev Schreiber (X-Men Origins: Wolverine).
Will we finally get to see footage from the flick? Or a trailer? We'll find out this weekend.
Meanwhile, the movie is expected to arrive Dec. 14, 2018.