Miles Morales Will Be Spider-Man In New Animated Movie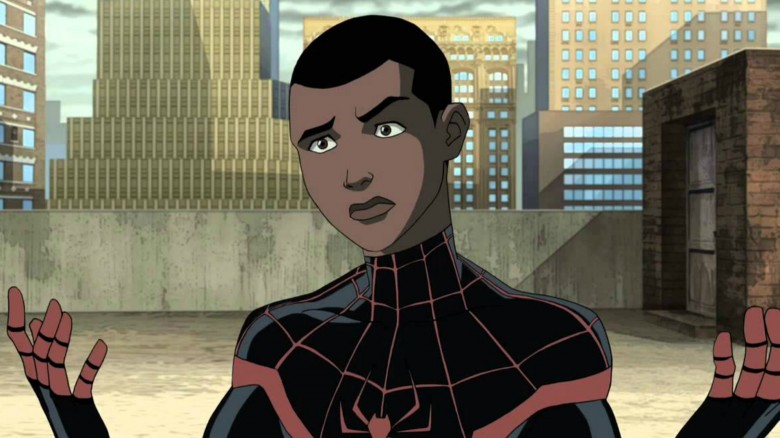 We're all well aware of how Peter Parker became Spider-Man. Now we might finally see a different origin story on the big screen, just in animated form.
Collider reports that Sony announced details for a feature-length animated flick, and it will revolve around Miles Morales, the character who debuted in 2011's Ultimate Fallout #4. In the comics, he's a Brooklyn teenager of black and Hispanic descent who assumes the Spider-Man mantle after the death of Peter Parker.
Morales previously appeared on Disney XD's animated series Ultimate Spider-Man (voiced by both Donald Glover and Ogie Banks), and he's been a playable character in several video games.
Although the movie doesn't have an official title yet, it will be written by Phil Lord, who will also executive produce along with his The LEGO Movie collaborator Chris Miller. Bob Persichetti (The Little Prince) and Peter Ramsey (Rise of the Guardians) will direct. The movie will be released Dec. 21, 2018.
There's also no word yet about who will provide the voice of Morales. While we wait to find out, check out a few actors who were almost cast as Spider-Man in other movies.