The Epic Trilogy That Will Haunt Vin Diesel Until He Actually Films It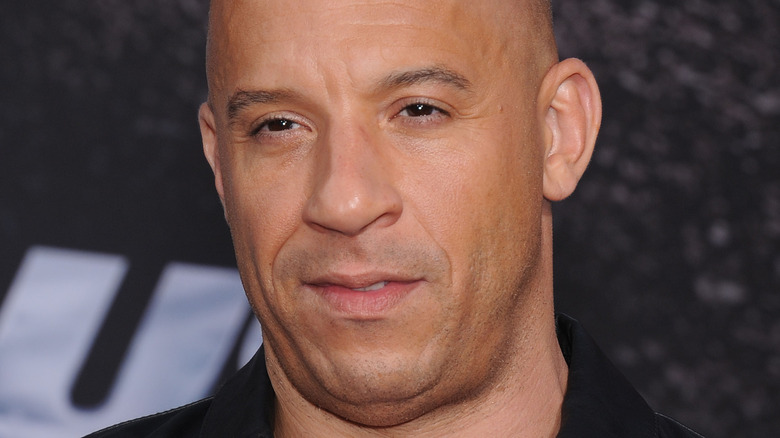 DFree/Shutterstock
These days, Vin Diesel is one of the most recognizable faces on the planet, mostly because of his status as the star of the "Fast and Furious" franchise. He's been the face of the series since its debut in 2001, and in the years since, he's helped transform the "Fast and Furious" IP from a B-level action franchise about fast cars and tough guys into a billion-dollar tentpole property. He's also starred as the titular character in the "Chronicles of Riddick" franchise, among other blockbuster appearances.
Action star status aside, Diesel actually had his mind set on making it big behind the camera early in his career. He even directed a couple of well-received films, like the 1995 short "Multi-Facial" and the 1997 Sundance hit "Strays." The former film eventually caught the eye of Steven Spielberg, who then cast Diesel in his World War II drama "Saving Private Ryan" (per IndieWire). Diesel hasn't directed a feature film since "Strays," which is mostly because "Saving Private Ryan" set him quickly on the path to becoming one of Hollywood's leading action stars. He's held that title for a couple of decades now, but that doesn't mean Diesel has given up on making it as a director. In fact, he's still plotting to helm a long-gestating trilogy whose incomplete status continues to haunt him.  
Vin Diesel's dream trilogy is a historical epic about Hannibal of Carthage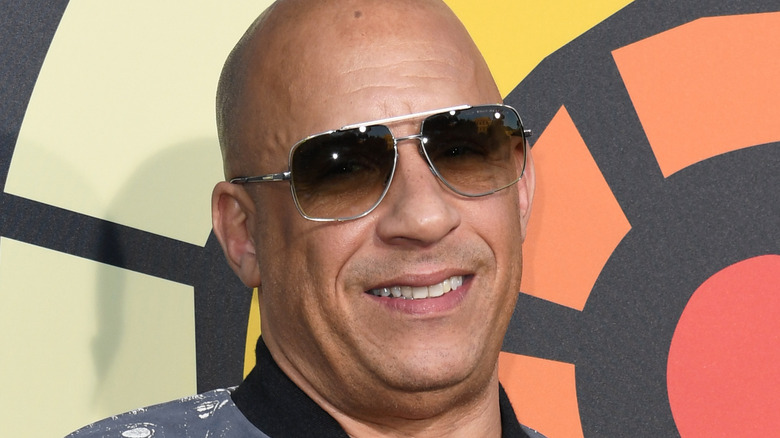 Jon Kopaloff/Getty Images
In an interview with Men's Health, Vin Diesel spoke about his ultimate dream project, claiming it's the first thing he thinks about when he wakes up every day. "My reality is, I wake up and go, 'I haven't done the Hannibal trilogy,'" he said. The Hannibal he's referring to is the Carthaginian general who famously led a legion of elephants through the Alps to invade Italy in 218 BC. Diesel has been talking about turning that tale into an epic trilogy for nearly two decades, and he's eyeing the director's chair.
The trilogy has yet to manifest in any real form, though it's clearly never far from Diesel's mind. "I haven't done it yet," the actor told Indiewire in 2020. "There are moments when I go 'God, you promised the universe, very specifically, the Hannibal Barca trilogy, and you haven't delivered it." Given how busy Diesel is in front of the camera these days, it's unclear when he'll actually have time to get his Hannibal epic off the ground, but he told Men's Health that his experience in other franchises has helped prepare him. "Part of creating mythology in 'Riddick' and creating worlds like 'Fast,' in some bizarre way, was preparation for the ultimate task," he said.
Of course, Diesel also hasn't directed a feature film in more than two decades, and the low-key scale of "Strays" is hardly the stuff of a historical epic. We'll just have to wait and see if he can make his grand big-screen dream a reality.