What The Grey's Anatomy Set Was Really Like During That Disgusting Isaiah Washington Moment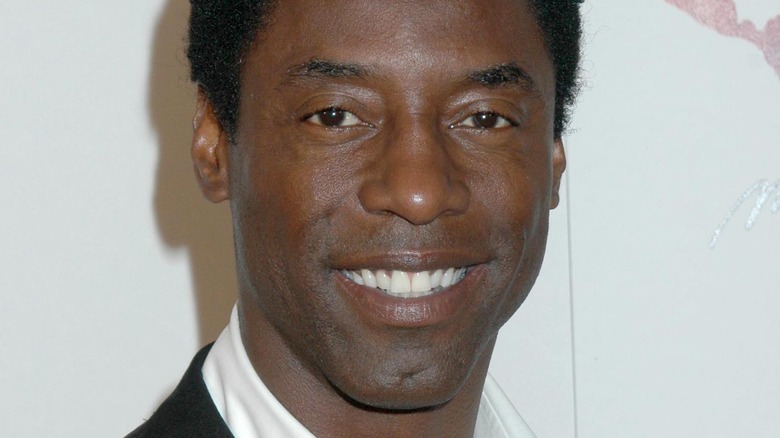 s_bukley/Shutterstock
"Grey's Anatomy" has some of the best episodes on television, and fans have seen a long list of cast members come ago over the years. When the ABC medical drama debuted in 2005, the core cast included Ellen Pompeo, Patrick Dempsey, T.R. Knight, Isaiah Washington, Katherine Heigl, Justin Chambers, and more. At the height of this classic lineup was a highly publicized controversy between "Grey's Anatomy" co-stars Isaiah Washington and Patrick Dempsey, who played Dr. Preston Burke and Dr. Derek Shepherd, respectively. Washington also hurled a homophobic slur, presumably aimed at co-star Knight, before the actor publicly came out as gay. Washington later issued an apology, per Time, but the damage was done. 
While he did shoot "Grey's Anatomy" scenes after the blowup, Washington was ultimately fired in 2007, and his cardiac surgeon character was written out of the show when he jilted Dr. Cristina Yang (Sandra Oh) at the altar in the Season 3 finale. The actor admitted his firing blindsided him after he issued apologies and did everything else that was asked of him following the slur incident, including taping a PSA for GLAAD. "I'm saddened by the outcome," he told Entertainment Weekly. "I came back under great duress and stress, and thought I was doing the job I was hired to do. I thought that was going to speak for my future at 'Grey's,' but apparently, that wasn't the same vision that the network and studio had for me."
So what happened?
Isaiah Washington got physical with Patrick Dempsey and the incident shut down the taping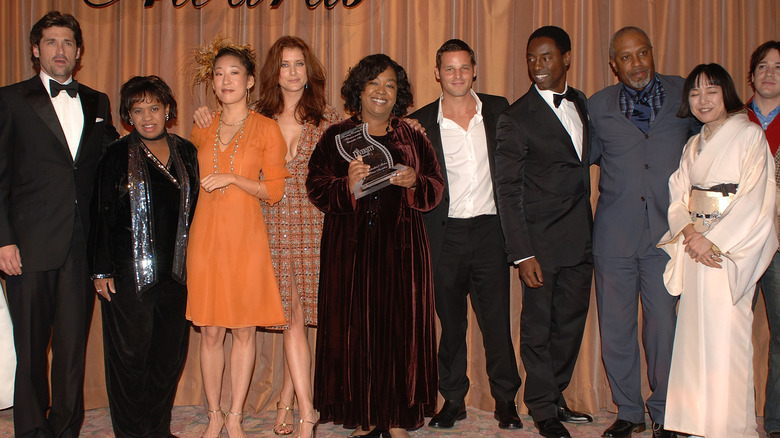 Stephen Shugerman/Getty Images
Isaiah Washington's heated exchange with his "Grey's Anatomy" co-star Patrick Dempsey was detailed in Lynette Rice's book "How to Save a Life: The Inside Story of Grey's Anatomy." But this wasn't just a war of words. In the book, producer Mark Wilding recalled that one of the stars was late to the set one day, so the other decided to give him a taste of his own medicine. "Then it sort of exploded," Wilding said. "They got into an arguing match, and then before you know it, they were physically fighting." 
Writer Harry Werksmen said Washington pushed Dempsey up against a wall and told him, "'You can't talk to me the way you talk to that little f—– T.R,'" per People. Crew member Marty Carrillo added that after Washington pinned Dempsey against the wall, Katherine Heigl and James Pickens Jr. broke the fight up. "Everyone had to leave the set," he added, per Today. "Everybody went to [showrunner] Shonda [Rhimes'] office ... People yell, that's for sure, but actual physical stuff is very rare. I'd never seen that before."
While Washington lost his lead role on the show, his character circled back years later. In 2014, The Hollywood Reporter announced that Washington would return to "Grey's Anatomy" for one episode to help close out the storyline for Sandra Oh's character, Cristina Yang. "It's important to me that Cristina's journey unfolds exactly as it should. Burke is vital to that journey — he gives her story that full-circle moment we need to properly say goodbye to our beloved Cristina Yang," Rhimes said in a statement.