The Movie That Got The Longest Standing Ovation At Venice Will Surprise You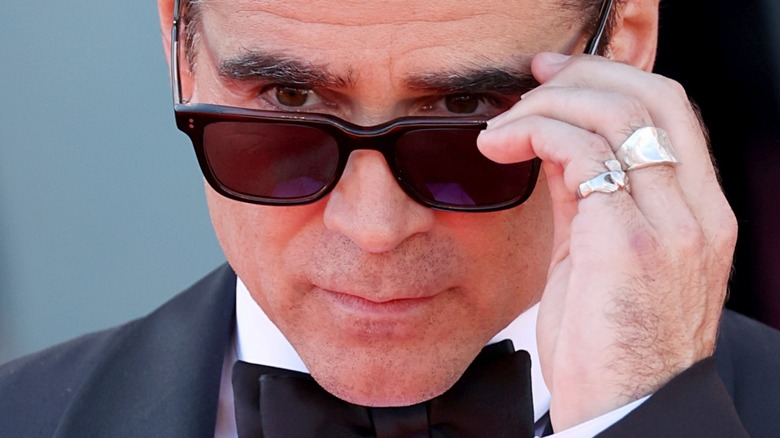 John Phillips/Getty
The Venice Film Festival has given movie fans much to be excited about this year, like Darren Aronofsky's "The Whale," which elicited an incredible six-minute standing ovation that brought actor and star Brendan Fraser to tears. But was that actually the biggest and loudest reaction of the fest so far? 
Beginning on August 31 and ending on September 10, the legendary event takes place on the Italian island of Venice Lido. It has become known as a Hollywood proving ground for upcoming flicks, much like the Cannes Film Festival. This year, a number of big titles have debuted and been welcomed with open arms by those in attendance, including "The Whale," "Don't Worry Darling," and the Timothée Chalamet-led "Bones and All," which received an impressive eight-and-a-half-minute standing ovation. The Olivia Wilde-directed "Don't Worry Darling" managed to snag a five-minute celebration, while Fraser's ovation for "The Whale" seemed to steal the show on social media.
"The standing ovation for #TheWhale was so enthusiastic, Brendan Fraser tried to leave the theater but the crowd's applause made him stay," wrote Variety's Ramin Setoodeh on Twitter. "Man this makes me so happy to see this beautiful ovation for Brendan," tweeted Fraser's former co-star, Dwayne Johnson, who got his film start in "The Mummy Returns" back in 2001. 
Looking back at the movies that have debuted so far at Venice, it's hard to gauge which are actually the best and worst. But what we can do is see which ones have garnered the biggest reactions, and so far, it's surprisingly none of the movies that have been mentioned ...
Colin Farrell and The Banshees of Inisherin got the longest standing ovation at 13 minutes
According to Variety, the movie with the "longest and loudest" reception at this year's Venice Film Festival has been "The Banshees of Inisherin," starring Colin Farrell and Brendan Gleeson. The black dramedy — which focuses on two buddies in Ireland who come to emotional blows after one of them suddenly decides to end their friendship — reportedly had people clapping for 13 minutes.
"The 13-minute Venice standing ovation for #TheBansheesOfInisherin was so intense and loud that it started to bleed into the red carpet debut of Olivia Wilde's 'Don't Worry Darling,'" reported Variety on Twitter. "The movie is now a sure-fire Oscar contender for best picture."
Director Martin McDonagh appears to have set his sights high with "The Banshees of Inisherin," which, like his last hit film — 2017's "Three Billboards Outside Ebbing, Missouri" — made its debut at Venice. Only this time, he's choosing to aim for the best picture stars with a little more subtlety. "I did want to do something a little quieter and less in-your-face than the other movies," McDonagh told The Hollywood Reporter in August 2022. "It's definitely less Hollywood. It feels quite sort of European somehow ... I knew there was room for the landscapes to be part of it. I wanted it to be as beautiful as any Irish film has been, if possible. So we were always aiming for that, which allowed us to leave more space and quietness I think than in some of the other movies. It's probably less plotty and more of a character study than any of the others too." A Searchlight Pictures flick, "The Banshees of Insherin" is due out on October 21.