The Real Reason Rosita Was Missing From The Walking Dead Season 8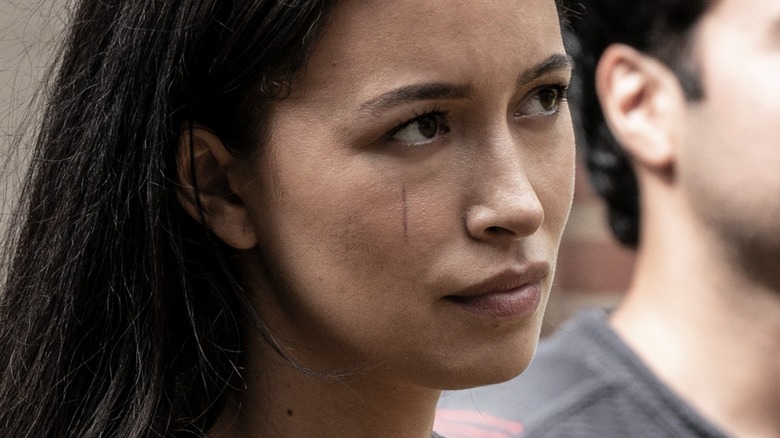 Josh Stringer/AMC
The most common way people disappear on "The Walking Dead"? That should be obvious: into the bloated stomachs of zombies. Nobody could ever accuse the iconic zombie apocalypse show of being precious with its kill-offs.
Typically, a character gone for any significant amount of time isn't coming back, although there are exceptions, most notably that of Rick Grimes (Andrew Lincoln), whose disappearance in Season 9 led to all manner of speculation. Ultimately, we came to know that Rick is alive and well — and being fervently searched for by Michonne (Danai Gurira).
Then there are the temporary disappearances. One example is the case of Rosita Espinosa (Christian Serratos), who is first introduced to us in Season 4 when her group meets Tara (Alanna Masterson) and Glenn (Steven Yeun) on the road. She is then integrated, along with Abraham (Michael Cudlitz) and Eugene (Josh McDermitt), into Rick's crew, and since then, she's been a more or less regular presence on "The Walking Dead" — until Season 8, that is.
Rosita has endured a lot through several seasons of The Walking Dead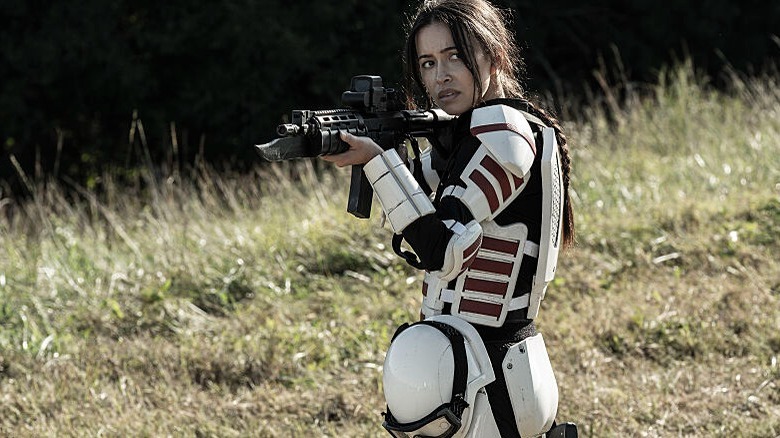 Jace Downs/AMC
Recapping everything Rosita has survived during her first few seasons would be to compile an impressive list. She escapes the cannibalistic slaughterhouse of Terminus, sees Alexandria overrun and helps reclaim it, and has had two lovers violently killed by Negan (Jeffrey Dean Morgan). This no doubt plays a role in her single-minded desire for revenge against him and to see the Saviors crushed throughout most of Season 7. During the season's finale, she is shot outside the Sanctuary but survives.
Considering all of the above, her relative absence from Season 8 is rather conspicuous. She is seen briefly in the season premiere recovering from her wound but then isn't seen again until Episode 6. She of course returns to her tough self fairly quickly, even leading a group of survivors alongside Daryl as they flee a sacked Alexandria for Hilltop, but in some ways, this makes her absence for much of the season's first third even more glaring.
Christian Serratos had her first child on the first day of filming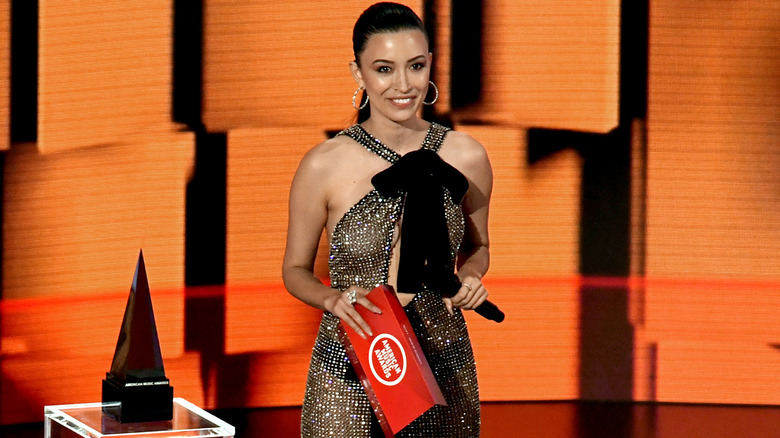 Kevin Winter/Getty Images
Speaking with Entertainment Weekly in 2017 not long after the Season 8 premiere, Serratos explained her absence: She became pregnant with her first child while filming Season 7 and ultimately gave birth on the very first day of filming on Season 8. So she and showrunner Scott M. Gimple figured out a way to work around it by writing Rosita's absence into the show.
This hasn't been the first time that "The Walking Dead" has had to recalibrate its filming or plot around its actors' pregnancies. Sonequa Martin-Green – who played Sasha for just over four seasons – worked with costumers and videographers alike to skillfully hide her baby bump during the filming of Season 5 (via Entertainment Weekly). During Season 7, Alanna Masterson's pregnancy had her absent for a similar amount of time as Serratos, though she still filmed much of Season 6 while pregnant (via Insider). Writers explained Tara's absence by sending her on a disastrous supply run, with her reappearing six episodes in at Oceanside.