What Alyah Chanelle Scott Hopes People Take Away From The Sex Lives Of College Girls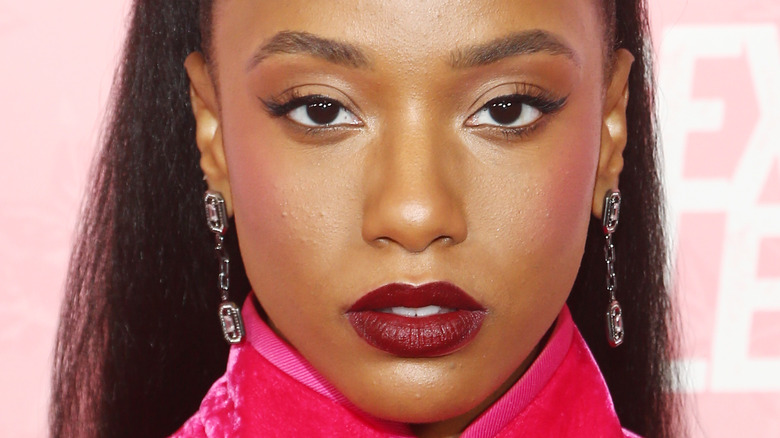 Tommaso Boddi/Getty Images
HBO Max's "The Sex Lives of College Girls" (co-created by "The Office" star Mindy Kaling) is a comedy-drama series that (as implied by the title) follows the lives of four college freshman and their various sexual experiences across campus. The four roommates attend the fictitious Essex College in Vermont; each coming from a remarkably different background, and each having their own unique goals for what they want to accomplish in college.
Perhaps the most important aspect of "The Sex Lives of College Girls" is the way the series blends powerful interpersonal drama with raunchy sex comedy, which complement each other to create a complex and surprisingly powerful portrait of the college experience. Indeed, although the title seems to imply that the series focuses only on the sex lives of these characters, in truth the series frequently delves into the hardships of college life and the various obstacles these girls need to overcome in order to be truly happy.
As it happens, actor Alyah Chanelle Scott (who plays Whitney within the series) believes that this aspect of the series is what has made it so popular and has a few key ideas about what fans should take away from watching "The Sex Lives of College Girls."
Alyah Chanelle Scott says she wants people to focus on the powerful coming-of-age story within the series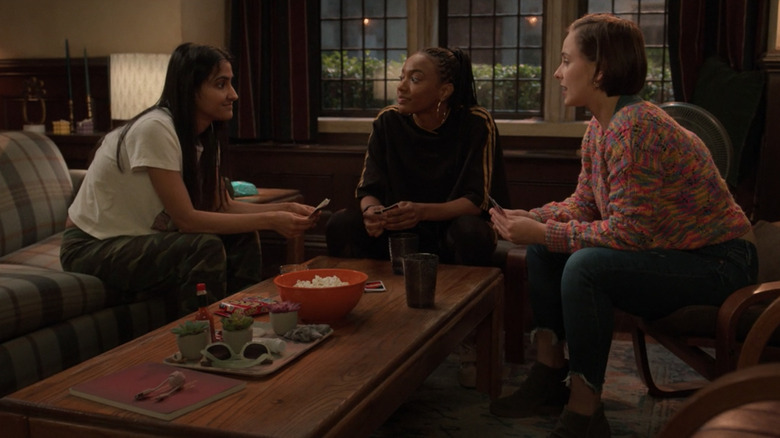 HBO Max
During an interview with The Hollywood Reporter, Alyah Chanelle Scott expressed her admiration for the complexity of the story within "The Sex Lives of College Girls," as well as the powerful interpersonal drama between the four main characters.
"I think the name lends itself to people thinking the show might be one thing ... it's not really what you expect it to be," Scott explained. "These girls are complex and confused and coming of age, and there's so much that comes into that, and they're all so different, yet they're forced into this one space, and they have to navigate finding this friendship together ... I think that's probably the most exciting part of the show to me."
Scott went on to say that this unique and complicated coming-of-age story is what she hopes most people take away from "The Sex Lives of College Girls," not the series' heavy emphasis on these girls' college sex lives. Scott's comments make it clear that there is so much more to learn from "The Sex Lives of College Girls" than originally meets the eye. Her comments serve as an excellent incentive for anybody who was still on the fence about watching this hilarious and moving HBO series, which has been renewed for a second season.