Why Ryan Reynolds Thought He Represented The Death Of The Superhero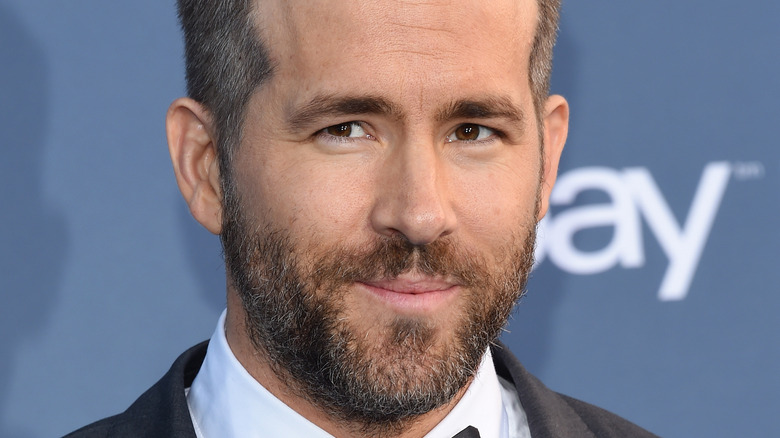 DFree/Shutterstock
In a time when it seems that every week consists of Hollywood casting another A-list actor in a superhero role, you would think that landing such a role could only boost your career. Well, that's really not the case, and Hollywood's sweetheart Ryan Reynolds would be the first person to let you know. 
Though he is now a massive star in the industry and known around the world as Deadpool, Reynolds' career was not always so successful. Not only did he drop out of college to become an actor, but his entrance into Hollywood consisted mainly of early-2000s comedies and numerous supporting roles (via IMDb). While Reynolds could have considered this resume successful at the time, it pales in comparison to the actor's current status. 
His introduction as Deadpool cemented him as a star in the industry. The character perfectly blends Reynolds' sarcastic comedic style with the box office goldmine that is a superhero movie. Fans eagerly anticipate the Merc with a Mouth's eventual introduction to the Marvel Cinematic Universe, and Reynolds has teased big changes for the character. However, moviegoers were not always so excited about Reynolds' future projects. 
Reynolds was infamously part of another attempt at a superhero franchise. An attempt that nearly killed his career.
Ryan Reynolds was unhireable after Green Lantern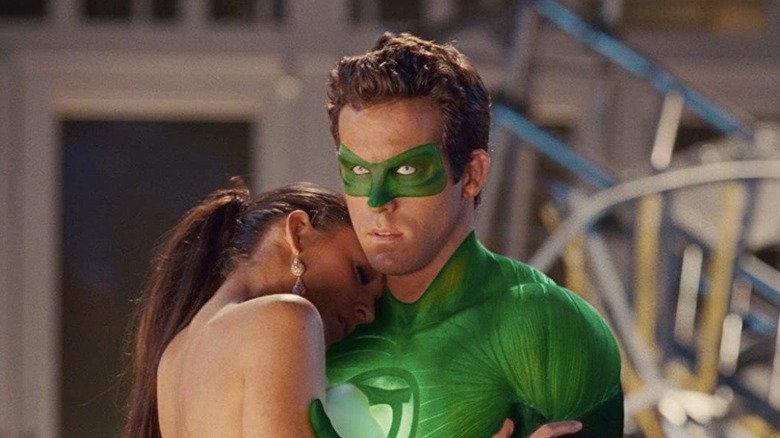 Warner Bros. Pictures
Though his resume at the time left something to be desired, studios saw something in Reynolds that screamed franchise potential. His first career-defining moment came in the form of 2011's "Green Lantern." The actor's blockbuster debut planned to propel him from the funny guy to a bonafide superstar, but its release only brought disaster.
Critics widely panned the movie, which sits at an alarming 26% on Rotten Tomatoes and an equally horrible 45% audience score (via Rotten Tomatoes). Roger Ebert labeled the movie as another attempt to deliver a superhero spectacle, but one that lacks any sort of real-world logic with questionable special effects (via Roger Ebert). Other outlets panned the movie as boring, and its purpose was to make money off the box office and promotional material rather than making a coherent film (via The New York Times).
While speaking to Vanity Fair, Reynolds got serious about the role and the effect it had on his career. "I represented the death of the superhero for a while. After 'Green Lantern,' I was pretty much unhireable," Reynolds said to Taraji P. Henson while on Variety's "Actors on Actors" (via Independent).
"Green Lantern" put his career in a precarious position, but Reynolds has since bounced back and found comedy in the situation. He constantly pokes fun at the movie and even wrote jokes about it into the "Deadpool" script. "I think it's more about just laughing at myself, not laughing at other people, necessarily, that are involved in a project. But laughing at myself and my own contribution to that failure or however you want to characterize it," Reynolds told Comicbook.com.
But hey, Reynolds did end up meeting his now wife Blake Lively on set, so at least some good came from "Green Lantern."