The Real Reason Ryan Bingham's Guitar Is Out Of Tune In Some Yellowstone Scenes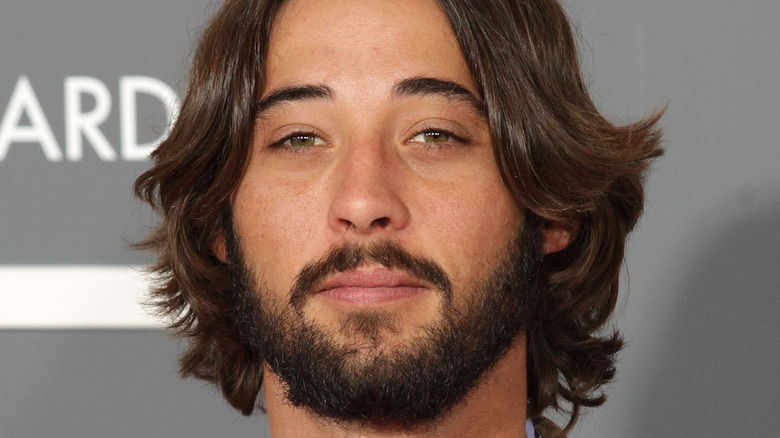 DFree/Shutterstock
Now four seasons into its ratings-smashing run on Paramount Network (per Deadline), "Yellowstone" has done just about everything a television show can from a narrative standpoint without going the way of genre fiction. The show's runaway popularity proves that the vengeful, sometimes soapy yarns about macho-posturing and political power-playing Taylor Sheridan continues to work for "Yellowstone."  
Those yarns are, of course, driven by a crackling cast of characters that continues to expand with each new season. If nothing else, Sheridan has proven exceedingly adept at populating the "Yellowstone" landscape with tough guys and gals that appeal to every end of the political spectrum. That includes the sharp-tongued crooning cowboy "Yellowstone" fans know simply as Walker. The character is played by Ryan Bingham, a gravel-voiced singer-songwriter who — prior to his "Yellowstone" breakout — was best-known as the co-writer of the Oscar-winning song, "The Weary Kind" for the 2009 Jeff Bridges vehicle, "Crazy Heart." 
First approached by Sheridan to also write songs for "Yellowstone," Bingham eventually inked a deal as an actor, too. He portrays a character who spends time singing and strumming his way in and out of all the Dutton Ranch bunkhouse drama. As some savvy viewers have pointed out, Walker often strums without bothering to tune his guitar, and it seems there's a very good reason for that particular character trait.
Bingham's lack of tuning is partly inspired by his past
Radio host Bobby Bones asked "Yellowstone" star Ryan Bingham about Walker's general lack of guitar tuning during a 2020 interview for "The Bobby Bones Show." Per Bingham, that trait is, more or less, a case of life imitating art. It's been well documented that the New Mexico native came of age in a ranching family, and was well-steeped in the way of the cowboy prior to "Yellowstone" (per Wide Open Country). As much as his rodeoing past has influenced Bingham's character on the show, his early days playing in dive bars across the Southwest did, too.   
In Bingham's own words, that includes rarely tuning his own guitar before performing. "After the rodeo, my friends would drive me to the bar," The "Yellowstone" star telling Bones. We'd get my guitar out of the truck, and I'd go in and play ... Probably nine times out of ten I was out of tune," Bingham added with a laugh. The Oscar winner went on to say that the same free-wheeling spirit just seemed right to carry into Walker's own musical ethos. "I felt like for it to be authentic, you know, Walker would probably be out of tune playing in some s****y bar somewhere..." he added.
Out of tune or not, Walker continues to be one of the more intriguing characters on "Yellowstone," and a reminder of how awful life can be for a lowly hand on the crime-ridden Yellowstone Dutton Ranch.