Zachary Levi Compares Shazam! To Guardians Of The Galaxy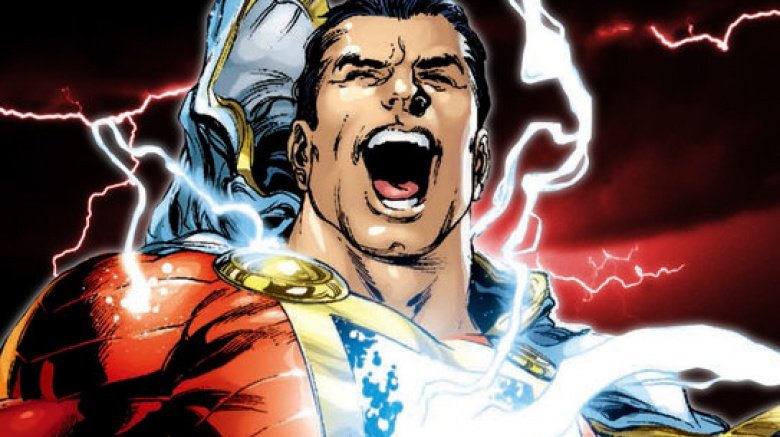 Fans of the Guardians of the Galaxy should prepare for another winsome superhero adventure, this one a solo outing from rival studio DC. At least, that's the caliber of experience Shazam! lead Zachary Levi hopes his movie will deliver, according to recent comments from the performer.
The Chuck actor made the comparison on stage at the Heroes and Villains Fan Fest in San Diego while discussing the future of the DC Extended Universe, and his upcoming movie's place in it. 
"James Gunn and the gang killed it," Levi said. "[Guardians of the Galaxy] brought so much heart and humor, and I think it was kind of this dark horse that took everyone by storm. I think Shazam! kind of has the possibility to do that."
The reason Levi gave for his belief in the potential of Shazam! as a "dark horse" hit has to do with the relative obscurity of the character of Shazam—aka Captain Marvel, and not that Captain Marvel—compared to DC's well-known trinity of Superman, Batman, and Wonder Woman. As a result, general audiences don't really know what to expect from the character's film debut, leaving open the opportunity for a Guardians of the Galaxy-level surprisingly good time.
"If you look at most Justice League montages or Justice League posts, Shazam is not necessarily one of the characters you put on there," Levi said. "Except he is in the Justice League, so if we do well enough..."
Another reason why Levi says his movie will have a lighter, more fun hangout tone has to do with its subject matter, with Shazam being a grown-up, superpowered avatar for a 13-year-old boy named Billy. 
"Shazam gets to be fun, jovial, because he's Billy Batson, he's 13," Levi said. "It's the movie Big but with superpowers, which I'm beyond stoked about."
In addition to Levi in the lead role, Shazam! will also feature Asher Angel as Billy Batson, Mark Strong as the movie's villain Doctor Sivana, and Grace Fulton as a friend of Billy's.
Directed by Lights Out and Annabelle: Creation's David Sandberg, Shazam! is the next movie in line for the DC Extended Universe after James Wan's Aquaman, and one of only three officially in-production movies for the DCEU after Justice League, the third being a Wonder Woman sequel. 
Shazam! will be released in theaters on April 5, 2019.