Gilmore Girls' Lauren Graham Took Home This Prop But Can't Remember Its Importance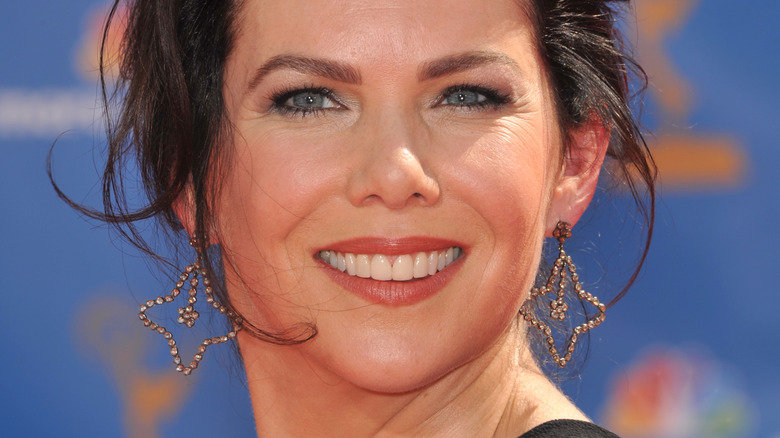 Jaguar PS/Shutterstock
After "Gilmore Girls" ended, Lauren Graham went on to starring roles in NBC's forgotten dramedy "Parenthood" and "Zoey's Extraordinary Playlist." Still, she will always be best known for playing the quick-witted, fast-talking, coffee-chugging Lorelai Gilmore. For seven seasons and the "Gilmore Girls: A Year in the Life" revival on Netflix, Graham enthralled as the former teenage mother who started her life anew in the small town of Stars Hollow. The show was well-loved by critics and audiences alike, yet Graham's performance stood out from the bunch with changes made to Emmy nomination voting in 2006 nicknamed "the Lauren Graham rule."
While Graham's performance certainly brings Lorelai Gilmore to life, other details on the show, including props and wardrobe, also made Lorelai the memorable character she is today. When fans reflect nostalgically on the characters, they think about Lorelai's zany outfits, the Luke's Diner mugs that her and daughter Rory (Alexis Bledel) would drink from, and perhaps most of all, the eclectic house that Lorelai and Rory lived in. There was never a shortage of exciting props that brought humor and life to the characters and the relatable moments in "Gilmore Girls." Perhaps there were so many it was hard for the cast to keep track of them.
Lauren Graham could not remember the importance of the monkey lamp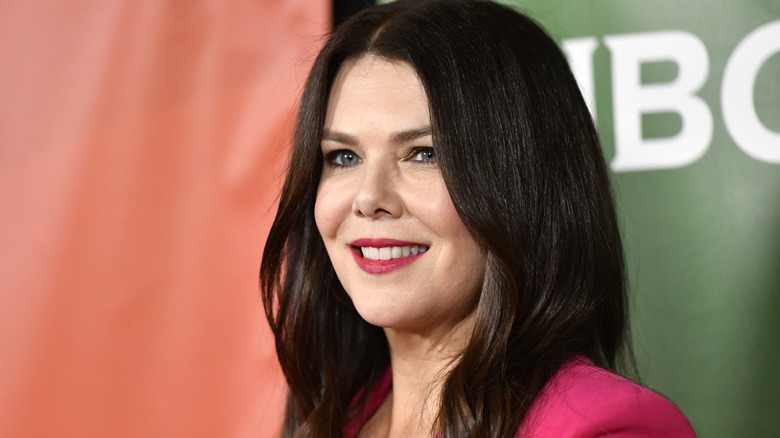 Frazer Harrison/Getty Images
In an appearance on "Late Night with Conan O'Brien" in 2007, Lauren Graham discussed wrapping up the show's final season. "It was an amazing part, it was a great experience, and I can't remember one thing that happened," she told O'Brien when asked about her final days saying goodbye to the character.
While devoted fans can remember every little detail of the show, Graham described how it had all blurred together in her mind. She recalled one specific instance of a producer shooting the last episode telling her she would probably want to take Lorelai's monkey lamp home when they were finished. When O'Brien asked what that was, she humorously replied, "Exactly, I have no idea!"
Graham did take the monkey lamp, albeit not remembering its importance on the show. While the monkey lamp lingers in most shots of Rory and Lorelai's living room, loyal fans will remember that Lorelai bought the "semi-pornographic leering monkey lamp" after exchanging Baccarat crystal candlesticks that her mother, Emily Gilmore (Kelly Bishop), had gifted her. 
Graham also remarked how she couldn't recall the origins of some iconic lines on the show, like "Oy with the poodles already." She told O'Brien, "There were too many things ... I just memorized it, and then I forgot."