Are B. J. Novak And Mindy Kaling From The Office Friends In Real Life?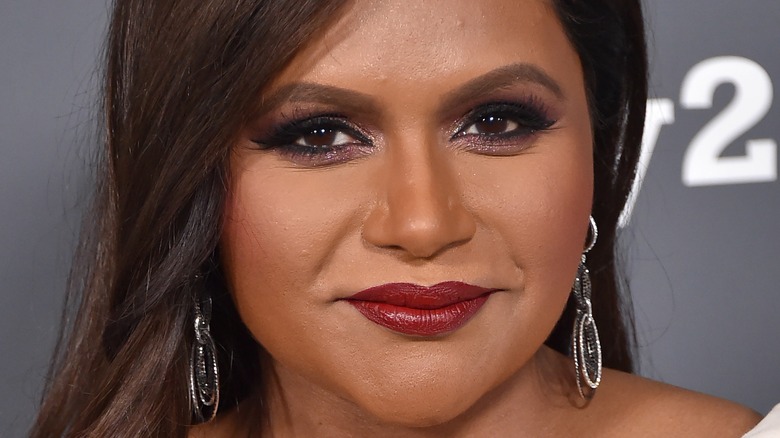 DFree/Shutterstock
Ever since we got to know B.J. Novak as Ryan Howard and Mindy Kaling as Kelly Kapoor on "The Office," fans have been enamored by this pair. What is it about them that makes us so rabid for details about their real-life relationship? Surely it has something to do with the way Kaling invites us into her head, as creator of shows including "Never Have I Ever," "The Mindy Project," and "The Sex Lives of College Girls," not to mention several humorous memoirs. And while Novak may not tap into his own experiences as much in his work, he's putting himself out there, too, taking risks with acting roles, writing projects, and his 2022 directorial debut, "Vengeance."
Creative artists who willingly open their hearts to get this vulnerable in service of their projects can't help delivering great work. That leads to fans and the fact is, interest in the people behind the projects follows naturally. In the case of Novak and Kaling, the question of whether they're real-life friends is on everyone's mind.
They met on set
On "The Office," Ryan and Kelly have a contentious romantic relationship. It begins with a date the day before Valentine's Day in Season 2, Episode 16. For Kelly, it's love, but Ryan tries to end things multiple times, only succeeding when he finally moves away. When he returns, their romance is rekindled, and after much back and forth, they eventually marry on a drunken whim, quickly divorce, and break up ... sort of. Though Kelly finds a new beau, gets engaged, and moves to Ohio, Ryan trails along after her, and the two wind up running away together. A happy ending? In a relationship as dysfunctional as this one, it's hard to come to that conclusion.
The trajectory of the Ryan and Kelly romance is, of course, the brainchild of a pair of writers on the show, none other than (drumroll, please) B.J. Novak and Mindy Kaling. And while neither describes their personal relationship in negative terms, they wrote a relationship for the characters that mirrored their own. After meeting on the set of "The Office," Novak and Kaling really did date in a strange sort of way.
"No one, including us, ever really knew, 'Is this dating? Is this not dating?' We were never really dating, we were never really not dating. We didn't know. No one knew. All you'd know for sure was that you'd always find one of us next to the other, even if we weren't getting along," Novak said (via Vulture).
A new twist on meant to be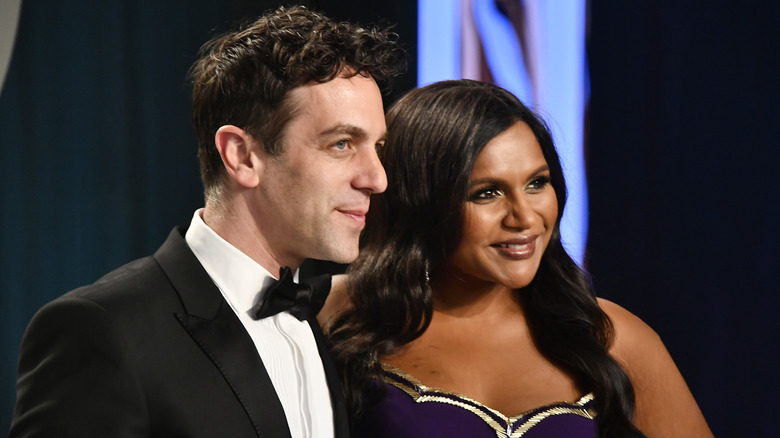 Frazer Harrison/Getty Images
By 2007, B.J. Novak and Mindy Kaling's romantic relationship was over. So then, what's up with their frequent references to being "soup snakes" (their personal take on "soulmates")? How come they're together so much that fans speculate he's the father of her children?
Whatever it looks like, Novak and Kaling insist they're just friends — and clearly excellent friends at that. Instead of following in the footsteps of Ryan and Kelly, they forged their own path that tends to mystify outsiders, particularly those interested in romance with either one of them. "Whenever we date anyone else, I think there's a period where the person is very skeptical of our friendship," Novak told Entertainment Weekly. "(They'll say), 'Everyone seems to think you two might be a couple, and I don't mean to get in the way. Are you sure you're not dating? Are you sure you're not going to end up dating?'"
While Novak isn't Kaling's baby daddy, and she's not "holding a candle" for him, he is her children's godparent. And both parties seem pretty happy with the way their relationship has developed into a friendship that's really more like family. "We are so different and we fight a lot, but the gift he has always given me is the utter and total belief that I am one of the greats," Kaling told The Guardian. "And it is an intoxicating feeling."