The Kelly And Ryan Detail That Has The Office Fans Scratching Their Heads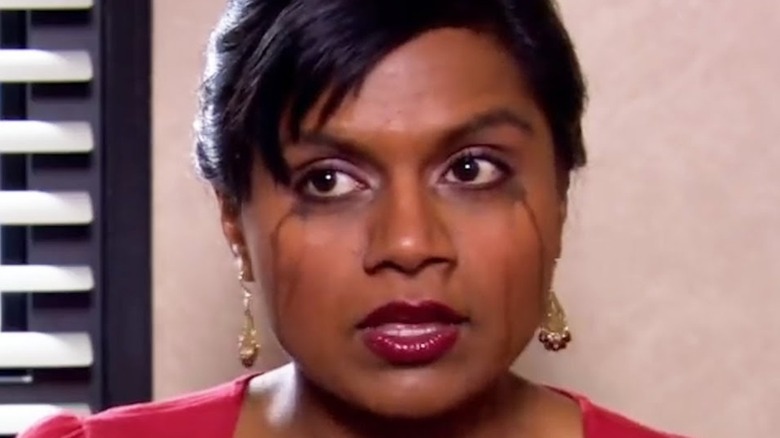 NBC
"The Office" features one of the small screen's best romances in the form of Jim (John Krasinski) and Pam (Jenna Fischer). It's an age-old story about a shy receptionist falling in love with a salesman colleague. She leaves her fiancé, and marries the true love of her life. Their journey from being friends to becoming soulmates is one of the most compelling story arcs on "The Office," and they're certainly the "it" couple at the Dunder Mifflin company. However, while Jim and Pam go on to live happily ever after (even if Jim sometimes crossed the line), the same can't be said for some of their colleagues who also hooked up during the sitcom's nine-season run.
Kelly (Mindy Kaling) and Ryan (B.J. Novak) make most other troubled couples seem wholesome and secure by comparison (which is saying something considering that Dwight (Rainn Wilson) and Angela's (Angela Kinsey) relationship is a series of affairs punctuated by one disturbing instance of animal cruelty.) To list every questionable element of Kelly and Ryan's torrid romance would take all day, but there's one glaring detail that has fans of "The Office" scratching their heads.
Why didn't Kelly and Ryan make a bigger deal out of their divorce?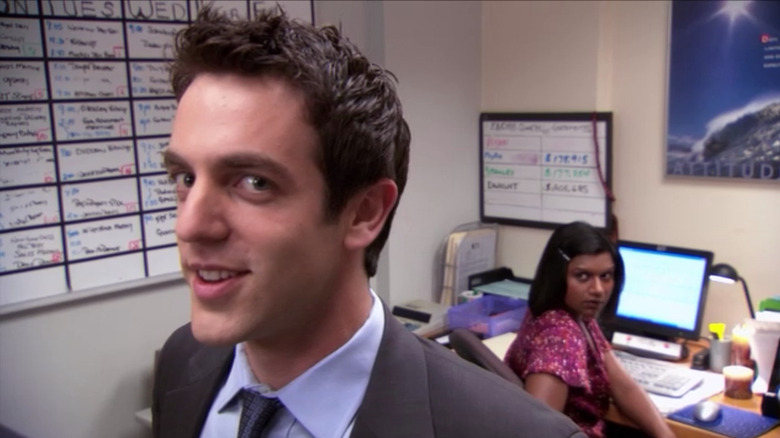 NBC
Let's face it — Kelly and Ryan are two of the most self-absorbed characters on "The Office," but their trainwreck of a love story is a gold mine for comedic storytelling. They somehow survive after Ryan ditches her for a corporate job. After he is fired, they find their way back to each other and the toxic cycle continues. We follow every twist and turn of the Kelly and Ryan saga, so t's quite surprising that their marriage and subsequent divorce don't receive a lot of attention. As Screen Rant notes, the mismatched pairing never misses an opportunity to cause a commotion, but the breakdown of their marriage is simply swept under the rug. Why not seize the moment and make it all about them?
Granted, their divorce announcement also comes at a time when neither character is prominently featured on "The Office." It's just strange that such a huge opportunity to delve deeper into the combative couple's strained backstory is relegated to the sidelines. Unfortunately, it's difficult to give every character substantial focus when they're part of a large ensemble of equally colorful and interesting people, but this potential storyline can be chalked up as a missed opportunity.