The Only That '70s Show Star Who Was Actually From Wisconsin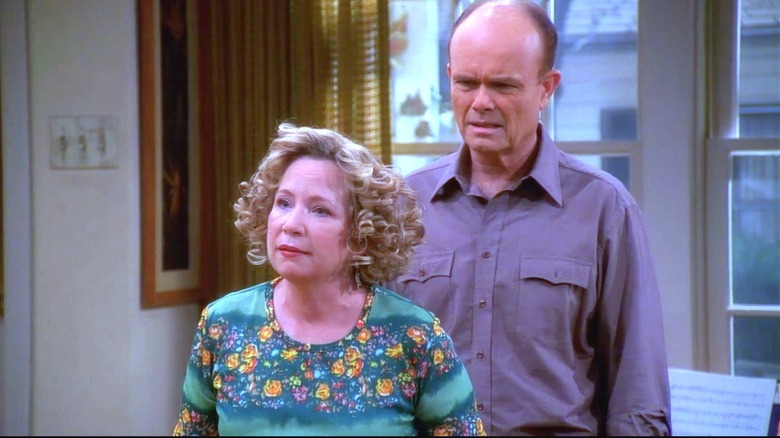 Fox
In a bid to make fans feel old, the return to Point Place is fast approaching. Only a decade and a half since Eric (Topher Grace) and friends journeyed into the '80s, "That '70s Show" is already being revived. Netflix is behind the sequel series, which will bring familiar characters to a new decade. Per Variety, "That '90s Show" will revolve around Eric and Donna's (Laura Prepon) teenage daughter Leia (Callie Haverda) as she stays with her grandparents for the summer. There is sure to be lots of standing in the driveway and smoking in the basement, all while Red (Kurtwood Smith) and Kitty (Debra Jo Rupp) struggle to set another wayward soul on the right track. The music will certainly change, but the coming of age always stays the same.
Part of the series's charm resides in the small town in Wisconsin where Eric's parents still live. According to Variety, the midwest location was primarily inspired by co-creator Bonnie Turner's upbringing in Ohio, bringing a real-life sense to the sitcom. But that isn't the only connection to the midwest. One actor coincidentally also happens to be from the great cheese-loving state of Wisconsin. 
Kurtwood Smith is the midwest representative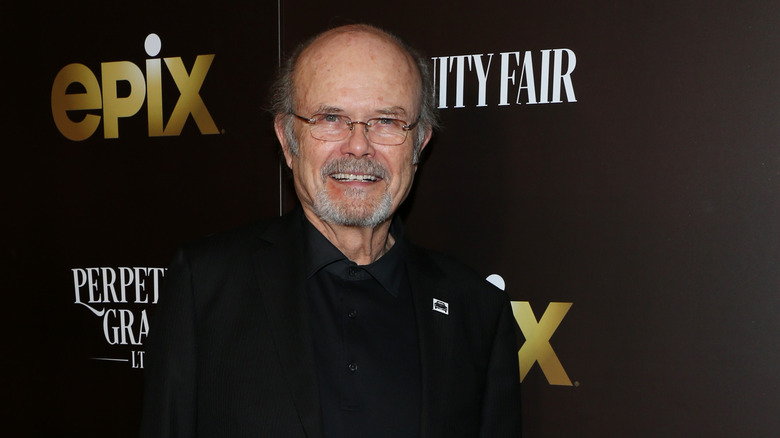 Phillip Faraone/Getty Images
Being a Wisconsin resident is probably one of the only things that Kurtwood Smith has in common with his surly character on "That '70s Show." Red's conservative views — including supporting America in Vietnam — starkly contrast the actor's political leanings. During President Barack Obama's re-election campaign, Smith supported the politician when he and actor Justin Long spoke at UW-Whitewater.
"I was born in Wisconsin, in New Lisbon, which is over there in Juneau County," Smith introduced himself (via Daily Jefferson County Union). The actor hoped to encourage young people to vote and spoke about the importance of his midwest upbringing.
"When I think about times like that, when I come back to Wisconsin, it always makes me think of what the world was like then, what it's like now, and what it's going to be like for the rest of the time I'm around and what the world will be like when I'm gone and for my kids and my grandkids," Smith said. He also went on to explain his relationship with his stepfather, who the actor stated was a prototype for his interpretation of Red. "That '70s Show" owes quite a bit to his stepdad, and fans may not have had the Red Forman they know and love without him. Smith's appreciation for the series is evident, especially since he will reprise the character shortly.
Kurtwood Smith was happy to return for That '90s Show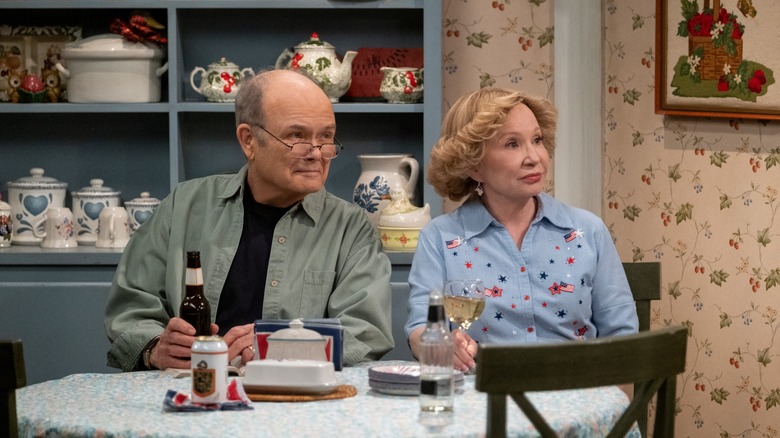 Patrick Wymore/Netflix
Kurtwood Smith has played some of the most infamous characters in films from "Robocop" to "Dead Poets Society." But the role he is most known for is also the one that he is happiest to return to. Smith reported that he has no problem revisiting the series that continues to resonate with people.
"My kids were around when I was playing that role initially, but then, on top of that, my grandkids loved the show, and not just because their grandfather was in it," Smith told Looper exclusively. His appreciation of the series continues to this day, and he told us that he was more than happy to reprise the role: "For me, I guess the number one thing [I'm happy about] would be getting to play Red Forman again. Number two would be getting to play opposite Debra Jo Rupp as Kitty Forman." The couple was a prime component of the original series and is sure to fill fans with nostalgia when the new series premieres.
Though "That '90s Show" has yet to set a premiere date, we can expect it in the near future. Callie Haverda posted on her Instagram that the show has finished filming, so it should be forthcoming. And for those who cannot wait, they can always check out all eight seasons of "That '70s Show," which was added to Peacock — though sadly, with a subscription.