The Modern Family Spin-Off That Could Still See The Light Of Day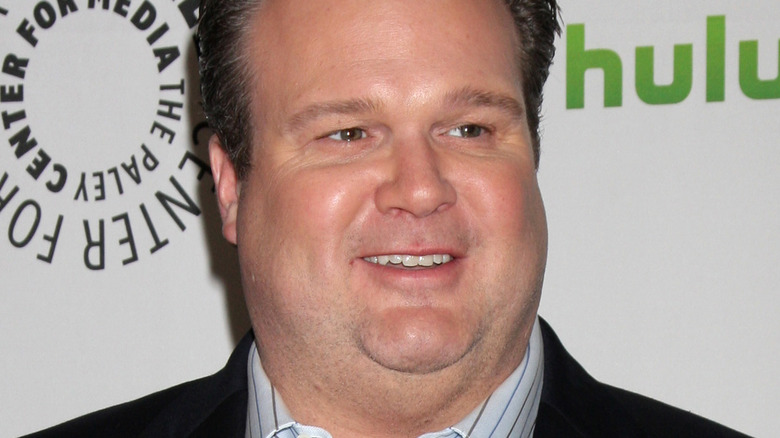 Kathy Hutchins/Shutterstock
Airing for 11 seasons on ABC from 2009 to 2020, the hit sitcom "Modern Family" gifts viewers with an intimate and reliably hilarious glimpse into the lives of the anything-but-average Dunphy, Pritchett, and Pritchett-Tucker families. With scalpel-sharp humor and multi-award-winning scriptwriting and acting, the series earned a whopping 85 Emmy nominations and 22 wins.
As with any show able to deliver this sort of long-running, highly acclaimed broadcast run, talk of creating a spin-off was sure to crop up. The fact is, as detailed by The Hollywood Reporter, "Modern Family" creators Steve Levitan and Chris Lloyd discussed the possibility of spin-offs but also explained the difficulties of taking the show's characters into future productions. "There has been a little bit of talk among a couple of our writers that maybe there is an idea in there for something, but nothing solid has happened on that," Levitan said, adding that he'd love to work with any of the actors involved, but cautioning that "It feels like it's time to move on and to start focusing on something very different." Lloyd chimed in during the same interview to say, "It's tempting to think about what a spinoff might be." But he then went on to add that any spin-off would likely suffer in comparison to "Modern Family" and that any attempt at a continuation would be "a tall order." So, all this being said, what's a "Modern Family" spin-off that might actually come to fruition?
One Modern Family star says a spin-off isn't entirely impossible
When it comes to ideas about what would make a great "Modern Family" spin-off, there's no shortage of concepts considering the show's marvelous, multi-faceted characters. As explored by a TV Insider article pitching various wanna-be sequel ideas, the storylines range from the "that could work" to "not in this universe." After all, no one wants an unbelievably lazy TV spinoff of a beloved classic. 
As it turns out, however, the possibility of a spin-off for the series isn't that far-fetched. As noted via Entertainment Tonight Canada, Jesse Tyler Ferguson, who plays Mitchell Pritchett on the show, told ET's Lauren Zima about a possible spin-off script during a red carpet appearance by the actor, saying, "The script's out there and it's pretty good." Ferguson went on to add that any future production of the mystery script was unknown but could happen if a willing producer stepped up. As mentioned on NME, the supposed script "was believed to have focused on Mitchell, husband Cameron Tucker and their two kids as they moved to Missouri." So, while no one is holding their breath about a spin-off at this point, it seems another potential iteration of the "Modern Family" saga does appear to exist, at least on paper.