Here's How You Can Watch Every Season Of Modern Family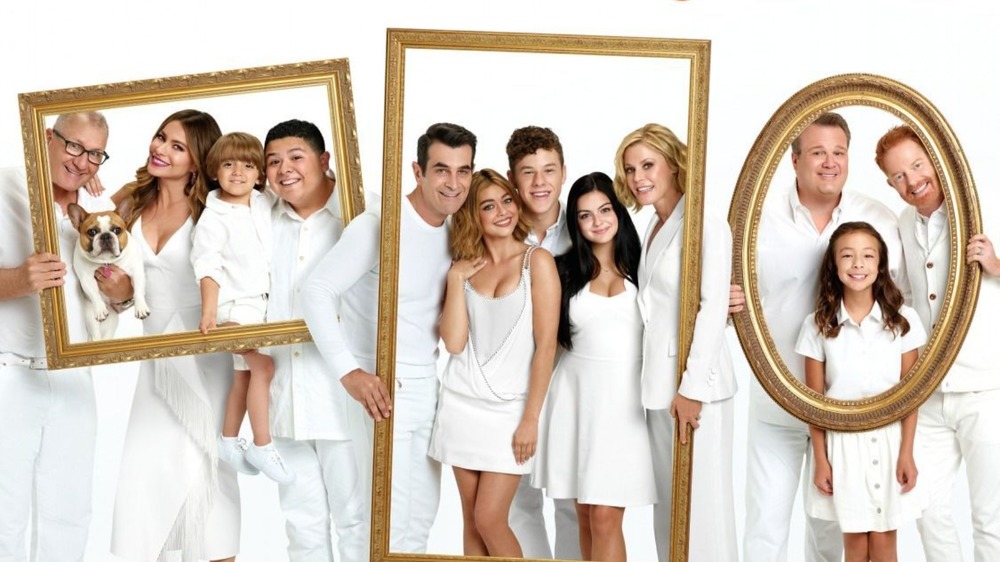 ABC
We may receive a commission on purchases made from links.
After 11 seasons, some viewers feel like they're every bit as much a part of the Dunphy-Pritchett-Tucker clan on Modern Family as Phil, Manny, and Haley. ABC's award-winning comedy was an instant hit when it premiered in 2009, and it remained a fan favorite throughout its 250 episode run. But given just how popular Modern Family remains, the family comedy is shockingly hard to find on streaming.
Throughout most of its run, Hulu would stream the five most recent episodes of any season, but the full series has never been available on a major streaming service stateside. Despite its name, Modern Family had the heart of an old school sitcom, and that extended to utilizing a now antiquated business model: syndication.
As more consumers become cordcutters, the future of syndication becomes more and more uncertain. But for the time being at least, cable channels like TBS, TNT, and USA still garner solid ratings by airing reruns, and for USA, Modern Family is a particularly pivotal part of the channel's lineup. 
In 2010, the USA Network reportedly shelled out $1.5 million per episode for the exclusive syndication rights for Modern Family, according to Deadline. And since the comedy is still airing on the channel in 2020, it seems the deal between USA and 20th Century Fox (the company that produced Modern Family) remains in place.
So, why isn't Modern Family available on any streaming services?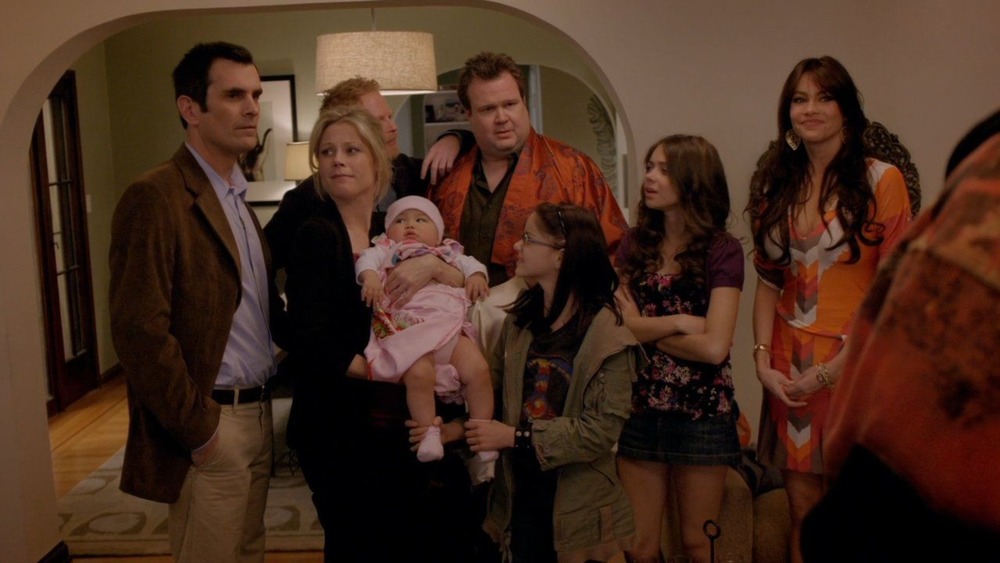 ABC
The particulars of USA's deal for Modern Family haven't been made public, but it seems likely that the exclusivity deal extends to streaming. So, until that deal expires, viewers are unlikely to see the Emmy-winning comedy on Disney+ or Hulu — either of which would be a natural home for the long-running series now that Disney owns 20th Television, the studio formerly known as 20th Century Fox.
Sadly, that leaves consumers who just want to enjoy some quality time with the Pritchett family in a lurch. In terms of streaming, the only option available to viewers is purchasing episodes or full seasons from iTunes, Google Play, or Amazon. If you do go that route, just know that it's a pricey option. Currently, each season costs $24.99 in SD on Amazon, and that price tag will add up fast if you purchase all 11 seasons.
For now, it's best to hang tight and see what 2021 brings — USA's syndication deal has to expire eventually, and with sitcoms like The Big Bang Theory, Friends, and The Office becoming big business for streamers looking to serve up familiar favorites to subscribers, it's only a matter of time before the extended Pritchett brood finds a home in the increasingly competitive streaming landscape.