The CSI Character You Likely Forgot The Office's Rainn Wilson Played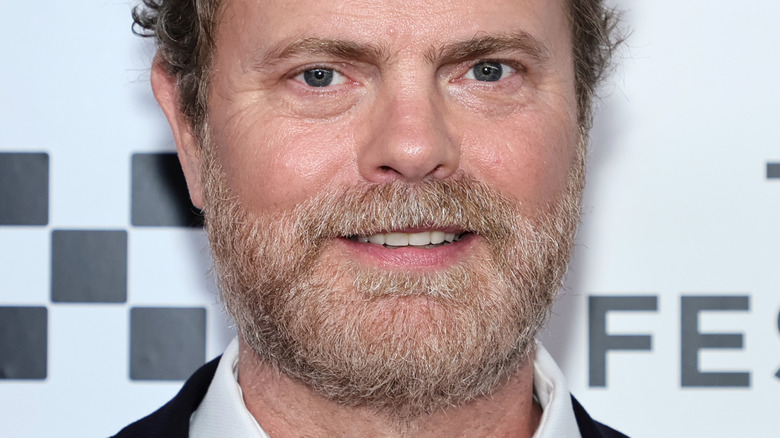 Theo Wargo/Getty Images
Rainn Wilson entertained home audiences as Dwight Schrute for nine seasons on the critically acclaimed series "The Office" (via Rotten Tomatoes). But the prolific actor has had a vast array of credits, and it may be quite challenging for fans to keep track of every part he has ever played.
While there are many roles Wilson has taken on, he is most arguably known for playing the beet-loving assistant to the regional manager Dwight Schrute. He has admitted that he thinks the character is awesome, even though people keep bringing him beets at Starbucks. But he does have several other intriguing highlights on his resumé, such as "Galaxy Quest," "Super," and "The Rocker," when it comes to cinematic endeavors. Regarding the small screen, Wilson has lent his comedic skills and acting talents to a plethora of known titles. From "Six feet Under" to "Utopia," the man has made his presence known in the realm of television (via IMDb).
He has even been on an episode of "CSI" and played a role no one probably remembers. It's easy to forget the many guest stars the CBS show had over the years. Several big names had small roles early on in their careers on the show. Many "Office" fans may have forgotten that even John Krasinksi once played Lyle Davis on the Emmy-winning crime drama. But Wilson was also part of the "Crime Scene Investigation" series before serving as a volunteer Deputy Sheriff in Scranton, Pennsylvania, on "The Office."
Rain Wilson played Guy in the Supermarket on CSI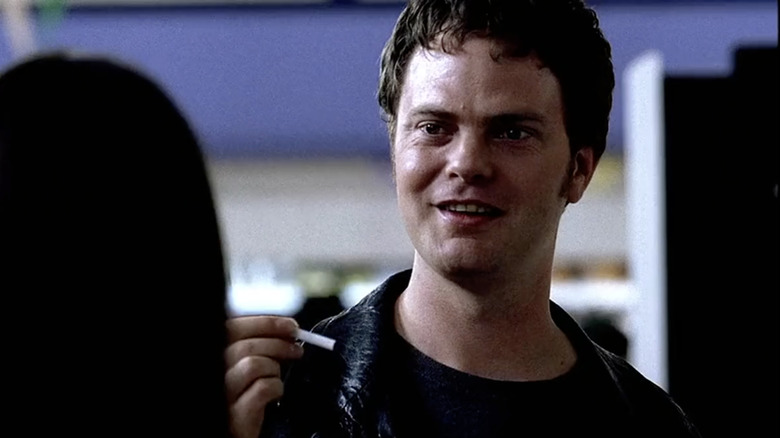 CBS
Before he portrayed Dwight Schrute on "The Office," Rainn Wilson played Guy in the Supermarket in Season 1, Episode 23 (The Strip Strangler"). In the entry, the CSI team is investigating a killer known as The Strip Strangler with the FBI. They determine that two of the victims frequented the same grocery store, so they decide to have Sara Sidle (Jorja Fox) go undercover to try and catch the murderer. During the operation, Guy in the Supermarket, played by Wilson, approaches her for a cigarette. They chat for a bit when suddenly, he reaches for Sara causing everyone to enter the supermarket with their guns drawn. After they subdue him, they learn another victim has been found, meaning the psycho is still on the loose. While he did come off a bit creepy, it turns out Wilson's character was nothing more than a petty thief after her wallet.
Between being accused of being The Strip Strangler and playing someone hoping to catch The Scranton Strangler, Wilson has had one wild career ride, experiencing all kinds of fascinating personas in unique situations. It's no secret he has a passion for bringing characters to life in any medium, which he confirmed in an interview with Lewis Howes on the podcast The School of Greatness (via YouTube), "My greatest love is playing a character. I get a script. I love acting. I love getting a script, whether it's a play or a film or a TV show."