The CSI Character Everyone Forgets John Krasinski Played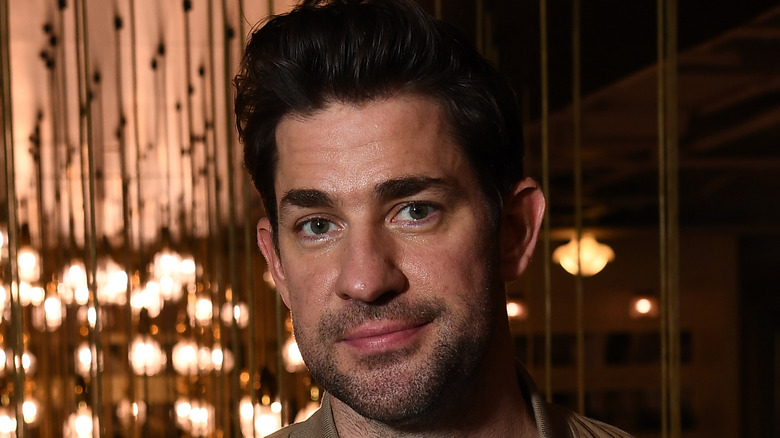 Jeff Spicer/Getty Images
From October 2000 to September 2015, "CSI: Crime Scene Investigation" was a TV staple, and it's not hard to see why. The fictional cases covered by the Las Vegas Police Department made for must-see programming, and the main cast brought in to bring the series to life played their parts to perfection. George Eads, Gary Dourdan, Marg Helgenberger, and a host of other famous names added "CSI" to their filmography over the years, sticking around for tenures of varying length. However, despite boasting a stacked list of talent, the show often made room for one-off guest stars too.
Across its 15 seasons and staggering 337 episodes, numerous individuals from all regions of the entertainment landscape stopped by "CSI" for a quick appearance. For instance, singer-songwriter Justin Bieber played a key role in the Season 11 premiere, and the Marvel Cinematic Universe's Hawkeye himself, Jeremy Renner, made a pre-fame cameo during Season 2. These examples are only the tip of the iceberg and stand among the most widely remembered of the bunch. To cite a more obscure example that you likely never even knew about, television icon John Krasinski once popped up on "CSI" over 15 years ago.
Here's what Krasinski was up to on his one and only "CSI" episode and who he played.
Krasinski briefly portrayed Lyle Davis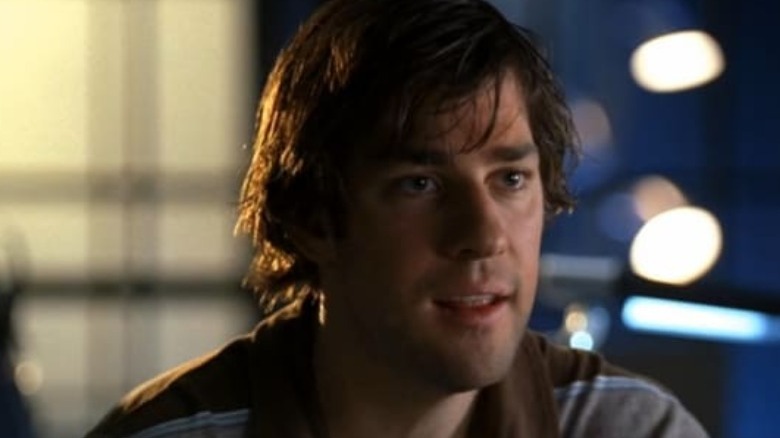 CBS
John Krasinski's simultaneous "CSI" debut and farewell came in the eleventh episode of Season 5, titled "Who Shot Sherlock?" He played a character by the name of Lyle Davis, who investigators question following the suspicious death of his roommate, 25-year-old Cory Demayo (Zac Henry). All in all, he doesn't do much in the episode aside from talking with Warrick Brown (Dourdan) and Detective Chris Cavaliere (José Zúniga) and unintentionally implying he had something to do with Cory's demise. Nevertheless, a spot on "CSI" is nothing to scoff at, especially for an aspiring actor desperate to break into the mainstream.
When "Who Shot Sherlock" aired in January of 2005, Krasinski was still working to make a name for himself in Hollywood. Up to that point, he had few notable credits to his name, with arguably the most relevant being his time as Jace Gleesing on a 2004 episode of "Law & Order: Criminal Intent." Thankfully, "The Office" arrived in March of that same year, finally giving him the chance to prove himself to the world. Clearly, his work as Jim Halpert impressed the right people, hence why he has since helmed such projects as "A Quiet Place," "Tom Clancy's Jack Ryan," and come 2022, "DC League of Superpets," where he'll voice Superman.
John Krasinski's performance as Lyle Davis on "CSI" didn't exactly set the acting world ablaze, but in hindsight, it's a fun tease of the incredible career he'd go on to have.