How Rainn Wilson Really Feels About The Office's Dwight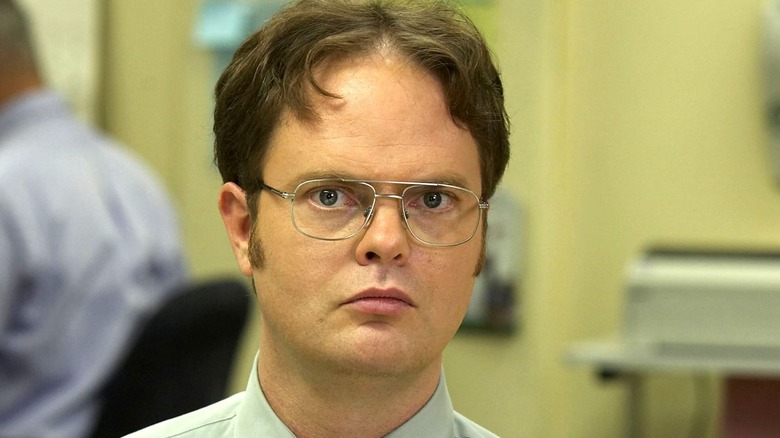 NBCUniversal Television Distribution
There have been many great nerds in sitcom history, including Urkel, Carlton, and Jan Brady. Even Diane is a pretentious try-hard compared to the various denizens of "Cheers," but few TV characters so effortlessly embodied a certain kind of rage-filled, esoteric geek as Dwight Schrute on "The Office".
As played by a very game Rainn Wilson, Dwight is full of weird and often unhelpful facts about the world ("Tell him bears can climb faster than they can run. Tell him!") while still operating according to his own specific, hyper-authoritarian logic. His social awkwardness and gullibility, however, means he's often subject to an exhaustive amount of pranks from fellow Dunder Mifflin salesman Jim Halpert (John Krasinski) and, eventually, receptionist Pam (Jenna Fischer).
The character became a television icon, and Wilson earned three Emmy nominations for his performance over nine seasons. Some later even re-evaluated whether Dwight really deserved to be pranked so much at his place of work. More than fifteen years after the "Office" pilot first aired, how does Rainn Wilson feel about Dwight Schrute these days?
Rainn Wilson is sick of people thinking he's actually Dwight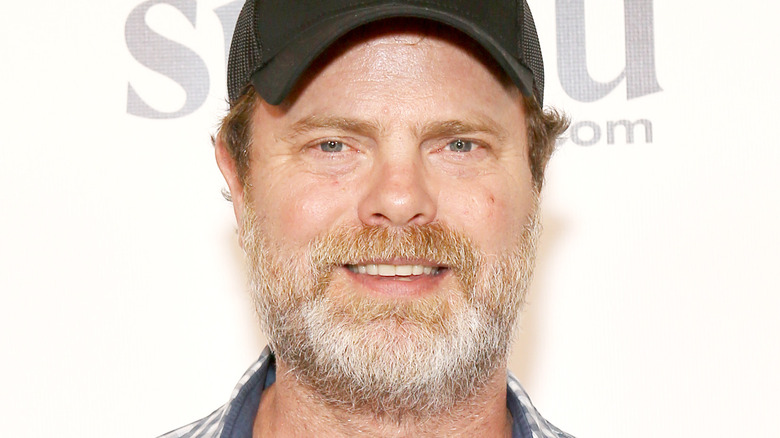 Michael Tran/Getty Images
Arguably, Wilson's feelings about his greatest character are sometimes mixed. When he guested on a podcast in 2017, the actor revealed that, to his irritation, people often mistake him for the character: "I am not Dwight Schrute, okay? I played a character for 200 episodes, and it was an awesome character, and he was a beet farmer. That doesn't mean you should hand me beets or make beet jokes every time I go into Starbucks and ask if they have, like, a beet latte or something like that."
It's hard to blame Wilson for getting fed up with being pigeonholed, especially when he showed real depth as a performer in indie movies like "Hesher" and "Super." Similar things have happened to other sitcom actors such as Jaleel White and Kelsey Grammar — they outgrow their old characters but can't really escape them, either.
Nevertheless, Wilson continues to work on new films and shows, including another iteration of Lex Luthor in 2020's "Justice League Dark: Apokolips War" in addition to starring in the Amazon series, "Utopia." He also has his SoulPancake company too, which makes positive online content. Overall, Rainn Wilson seems like a passionate guy with a lot of different interests — just don't ask him about beet lattes or put his stapler in Jell-O.