Rick And Morty Creators Confirm What We Suspected All Along About Season 6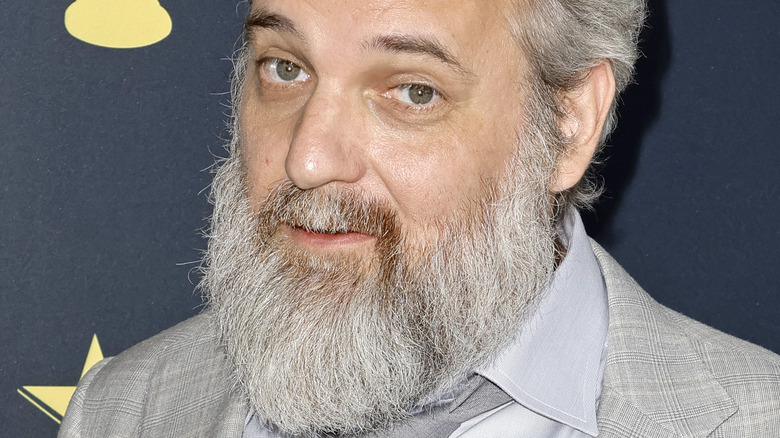 Kevin Winter/Getty Images
"Rick and Morty" consistently surprises fans with unpredictable storylines and outlandish adventures, leading to a singular viewing experience in each episode. The "Back to the Future" inspired series travels through both space and time, allowing for an infinite amount of zany and crude possibilities. "Rick and Morty" is famous for defying traditional serialized storytelling methods and often implores random one-off enterprises instead. However, when the series rarely chooses to veer into serialization, the results are often rich and exhilarating.
Season 6 of "Rick and Morty" premiered September 4th after the stunning canon-filled Season 5 finale. The cultural phenomenon captured sci-fi and adult animation fans alike, bringing them together over intergalactic excursions and Szechuan sauce. Season 5 had a surprisingly wide divide between critic's exceptional 95% and fans' poor 56% (via Rotten Tomatoes). However, the Season 6 trailer still surpassed 3 million eager views, with fans ready for another season of wacky misadventures. 
"Rick and Morty" often challenges genre conventions in addition to the unique structure of their stories. The philosophical and existential examinations pair quite well with the limitless sci-fi elements and elevate "Rick and Morty" beyond explicit adult animation. When these pieces culminate and unveil long-awaited canon moments, the fan response is often deafening. 
Season 6 will balance more canon material with spontaneous adventures
Creator Dan Harmon and showrunner Scott Marder spoke with Entertainment Weekly to tease what we can expect in Season 6. They dove deep into their preference for singular episodic stories and how that will change in the upcoming season. Season 5 divulged crucial details about super-genius Rick Sanchez's (Justin Roiland) mysterious past and even pulled back the curtain on Evil Morty's (also voiced by Roiland) diabolical plans.
Marder reflected on the "loose threads" that need tying up and revealed what the new season will bring: "It's also got a little bit more continuity and self-awareness and a little bit more interconnectivity than the previous one, as well as a balance between canon and non-canon." For the premiere, he says fans can anticipate "a big first episode back that really delivered on what the finale from season 5 had left open" and also "presented a really cool sci-fi conceit that organically let us look backwards and forwards."
Creator Dan Harmon offered his insights as well, explaining why he enjoys standalone episodes and how he intends to step back more. "My wisdom needs to replace my tyranny." He continued to uplift his creative team rather than control the series' narrative himself: "I need to be more like, 'Oh, you're intense. Let's listen to what you're intense about and, since I have broken a thousand stories, let me help you figure out the difference between a satisfying story and an unsatisfying one."