The Novel Way Scott Patterson Got Back Into Character For Gilmore Girls: A Year In The Life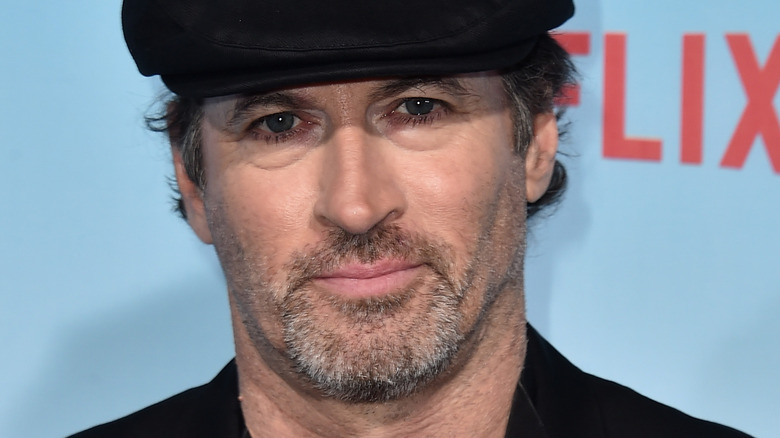 Alberto E. Rodriguez/Getty Images
After six seasons, "Gilmore Girls" ended its original run in 2007 on The CW. Due to a contract dispute with the network, creator and showrunner Amy Sherman-Palladino and her husband, Daniel Palladino, left the show after Season 6 (via Entertainment Weekly). Fans mourned that Sherman-Palladino did not get to end the series on her own terms, causing many to wonder where the characters and their tumultuous relationships would have ended had she stayed on for the final season.
Years later, viewers rejoiced when Netflix announced a "Gilmore Girls" revival titled "Gilmore Girls: A Year in the Life," with Amy Sherman-Palladino restored as head writer. It premiered in 2016 to mixed praise from the audience (via Rotten Tomatoes), but nonetheless, many were excited to revisit the characters again, wrap up some storylines, and see Stars Hollow one last time.
For the actors on the show, it was nice to bring closure to their characters, but it was also jarring to return to the headspace of those roles again after so many years. Luckily, the set itself was helpful for one star in particular – Scott Patterson, who played diner owner Luke Danes on both the original series and its revival.
Scott Patterson walked around the Stars Hollow set to get back into character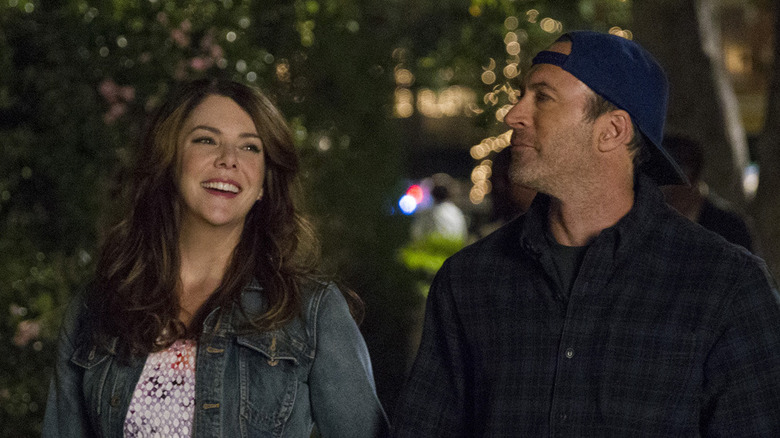 Saeed Adyani/Netflix
Scott Patterson's Luke Danes is by far one of the most beloved characters on "Gilmore Girls." As the flannel-wearing, grumpy diner owner, and the main love interest of Lorelai Gilmore (Lauren Graham), Luke's irritable demeanor hides a tender and giving heart that always wants what's best for the people he cares about. A fan favorite of the show, his relationship with Lorelai remained one of the more frustratingly unresolved plot lines in the Season 7 finale. As such, fans were eager to see what became of Luke, his diner, and his love for Lorelai on "Gilmore Girls: A Year in the Life."
In an interview with some of the cast on "Today," Patterson revealed that he had some difficulty getting back into character as Luke Danes. When the actors were asked by Savannah Guthrie who cried their first day on set, Patterson joked, "I cried because I didn't feel like the guy." He went on to add that he found his way back into Luke simply by taking a walk around the set of Stars Hollow and sitting in the town square gazebo. "I sat in the gazebo and relived some of our most tender moments," he said as he gestured to Lauren Graham, referring to the countless moments shared by Luke and Lorelai in the town square.
It's been six years since the last revival in "A Year in the Life," and fans are starting to wonder if we can expect to see the characters again anytime soon. According to Amy Sherman-Palladino, nothing has been ruled out (via TV Line), so only time will tell if Lorelai, Luke, Rory (Alexis Bledel), and the rest of the "Gilmore Girls" cast returns yet again to Stars Hollow.